This Week in AG History -- February 13, 1932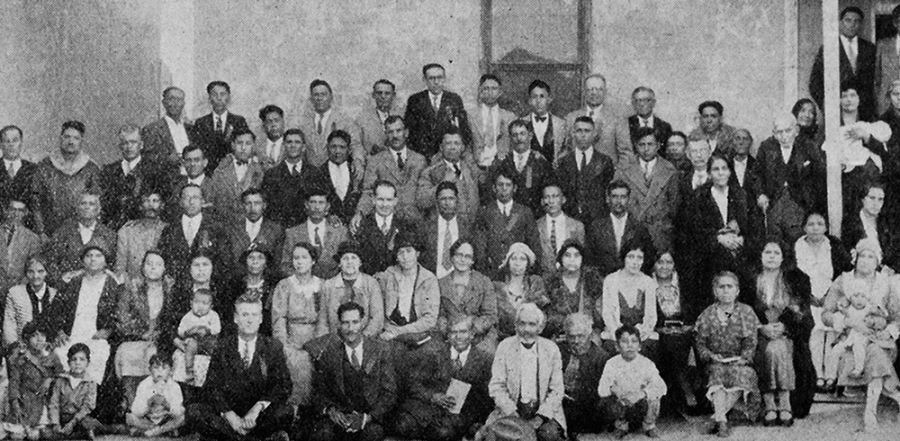 Don't miss any stories. Follow AG News!
While the Great Depression (beginning in 1929) affected everyone in the United States, it was particularly devastating to refugees who had fled the Mexican Revolution. Over one million people left the violence and poverty of Mexico and moved to the United States between 1910 and 1920. By 1932, about 200,000 of those refugees had returned to Mexico because they were unable to find shelter or food in the United States.
It was during this economic downturn that great growth occurred in the Assemblies of God among Mexicans in the United States and in Mexico. H. C. Ball, the legendary Assemblies of God missionary to Hispanics, wrote about these struggles and growth in an article published in the February 13, 1932, issue of the Pentecostal Evangel.
Ball noted that most Mexican-American Pentecostals were poor laborers who had experienced significant hardship. Even the children of refugees who had been born in America "have been discriminated against most unjustly," Ball noted. But in the midst of this cultural and economic chaos, he reported that "[t]he poor, hungry, perplexed Mexican people are turning to God."
Assemblies of God Mexican missions in San Antonio and El Paso had capacity crowds. Students from Latin America Bible Institute were fanning out among the Mexican communities, witnessing of Christ's saving and healing power. "While material blessings seem to be taken from [Mexican-Americans]", Ball recounted, "spiritual blessings have surely taken their place."
New converts spread the Pentecostal message in their homeland when they returned to Mexico. They led family members to Christ and started churches, despite laws that restricted the number of religious workers and buildings. Ball wrote, "The gospel must be preached in Mexico, it may mean martyrdom and prison, but it must be preached."
The odds were stacked against the Mexican-American Pentecostals. They were a marginalized ethnic minority in the United States and a persecuted religious minority in Mexico. But they displayed uncommon strength, which they drew from their close relationship with God. "We don't feel like getting discouraged because of the hard times," Ball wrote, "for we feel that the Lord is near."
Read the article, "Great Blessing at Latin American Council," by H. C. Ball, on page 11 of the February 13, 1932, issue of the Pentecostal Evangel.
Also featured in this issue:
• "A Vital Need: A Forward Movement in Pentecost," by W. E. Moody
• "What the Pentecostal People Believe and Teach," by R. E. McAlister
• "Faith for Desperate Days," by S. Chadwick
And many more!
Click here to read this issue now.
Pentecostal Evangel archived editions courtesy of the Flower Pentecostal Heritage Center.