This Week in AG History -- Jan. 8, 1961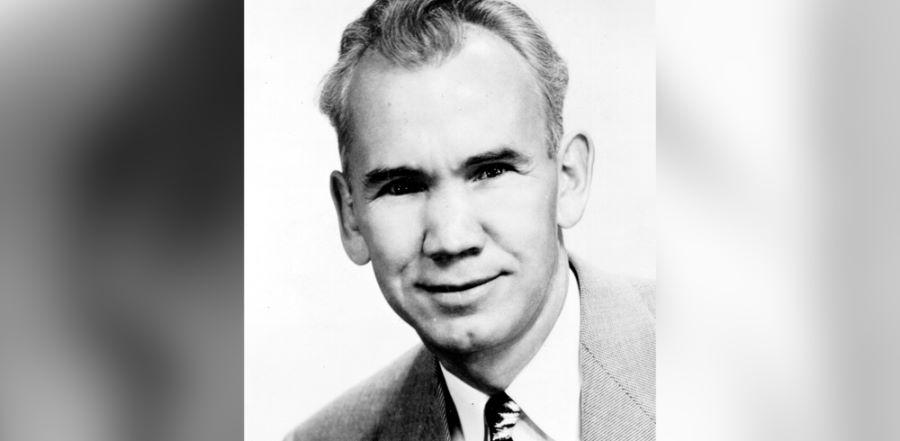 Don't miss any stories. Follow AG News!
Phillip Stanley "Phil" Kerr (1906-1960), a noted musical evangelist, composed over 3,000 published songs and choruses. Among them are "Melody Divine," "I'm Glad I'm a Christian," "This is Why I Sing," and "I'm in Love With the Lover of My Soul."
He was also the brother of Esther (Kerr) Rusthoi, who was married to Howard Rusthoi, who was a military chaplain in the armed forces. Esther was a composer, singer, and evangelist and was an associate pastor at Angelus Temple in Los Angeles. She is best known for her hymn, "It Will be Worth it All, When We See Jesus."
The
Pentecostal Evangel
published a tribute to Kerr following his death in 1960. Born of parents who did missionary work in Arizona, Old Mexico, and also in rescue missions in San Pedro, California, Phil Kerr was able to witness firsthand the cost of true discipleship. During his life and ministry he tried to model this same principle.
Traveling as a musical evangelist, Kerr, who was also an ordained minister, went many places. In 1936, for instance, he assisted Assemblies of God evangelist Raymond T. Richey in a revival at the city auditorium in Tulsa, Oklahoma. His music ministry at that campaign focused people to Jesus, and many lives were changed.
During the war years, Kerr and Wendell St. Clair toured military bases throughout the U.S. They also participated in crusades and sang at churches and conventions in many cities and states. They worked together on a number of gospel songs. Sixteen of these were included in the book,
Phil Kerr's Gospel Songs
. This collection of popular gospel songs was reprinted multiple times, and over a million copies were sold.
One time Kerr and St. Clair had an invitation to sing in the meetings of boy evangelist Marjoe Gortner. On another occasion the two were featured musicians at the Christ for Greater Los Angeles Crusade. The year was 1949, and a huge tent was erected on the corner of Washington Boulevard and Hill Street in downtown Los Angeles for that event. This was evangelist Billy Graham's first big crusade, and it launched him into many decades of worldwide evangelism.
Living in Southern California and having a love for music, Kerr took a special interest in musicians who had answered the call of God to leave the entertainment field and use their talents for Christ.
For several years he was the manager of KFSG radio station in Los Angeles, which was owned and operated by Angelus Temple.
In 1945 Kerr started the
Monday Musicals
, a multitalented musical show with Audrey Mieir in Pasadena, California, which he directed for 16 years. These were first held in the Shakespeare Club in Pasadena, and later in the Pasadena Civic Auditorium. The show featured a wide range of Christian vocalists and instrumentalists.
Kerr's plan for the program was based on the following objectives: "First, to bring inspiration and spiritual 'lift' to Christians; second, that non-Christians may hear a positive witness for Christ; third, that talented young people may be encouraged to utilize their abilities in Christian service."
He tried to pattern these Monday night concerts after his own family times together with his mom, dad, and siblings. In addition to morning devotions, a few neighbors would drop by in the evenings, and Kerr's mother would "emcee" a program of music, games, and Scripture quizzes. She was able to blend these evenings of fellowship into unforgettable times when all present were aware of Christ's presence. In similar fashion, Kerr's Monday-night musicals proved to be a weekly highlight in Southern California for Christian people of many denominations.
Kerr was a brilliant pianist and conductor and also recorded sacred music and wrote several books on the ministry of music. One of his books, Music in Evangelism, was first published in 1939 and went through several printings. It was widely used as a textbook in the music departments of Bible schools.
Kerr passed away in Laguna Beach, California, in 1960. His friend, Wendell St. Clair, said, "Phil's musical ministry was exceptionally unique, and his songs were light and lilty — he was another pacesetter in the gospel music field."
Read more in "The Passing of Phil Kerr" on page 30 of the
Jan. 8, 1961, issue
of the
Pentecostal Evangel
.
Also featured in this issue:
• "Signs of the End Time," by C. M. Ward
• "The School of Elisha," by Ernest S. Williams
• "Spontaneous Revival Sweeps Northwestern Burma," by Glenn D. Stafford
And many more!
Click here to read this issue now
.
Pentecostal Evangel
archived editions courtesy of the
Flower Pentecostal Heritage Center
.