This Week in AG History -- July 27, 1918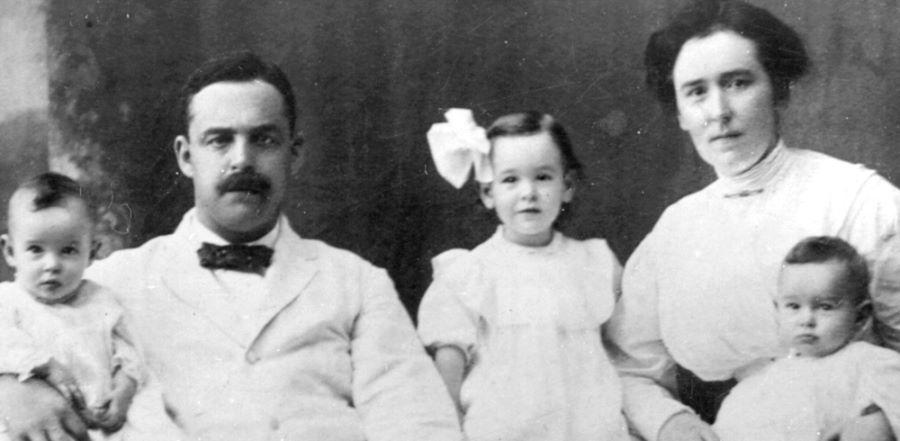 Don't miss any stories. Follow AG News!
Christian H. Schoonmaker (1881-1919) was the founding chairman of the Assemblies of God of India in 1918. While he served as a missionary in northern India for only nine years, Schoonmaker and his family significantly influenced Indian Pentecostal missions.
After finishing school in the late 1890s, Schoonmaker moved from his home in Albany, New York, to New York City to look for work. There he became involved with the Christian Missionary Alliance. During this time, he had a vision of a great multitude of Hindu men and women. He felt he had found his purpose in life — to reach the Hindu people of India for Christ. He soon enrolled in the Alliance Bible School in Nyack, New York.
During his time at the Bible school (1905-1907), the Pentecostal revival began to sweep across the United States. Many of the students at the Alliance school experienced the baptism in the Holy Spirit. Schoonmaker's teachers encouraged him to continue seeking God but warned him against people who taught that speaking in tongues was a sign of the Spirit's baptism. However, he soon noticed that those who showed the most joy and fervent devotion to God were those who had experienced the fullness of the Spirit accompanied by speaking in tongues. He began to seek all that God had for him, even if it included speaking in tongues.
Meanwhile, beginning in 1905, a Pentecostal revival had also impacted his desired destination, India. When Schoonmaker arrived in India in the fall of 1907, he urged others to partake of the blessing of the Spirit. It was on Christmas Eve, 1907, that Christian Schoonmaker's life and ministry were changed immeasurably — he also received the baptism in the Holy Spirit and spoke in tongues.
A young single missionary named Violet Dunham (1879-1965) had been in India since 1902. She was warned by several sources to have nothing to do with the kinds of meetings that were happening in the Pentecostal circles. She saw so many other missionaries becoming involved that she prayed earnestly to be kept from their fanaticism. The Lord comforted her with Proverbs 1:33, "Whoso hearkeneth unto me shall dwell safely and shall be quiet from fear of evil." With this promise, she felt free to attend one of the meetings where Schoonmaker and the other Pentecostals were ministering. On the second day of the meetings, the Spirit began to fall upon the missionaries and the national workers just as in the book of Acts.
Violet became Mrs. Christian Schoonmaker in August of 1909 and soon three children blessed their home. However, their ministry was cut short in 1914 by the outbreak of World War I. They returned to North America where they led a church in Toronto.
During the war years, God blessed them with two more children. They transferred their ordination in 1917 to the newly formed Assemblies of God. They desired to return to India and received missionary appointment with the Assemblies of God. The July 27, 1918, issue of the
Pentecostal Evangel
included a report from C. H. Schoonmaker reporting that they had landed in India. Due to government restrictions, however, they were not permitted to return to the area where they had previously worked. He earnestly requested "prayer that God will plant us in the right place and use us to reach the unevangelized with the message of salvation."
They settled in Lonavia, where Violet gave birth to their sixth child. During this time, Schoonmaker felt the need for a unified body of Pentecostal ministers in northern India. There was a need for a closer bond and mutual counsel. In November of 1918, a conference was held and the "Indian Assemblies of God" was formed, electing Christian Schoonmaker as its first chairman.
Just three months later, Schoonmaker returned home from ministry feverish and too tired to eat. The next morning a rash appeared on his chest. Violet knew the signs of smallpox and sent for a nurse. Christian was immediately quarantined from the children. As Violet was nursing their youngest infant, she also was kept from him. He died in their home in India on Feb. 2, 1919, at the age of 37.
Violet's life was permanently altered in a matter of days. She was now a widow with six children under the age of nine, in a country where widows were often viewed unfavorably. She wrote to the Assemblies of God leadership in the United States, asking if she and her children would be able to continue their missionary appointment. She served in India before she was married and wished to continue that service. She was relieved by the answer — if her calling continued, then her support would also.
Violet Schoonmaker remained in India for another 32 years, retiring in 1951. She continued to speak and write missionary articles until her death at age 86. Christian and Violet's ministry in India did not stop when either of them died. Five of their six children returned as Assemblies of God missionaries and the sixth, born just before his father died, also served the Indian people as a medical missionary doctor.
Read more about Schoonmaker's report on landing in India on page 8 of the
July 27, 1918, issue
of the
Pentecostal Evangel
.
Also featured in this issue:
• "Pentecost in Central Africa" by James Salter
• "Physical Manifestations of the Spirit," by Alice E. Luce
• "Questions and Answers," by E.N. Bell
And many more!
Click to read this issue now
.

Pentecostal Evangel
archived editions courtesy of the
Flower Pentecostal Heritage Center
.