This Week in AG History -- March 13, 1943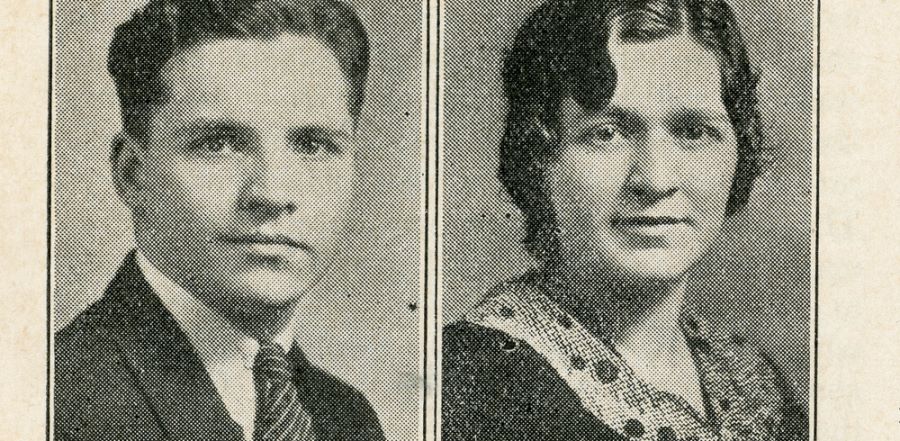 Don't miss any stories. Follow AG News!
Paul L. Kitch (1910-2005) was an Assemblies of God missionary to Burkina Faso at a time when it was still known as French West Africa or Mossi land. He left the United States in 1938 with his wife, Bernadine, and young son, Paul, ready to give all he had for the cause of the furtherance of the gospel of Christ. It would cost him his wife, his daughter, and lead him on a 10-day adventure with 35 others in a lifeboat adrift in the Atlantic Ocean.
Kitch graduated from Central Bible Institute in Springfield, Missouri, in 1931. It was there that he met and married his wife, Bernadine. They received ministry credentials with the Illinois District Council and sailed for mission's appointment in French West Africa on March 30, 1938. After spending a few months in language school in France, they settled in Tenkodogo with the Mossi tribe. In August of 1939, God blessed them with a baby girl, Lita Ann.
As happened with so many early missionaries, typhus claimed the life of Lita Ann at the age of 2. Seven months later, her mother followed in death. At the time of Bernadine's death, Kitch was so ill himself that it was an entire month before he was told that his wife had died. Paul Jr. was also very ill with typhus.
Both Kitch and his son recovered and moved to Ouagadougou to convalesce for several weeks. In October 1942, it was decided that they should return to America to fully regain their health and seek God for direction. They boarded the S.S. West Kebar, an American cargo vessel with a crew of about 70 and nine other passengers.
One night, after about three weeks on board, the Kitches were having devotions in their cabin when there was a great explosion. The lights went out. Young Paul asked his father if they were having another lifeboat drill. He replied, "Yes, son. We're having a real lifeboat drill." Going up on deck, they discovered that the ship had been torpedoed by a submarine. One of the four lifeboats was completely destroyed; another had been blown away from the ship. Kitch saw the third pulling away; another with about 15 already on board was still there.
Within moments 35 people crammed into the 28-foot lifeboat. Kitch asked if there was time to retrieve things from the ship, as all their worldly goods were on that boat. The captain responded that if they were within 50 to 75 yards of the ship when it went down it would suck them under with it. Kitch watched as they rowed away from everything he owned.
A plan began to be made for their survival. The captain believed he had an idea of their whereabouts and set a course for land. Rations were to be handed out twice a day. In the mornings, they received two ounces of water, two small crackers, and one ounce of pemmican. Each evening, they received the same with a small chocolate square substituted for the pemmican. Since they had been reading Robinson Crusoe, Kitch encouraged his son to play the part of the characters in the book; embrace the adventure, and trust God to see them through.
There were only four blankets among 35 people and the heavy rains caused them to be sopping wet and freezing during the nights and scorched in the tropic sun during the day. On the eighth day at sea, they spotted a ship passing by but their tiny lifeboat was not sighted.
On the ninth day, they sighted land and on the 10th day a plane spotted them and alerted the coastal patrol. A sub chaser came out to meet them and took them to the island of Barbados, off the coast of Venezuela. The Barbados newspaper reported of their rescue, "The Sunday arrivals had been in a lifeboat for many days, yet 8-year-old Paul Kitch was in the best of health and spirits, and his first request was for ice cream."
For one month they stayed on the island and Kitch had the opportunity to speak in various churches and share of the faithfulness of God even amid great loss and danger. Later he learned that many of the believers had been praying that a Pentecostal missionary would come and visit them, and they rejoiced that God answered prayer in bringing him their way.
In the March 13, 1943,
Pentecostal Evangel,
Kitch relays the story and recollects that "in the 30 days following our rescue I preached 25 times. It was remarkable how much strength and energy the Lord had blessed me with after the 10 days at sea." Of about 80 persons on the S.S. West Kebar, more than half perished.
Paul Kitch later remarried after returning to the States and pastored Assembly of God churches in Missouri. In 1985, 42 years after leaving the continent, Paul Jr. returned to West Africa with his wife, Delma, where they served in Togo and then South Africa.
Read the full article, "Ten Days in a Lifeboat," on page 1 of the
March 13, 1943, issue
of the
Pentecostal Evangel
.
Also featured in this issue:
"For the Name of the Lord Jesus," by William Long
"The Sifting of the Church," by D.M. Panton
"Reaching Interned Japanese in Idaho," by Marie Juergensen
And many more!
Click here to read this issue now
.
Pentecostal Evangel
archived editions courtesy of the
Flower Pentecostal Heritage Center.