This Week in AG History -- May 14, 1967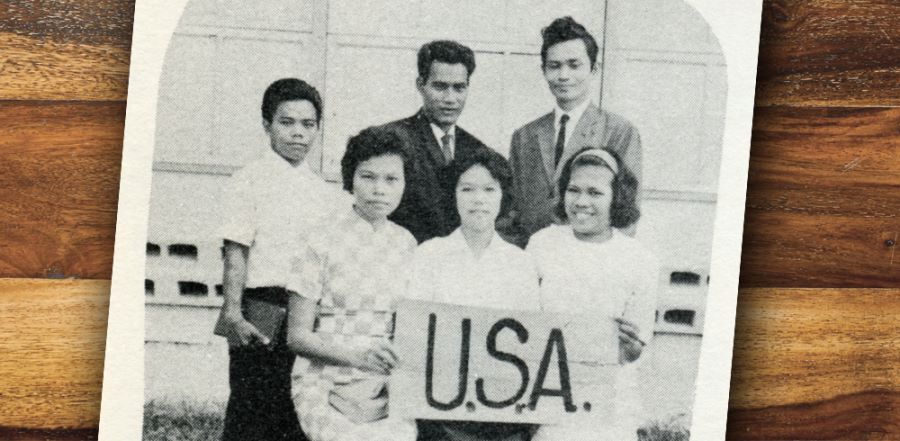 Don't miss any stories. Follow AG News!
Missionary prayer bands (groups of believers who gather regularly to pray for missions) have long been an integral part of Assemblies of God churches and Bible schools. Countless church members in America have dedicated themselves to pray for specific missionaries or countries. However, it may surprise readers that some believers outside the United States have viewed America as a mission field, forming missionary prayer bands for the specific purpose of praying for America.
In an early example of this reverse-missionary work, students from Bethel Bible Institute (BBI), an AG school in Manila, the Philippines, decided to band together in the 1960s to pray for the United States.
BBI was founded in 1941, and the school had organized missionary prayer bands since its earliest days. But the establishment of a group dedicated to praying for the United States was something new. The new group attracted the attention of American Pentecostals and was featured in the May 14, 1967, issue of the Pentecostal Evangel.
In 1967, the group of Filipino students who had dedicated themselves to pray for America consisted of six people. Harold Kohl, the American missionary who served as BBI's president, asked the students, "What is the main reason for forming the USA prayer band when some of the other fields seem to be more needy?"
While the students' responses varied, two themes were predominant: a deep appreciation for the positive influence of American Christians on the world, and a deep concern for the future of Christianity in America.
Eliza Navalta responded, "I chose the USA band because I was saved by the help of missionaries from the United States. Also without the leadership of the USA in spreading the gospel, maybe the other Christians would fall from their faith."
Pacencia de Ocampo added, "I have a burden for the USA because I know they need our prayers at this time. I believe God will answer prayer and somehow bring Christ to unsaved Americans. I also pray that God will pour out His blessings upon the Christians because they are faithful givers to missions."
Kohl continued his interview, and several students expressed concern that the modern American way of life had a negative effect on Christians.
Elisa Tibung observed, "Americans seem to be so busy in their daily lives that they aren't concerned about the gospel of Christ. Americans are so busy!"
Pacencia de Ocampo agreed, noting "They are busy for their material needs but not for their spiritual needs."
Fifty years ago, these Filipino students identified harmful trends that, today, have become much more manifest in American culture. The answer to these problems, they believed, could be found in prayer. According to Pacencia de Ocampo, "there is no distance in prayer." They prayed that the American church would experience revival, develop a continual sense of God's presence, and train dedicated gospel workers.
Read the article by Harold Kohl, "Filipinos Pray for the USA," on pages 22-23 of the May 14, 1967, issue of the Pentecostal Evangel.
Also featured in this issue:
• "Revival Center to Open in Harlem," by Paul R. Buchwalter
• "Receive Ye the Holy Spirit," by Marie E. Brown
And many more!
Click here to read this issue now.
Archived editions of the Pentecostal Evangel are provided by the Flower Pentecostal Heritage Center.