This Week in AG History -- May 7, 1961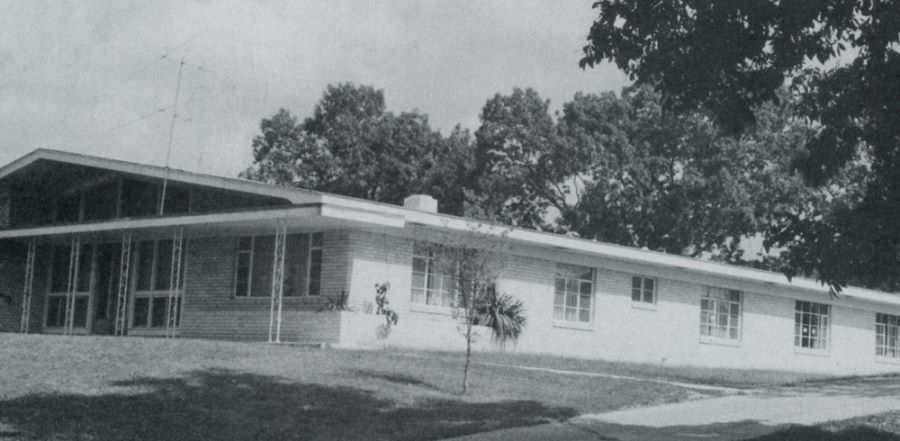 Don't miss any stories. Follow AG News!
Hillcrest Children's Home in Hot Springs, Arkansas, is a 52-acre campus owned and operated by the Assemblies of God. When Miss Gladys Hinson founded Hillcrest (originally called the National Children's Home of the Assemblies of God) in 1944, she said, "God has given us a vision of hundreds and thousands of neglected children, of those from broken homes, of the orphans and those who will yet be orphaned by the war." Today Hillcrest continues to serve children and adolescents who need transitional living as well as those with developmental disabilities or those needing qualified residential treatment.
Sixty years ago, J. Roswell Flower, former general secretary of the Assemblies of God, spoke at the dedication of the Garrison Memorial Cottage at Hillcrest. This was the first of several cottages on the campus devoted to housing children and youth.
The story behind this cottage began when "Aunt" Hallie Garrison, a widow, who was a member of the Assembly of God church in Childress, Texas, contacted Hillcrest. She was a wealthy landowner who ended up giving thousands of dollars to Hillcrest and to various youth homes and churches in Texas.
In a letter of June 6, 1960, she expressed her desire to "do something for the children" at Hillcrest. The children's home contacted her, and she ended up donating money and approved preliminary plans for a cottage for teen boys. She wrote a check for $41,195 to pay for the construction, and she was eager to see construction begin. She hoped the cottage might be completed by the end of the year.
Shortly after receiving her check, ground was broken for the building. It was named the Garrison Memorial Cottage in honor of the donor and in memory of her son who had recently passed away. She also had lost a daughter.
By mid-December, the cottage was ready for the teen boys to occupy. It was a large, comfortable single-story brick cottage (51 by 76 feet) that could house 18 boys plus the house parents. The house included a kitchen, shower room, living room, and 11 bedrooms. The addition of this cottage increased the capacity of Hillcrest at that time to one hundred children.
At the dedication service on Dec. 15, 1960, which Mrs. Garrison attended, Flower said, "We are not here to dedicate a church, nor to dedicate a school, …." Instead, he emphasized, "We are here to dedicate a home — a place of refuge for boys where they can be cared for under home conditions as nearly normal as it is possible to provide in institutional life."
Flower mentioned that "Help sometimes comes from unexpected quarters." He felt that God must have put the concern for children at Hillcrest in Garrison's heart, for she had not been approached by any of the administrators to make this gift. She was the one who had contacted Hillcrest and then made a generous donation for this boys' cottage.
Today there are eight cottage homes of this type at Hillcrest. Garrison was the first. In order of completion date, they are — Garrison, Hardcastle, Anderson I, Anderson II, Netzel, Anthony, Wilmoth, and Gilliam. Each cottage is currently licensed to house five to eight residents, depending on the program of need. The original Garrison Cottage was built in 1960 as a home for teen boys. It was later leveled, and a new Garrison Cottage was built in 1998, which currently serves girls.
Hillcrest Children's Home in Hot Springs, Arkansas, is part of
COMPACT Family Services
, a nationally accredited child welfare and family services agency, operated by the Assemblies of God. In 2019 Hillcrest celebrated 75 years, and it is still serving the church and the community. Over the years its ministries have broadened, thanks to generous donations like Garrison's and many answered prayers. The campus now has a total of 23 buildings and includes a chapel, a dining hall, and facilities for indoor and outdoor activities.
Read more in "Dedicated to Our Boys" on page 8 of the
May 7, 1961, issue
of the
Pentecostal Evangel
.
Also featured in this issue:
• "Evangelistic Campaigns in the Local Church," by Lloyd Christiansen
• "Music in Evangelism," by Edwin P. Anderson
• "Revival in Uruguay," by Leroy Atwood
And many more!
Click here to read this issue now
.
Pentecostal Evangel
archived editions courtesy of the
Flower Pentecostal Heritage Center
.