This Week in AG History -- October 6, 1957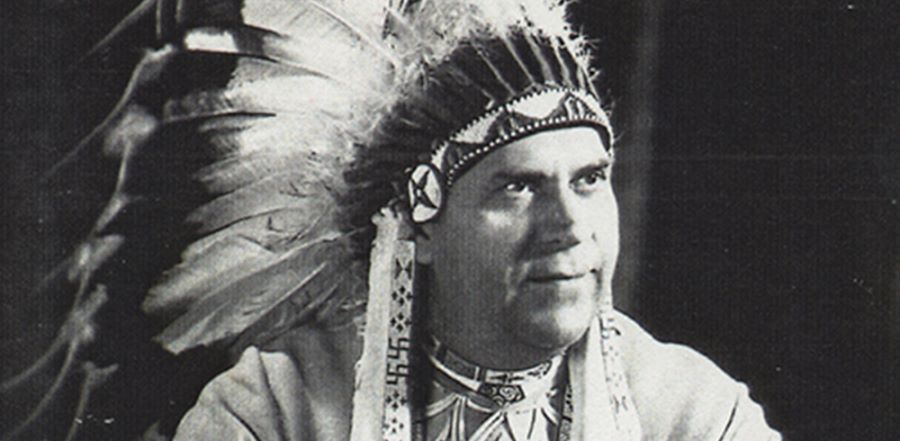 Don't miss any stories. Follow AG News!
Native Americans were among the founders of the Assemblies of God. Two Cherokee ministers, William H. Boyles and Watt Walker, traveled from Oklahoma to attend the first General Council in Hot Springs, Arkansas, in April 1914.
Early Assemblies of God ministry among Native Americans was largely uncoordinated, consisting of individual evangelists and missionaries who went wherever they felt called to go. By the late 1930s, the newly formed Department of Home Missions began to give direction to these efforts to reach Native Americans with the gospel.
Ministry among Native Americans flourished. By 1945, the Assemblies of God supported 58 missionaries who worked in 37 mission stations, mostly on reservations. One of the most effective forms of large-scale evangelism was the development of "summer Indian camps." The first camp specifically for Native Americans was held in 1948 on the San Carlos Apache Reservation in Arizona. By the 1950s, the Assemblies of God regularly sponsored Native American camps across the nation. These camps served both spiritual and social functions, helping to evangelize non-believers and to network believers.
Victor Trimmer, Assemblies of God National Home Missions secretary, wrote about five Native American camps he had visited in an article published in the Oct. 6, 1957, issue of the Pentecostal Evangel. He described the "spirited singing, fervent prayer, and wholehearted worship" that he witnessed at the camps. Over 700 people attended one of the camps, the Apache Indian Camp at Carrizo, Arizona. Attendees camped in tepees, wick-i-ups, shades, and cowboy tents. While most Anglo camps of the era generally featured a cafeteria, which served as a commons for campers, the Native American campers cooked traditional food for themselves over an open campfire.
At a camp in Norris, South Dakota, Trimmer reported that God transformed many lives at the altar. He wrote, "Many sought God for salvation with tears. The hand of the Lord was stretched forth to heal, and I witnessed the greatest miracles of healing that I have ever seen in my life. Deaf, crippled, and sick were healed as these hungry, believing people looked to God for His help."
At the end of his summer tour of the Indian camps, Trimmer expressed gratitude for the 100 Assemblies of God missionaries to Native Americans. He remarked, "Their consecration and willingness to deny themselves challenged me."
The Assemblies of God has continued to flourish among Native Americans. In 2015, the Assemblies of God reported 47,212 Native American adherents in the United States. This represented a 38 percent increase since 2001. The districts with the largest numbers of Native American adherents in 2015 were: Arizona (7,291), Oklahoma (6,832), Northwest (4,348), North Carolina (2,860), New Mexico (2,748), Alaska (2,399), Northern California-Nevada (1,976), Southern California (1,562), South Dakota (1,444), Montana (1,421), Minnesota (1,294), and North Dakota (1,228). It is fitting that Native Americans, who are often called First Peoples, were among the first pioneers in the Assemblies of God. The strong foundation they laid now supports an important and growing segment of the Fellowship.
Read the entire article, "Summer Indian Camps" by Victor Trimmer, on pages 14 and 15 of the Oct. 6, 1957, issue of the Pentecostal Evangel.
Also featured in this issue:
• "Christ's Message to a Fallen Church," by Frank J. Lindquist
• "The Ministry of Books," by G. M. Strombeck
And many more!
Click here to read this issue now.
Pentecostal Evangel archived editions courtesy of the Flower Pentecostal Heritage Center.
IMAGE: James F. Pepper (1905-1996), noted Assemblies of God evangelist and member of the Cherokee Nation.