Three Ways to Thrive During the Pandemic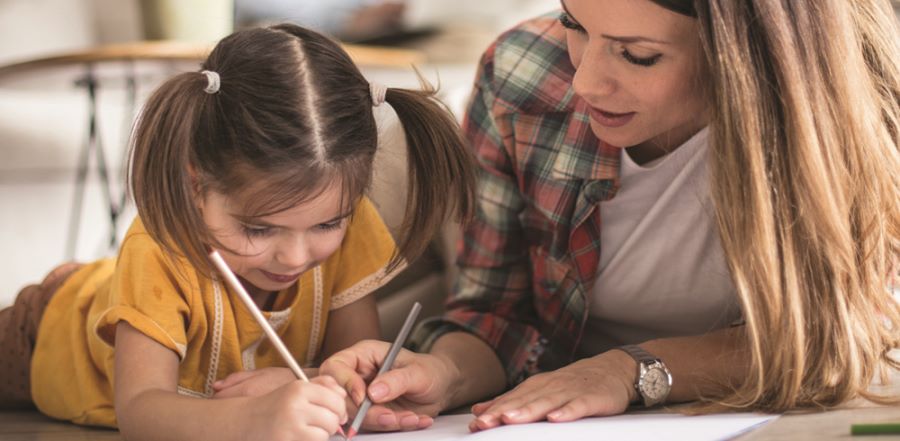 Don't miss any stories. Follow AG News!
The COVID-19 pandemic has upended our world in ways we have never experienced. We are encouraged strongly to wash our hands, not touch our faces, and remain indoors. We each can, and must, do our part to ensure the safety of others.
The question we each face as we stay at home is how do we not just survive, but thrive in the midst of a pandemic? Can we work from home? Can our children survive being sequestered with parents and siblings without doing permanent damage to their relationships? While we appreciate the internet and our personal devices, we are learning that we cannot live by tech alone.
So, what do we do?
I suggest that there are three ways to thrive at home during a pandemic.
GET INTO GOD'S PRESENCE
While some are worried about whether their financial nest egg will survive, others are trying to find work just to put food on the table. Who knew that we would be reduced to scouring the grocery store for toilet paper? All of this adds up to fear, anxiety, and paralysis of the heart and soul. The antidote is to get into the presence of God.
The avenue to get into the presence of God begins with truth. Here are three truths that you can believe, especially in these times:
1. God did not give you a spirit of fear.
Your anxiety and fear are not from God. Throw them off, and replace them with the truth of 2 Timothy 1:7: "For God has not given us a spirit of fear, but of power, and of love, and of a sound mind" (KJV). God enables you to act in the strength of a relationship with Him. We are not held hostage to our fears. We can thrive in His power and love, with a sound mind.
2. God is in control.
He was not caught unaware nor unprepared by COVID-19. Daniel 2:12 states, "It is He who changes the times and the epochs; He removes kings and establishes kings; He gives wisdom to wise men and knowledge to men of understanding." We read in Isaiah 41:10: "So do not fear, for I am with you; do not be dismayed, for I am your God. I will strengthen you and help you; I will uphold you with my righteous right hand." What a powerful and comforting truth!
3. God will journey with you.
"Have I not commanded you? Be strong and courageous. Do not be afraid; do not be discouraged, for the Lord your God will be with you wherever you go" (Joshua 1:9, NIV). When we walk with God and obey Him, then we are ensured of His constant presence. In the moments of victory, God is there. In the seasons of seeming defeat, God is there. "Even though I walk through the darkest valley, I will fear no evil, for you are with me" (Psalm 24:3, NIV).
When we enter into the presence of God, our outlook on life changes! We throw off the fears of surrounding circumstances and find comfort and rest in focusing on Him.
Here are some ways to make this your reality:
1. Read God's Word.
Fill your heart and mind with truth. When did you last read an entire book of the Bible? Feed your soul as you input God's Word into your heart. The Holy Spirit will enlighten you to His truths. When a verse shouts aloud to you, underline it! Write notes in the margins! God's Word, though priceless in value, is to be a hands-on and interactive experience. Meditate on God's Word, and it will take root in your heart and transform your life.
2. Pray.
All you must do to get into the presence of God is to talk with Him! Philippians 4:6 provides you will a plan: "Do not be anxious about anything, but in every situation, by prayer and petition, with thanksgiving, present your requests to God." As you pray, you interact with God as a friend. As you state your petitions, you are providing your requests for Him to answer. As you interact with God, you must do so with thanksgiving for who He is, for what He has done, and for what He will do. No matter how dire your situation and void of hope you may be, there is always opportunity to thank God. This action alone will usher you into His presence and alter your outlook.
3. Feed your heart and soul with truth.
Play worship songs. Music is a time-tested way to get your focus off your circumstances and onto God. Listen to Christian podcasts and videos that feed truth into your life. One medium that combines all the above is an online church service, which provides music, preaching, and a call to action.
If you will take the time to get into the presence of God during this pandemic, it will bring a spiritual vibrancy to your life that you have never experienced.
SPEND FAMILY QUALITY TIME
Take your season at home as an opportunity to spend quality time with your loved ones. Talk with them. Go on walks. Play board games or video games with the kids. Many of us are required to work from home, and technology empowers us to do so. But even with our continued workload, set apart specific times with family and honor these commitments. What will you do today to encourage your spouse and to make your spouse feel loved? What will you do for your children? Often, the greatest gift we can give our children is time alone with them.
BLESS OTHERS
Our interacting with others is limited due to the call for us to practice "social distancing." However, we can be a blessing to others by talking with them, encouraging them, and praying with them. Pick up the phone and take advantage of social media as well. Bring hope and friendship. Isolation knocks the life out of people. So, be that person who seeks others who are alone during this pandemic and let them know that you care.
Maybe you can pick up groceries for your neighbor who is homebound or mow their lawn. There are many opportunities to bless others if only you will take the time to consider what can be done and then do it!
If we focused on the pandemic then we will lose hope. Instead, may we embrace this season as an opportunity to thrive and grow, and make a difference in the lives of others.
EDITOR'S NOTE:
This article first appeared at Network211's
Journeyonline.org
.