Transformed by God; Dedicated to Winning the Lost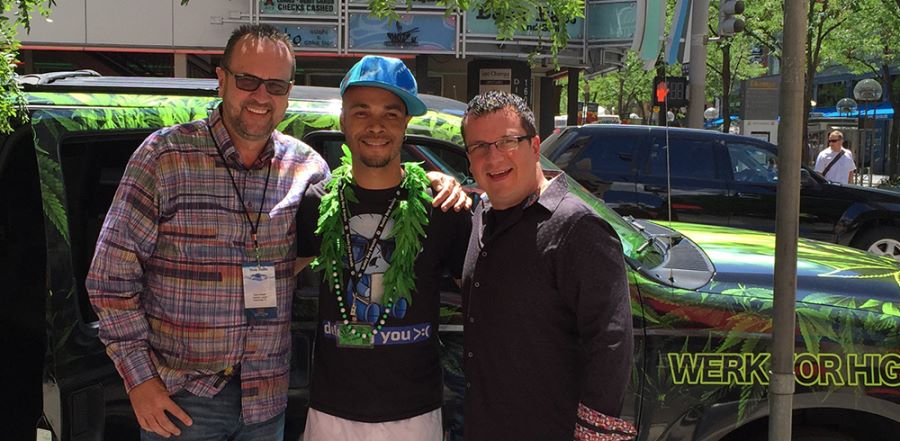 Don't miss any stories. Follow AG News!
Joe H. Oden was addicted to drugs and using LSD when a preacher on TV pointed into the camera and told him that God was going to transform his life — and He did!
Oden was 20 years old at the time, surfing television stations, and fearful that he may have just overdosed on LSD. But he clearly recalls that just as he paused on one station, a minister seemed to point straight at him.
"You're not only hooked on drugs, but you're in a deep dark cave of drug addiction," the man stated. "But I have good news for you — Jesus Christ is in the cave with you, and He's going to bring you out of the cave, and when He does, He's going to set you free and you're going to preach the gospel around America!"
"When he said that, the power of God hit me," Oden says. "I was instantaneously sobered off the power of drugs, and that doesn't happen, man, you don't sober up from LSD. I began to weep."
Even though Oden pushed the experience aside and, if anything, went deeper into drugs and the lifestyle, the Holy Spirit had moved on Oden's heart and was impacting him from the inside out.
"It was crazy," Oden admits. "I would be on cocaine, alcohol, and other drugs, but then tell my friends that I was going to preach the gospel around America. And every night, before I went to bed, I prayed that God would get me, somehow, into church."
Not long after, God answered Oden's prayers. Drunk out of his mind while driving in Gulf Shores, Alabama, he would end up being arrested and jailed. The judge, reviewing Oden's file, granted him probation on the condition that he attend AA and Narcotics Anonymous meetings several times a week and go to church every Sunday.
Six months later, Oden gave his life to Christ in a small Assembly of God church when a team from the Brownsville Revival visited. "I never heard anyone preach with a baptism of fire like this man," Oden says. "When he gave the altar call, I literally ran to the altar and began to repent, everything I could think of, I asked God to forgive me."
The minister then prayed for Oden. He would end up on the floor looking up, not sure what had hit him. He then watched as others were struck by the power of God all over the room.
"I looked up to God and said, 'If my friends hooked on drugs could feel this power that's running through my body right now, they'd get born again . . . God, my life for the gospel. I walked out that night set free, baptized in fire, and called to be an evangelist."
Although this experience marked a time in his life that Oden will always treasure, it also marks the source of one of his deepest heartaches — in fact, it's what motivates his ministry today.
"When I got hit by the power of God that night at church," Oden explains, "I prayed that God would use me for others to be hit by the power of God as well."
Passionate to share Christ with others, he asked members at the church to go along with him in street witnessing efforts, but no one would.
Without a mentor beside him, the novice evangelist hit the mall, walking up to people and asking them point blank, "If you died today, would you go to heaven or hell?" Using unorthodox methods, he would confront and pray for people in the mall and other stores, impacting some; offending many.
Figuring if God could powerfully touch people in church, if He was real, He could do it in the darkest part of Mobile as well. So, by himself, Oden headed out to pray for people at gay bars and for pimps, prostitutes, and hard-partying young people.
For a year, he laid hands on hundreds of people and prayed for them, with limited results. His methods weren't always sound from an evangelistic perspective, but his heart to let others know about and experience God's love and power was pure.
Desperate for God to use him, Oden began to fast in addition to praying "without ceasing."
Then it happened. "I laid hands on a homosexual man, just like I had done to others hundreds of times before, believing God would touch him," Oden recalls. "When I touched him, the fire of God hit this guy, knocked him out cold, and when he came to, he gave his life to Christ right there! That night I stepped into an anointing."
Soon Oden was traveling with groups of 20 to 100 believers to the downtown area to pray, as every time he met another Christian passionate about the lost, he invited him or her to join him — and they did — with God touching and changing countless lives through their efforts!
"If you're a Christian today, you're filled with Jesus Christ and that makes you an ambassador — a representative — of Christ," Oden says. "It doesn't matter if you feel it, sense it, or have the emotion of being an ambassador, it does not negate the fact that you are an ambassador of the living God!"
Today, Oden, 40, is the North Texas District Evangelism coordinator. His experiences as a new Christian continue to motivate his ministry. His vision is for every AG church to be filled with members who have been trained and are mobilized to reach others for Christ, where apathy or even fear is replaced with a powerful anointing and faith.
As an evangelist, Oden is personally involved in the mobilization of the North Texas District. He ministered at Glad Tidings (GT) in Austin where an effort was already underway to help people put their faith into action.
Lead Pastor Kermit Bell, who has been serving the church for 32 years, says that Oden, along with the other evangelists ministering in the section, are powerful reminders that everyone is called to do the work of an evangelist as they look for ways to minister to people's needs.
"Through going out to minister, we've discovered that almost no one refuses prayer," Bell says. "Following Joe's ministry, we stepped out and we believe God directed our steps — we had all kinds of wonderful things happen, including people being led to the Lord in a grocery store and a woman cured of a blood disorder!"
Over a two-year period, and going section by section, Oden and other evangelists are ministering in churches in the North Texas District, training and equipping believers to effectively share the gospel and move in the gifts of the Spirit. In September, Oden led a team of evangelists to mobilize the South Dallas Section, where 600 believers from 14 churches reached 5,000 homes and saw 330 choose to make Christ their Lord and Savior — and the mobilization effort is continuing to spread.
"If God was only looking for people who are talented or gifted, he would have bypassed me," Oden says. "But He's not; He's looking for people who are available!"