U.S. MAPS Ministry -- a View from the Northwest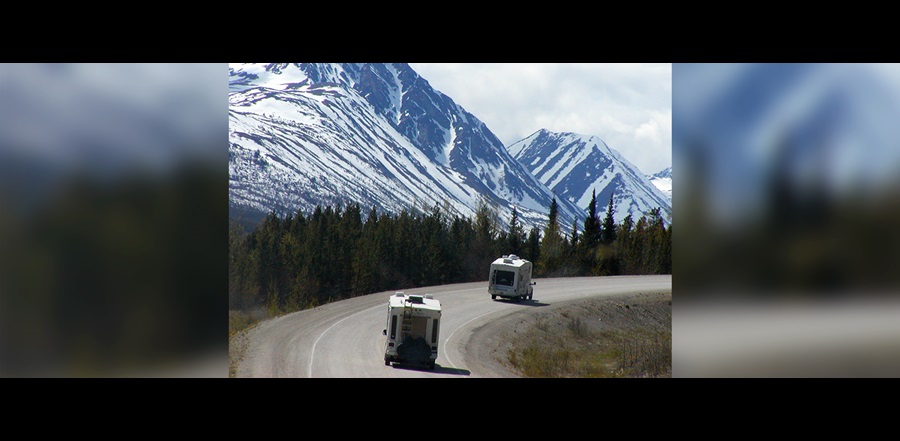 Don't miss any stories. Follow AG News!
For U.S. missionary Joe Filancia, U.S. MAPS ministry is what he lives and breathes. Filancia first started serving at the U.S. MAPS national office in Springfield, Missouri, in 1990, and since 1999, he has served as the U.S. MAPS Northwest regional coordinator.
A vital arm of U.S. MAPS is the RV Volunteers. These volunteers, who often are retirees who spend weeks and months living out of their RVs on location, travel to churches or ministries to either repair, rebuild, or totally construct churches and other facilities.
Even though Filancia's Northwest region only includes a relative handful of states, the territory it spans is massive as it covers the states of Montana, Wyoming, Idaho, Oregon, Washington, and Alaska.
Filancia says that the Northwest has three regular ongoing MAPS projects — keeping three district-owned church camps in top shape — as well as working on a variety of church and ministry projects as they arise.
However, perhaps the most challenging of the states for MAPS RVers to bring their talents to in the Northwest region — perhaps any region — is Alaska, the Land of the Midnight Sun.
Alaska is the largest state, coldest state, and offers more remote and isolated communities than any other state. It offers few roads (although it's 75 times the size of New Jersey, it has roughly one-third as many roads), raw nature, and access to many communities is only available by boat or plane. But what some may find surprising is that it's not the least populated state (ranks #47) in the United States.
Alaska is also an extended drive — one way from Seattle to Anchorage is a road trip of 2,265 miles (in comparison, the distance from the U.S. East Coast to the U.S. West Coast by air is only 2,092 miles).
Yet despite the challenges, Filancia says that every other year, RVers caravan to Alaska for a June through August construction effort. As they travel over the Alaska Highway towards Fairbanks and then Anchorage, they make stops along the way, assisting AG churches and ministries with their different construction needs.
In 2017, Filancia says, the RVers completed 13 different projects in Alaska, spending a few days at some places and weeks at others to complete the tasks. New ramps were built, sidewalks were installed, siding removed and replaced, electrical work was done, sheet rock was hung, power washing and painting completed, new windows were installed, log churches were restained and caulked and sealed, the district's Bible camp bathroom and show facilities were renovated, and the list goes on.
Bill Welch, Alaska Ministry Network superintendent, has nothing but praise for U.S. MAPS and the volunteers that help maintain district churches. "I can't say enough good things about MAPS and the volunteers who come up here. They have such compassion," he says.
Welch also points out that most if not all of the AG churches built in Alaska have been done with volunteer labor. "Over the years, MAPS RVers have saved us hundreds of thousands of dollars — if not more."
Although the caravan to Alaska is slated for every other year, Filancia explains that RVers and MAPS volunteers are present every year, except they don't caravan — they fly. This year, for example, a group is flying into Fort Yukon to build Fort Yukon AG a new church/ministry center, where for the first time they will have indoor plumbing!
"There are no roads into Fort Yukon," Filancia explains. "You either fly or take a river barge — it is totally isolated."
Filancia explains that the reason RVers and MAPS workers decided to travel to a remote location such as Fort Yukon this summer is that it's a key "hub" village — a vital supply and communication center for all the other villages nearby, thus making it the ideal place for constructing a new church.
Groups of six or seven workers are booked to come in through the summer months, working to have the building enclosed before cold weather arrives in late August or early September. The church will have two stories, include a kitchen, a fellowship hall, and accommodations for visiting MAPS evangelism teams and work teams to stay. Filancia says RVers will save the church tens of thousands of dollars in labor costs.
Welch says the church will be about 4,800 square feet, but unlike churches in other states, the walls will be built 12 inches thick, with double insulation. "It's important not to overbuild [make a building too large] in Alaska, because you have to heat it and then be able to pay for the heat," he says. "Fort Yukon is in the Arctic Circle and it can be 50 to 70 below for days, even weeks, at a time."
But whether it's building a church during the short Alaskan summer or remodeling a kitchen in a church somewhere else in the United States, Billy Thomas, senior director of U.S. MAPS, says the need for volunteer laborers is always strong.
"Every church in the Assemblies of God has the opportunity to take a team for a church team project somewhere in the United States," says Thomas. "We encourage AG pastors to utilize the U.S. MAPS department to help connect to diversified projects. Churches that take a team see the results not only in the ministry that they fulfill but in the ministries of their own local church as members are introduced and inspired for ministry."
Although Alaska can bring a new definition to "remote," other churches and facilities in the Northwest region — and throughout the United States — are in need of MAPS workers. But it's not just RVers who are in demand, there are many other volunteer opportunities through U.S. MAPS. Filancia says there are opportunities for every person, every church.
U.S. MAPS, a department of AG U.S. Missions, has four main areas for people to volunteer with throughout the United States:
• Summer associates — short-term volunteers, which can run from weeks to a few months, and serves with churches, missionaries, Teen Challenge centers, Bible camps, and similar ministries.
• Missionary associates — volunteers who serve for as long as two years, often moving to the location of a missionary or ministry.
• Church teams — a group of typically six to 10 people from a church who volunteer for a week or two to do construction and/or evangelism.
• RVers — often retirees who travel in all kinds of rigs to spend days, weeks, or months on construction projects.
"Every member of the Assemblies of God is called to ministry," Thomas states. "Many simply do not know who to contact to find the place of ministry. U.S. MAPS is here to help them discover that place of ministry that will change their lives forever."
Although MAPS RVers are often the most visible and recognized volunteers in the U.S. MAPS program, having saved churches and ministries multiplied millions of dollars over the years, Thomas explains that the MAPS program isn't limited to construction, but has opportunities for people to use a wide variety of skills — from evangelistic to discipleship to office work.
"The new hashtag of U.S. MAPS is Mobilizing for Ministry," Thomas says. "The goal of U.S. MAPS is to provide a place of ministry for every person that desires to fulfill their specific call to ministry."