CMN Celebrates Achievements, Presents Awards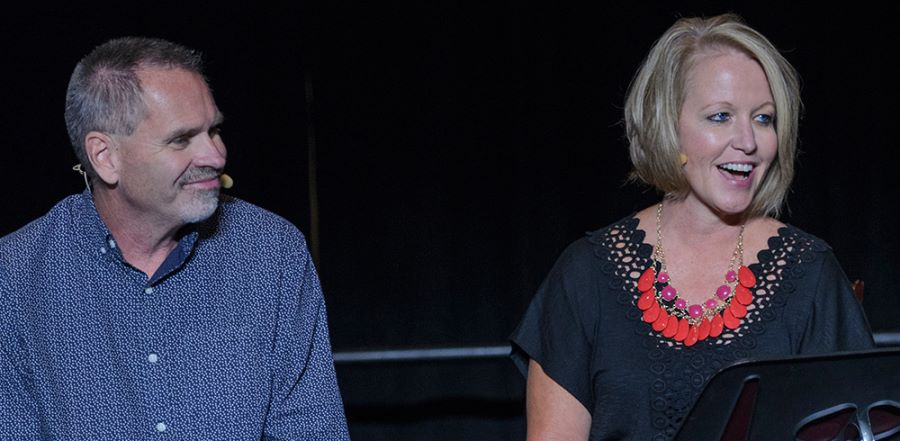 Don't miss any stories. Follow AG News!
More than 300 church planters and ministry leaders gathered for a special luncheon event at General Council 2015 to celebrate the gains made through the Church Multiplication Network over the past two years.
Led by Chris Railey, director of CMN, the event kicked off with recognition of special guests and a presentation by Geoff and Sherry Surratt. Geoff is the former director of church planting network Exponential, and Sherry is the CEO of MOPS International.
The Surratts recounted several anecdotes from their experience as church planters, advising the audience to adhere to five Bs in ministry and marriage: Be crazy, be honest, be bendable, be joyful, and be wildly optimistic.
"What we have come to expect is that marriage and ministry are never what you expect," Geoff said.
"No matter what happens in church planting, you can't afford to lose your marriage," Sherry added.
The luncheon proceeded with the presentation of the following awards:
Rural Matters Award -- John and Marissa Carabin, Living Proof Church, Groesbeck, Texas
John and Melissa began with 10 people and a church that had closed down. Using ideas from Rural Compassion, the church initiated numerous community outreach projects and has grown to almost 80 people in the past 18 months.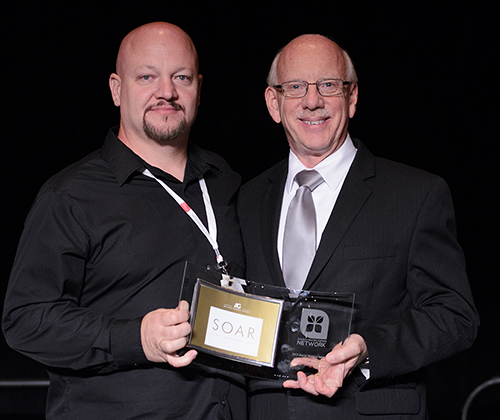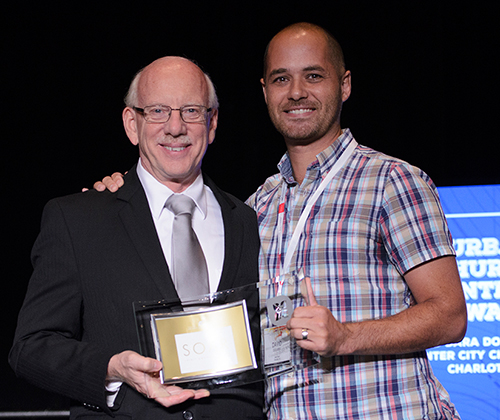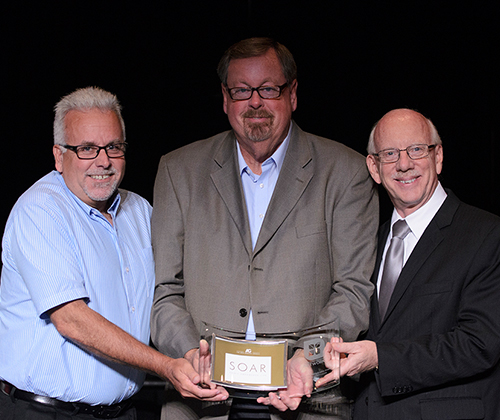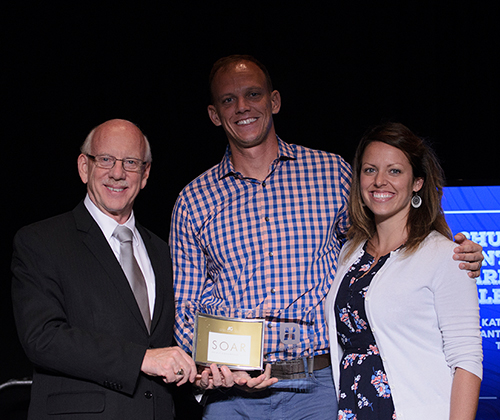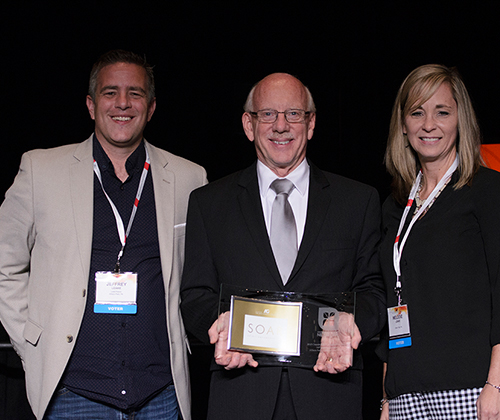 Urban Church Planting Award -- David and Dara Docusen, Center City Church, Charlotte, North Carolina
From its origins as a living room gathering in 2009, Center City Church officially launched Easter 2010. Today, the church is a thriving faith community in the heart of Charlotte, with plans to multiply by planting additional Center City churches in urban areas.
District with the Most New Churches Opened -- PennDel Ministry Network
The PennDel Ministry Network opened 58 new churches in 2014-2015. Superintendent Steve Tourville and Church Planting Director Tom Rees accepted the award.  
Church Plant Award of Excellence -- Aaron and Katie Burke, Radiant Church, Tampa, Florida
In 2012, the Lord began to stir a dream in Aaron and Katie for the community of South Tampa. They envisioned a church that loves people genuinely and demonstrates this love through serving, giving, and accepting everyone, walking beside people and teaching them to follow Christ in their daily lives. In September 2013, this dream became a reality with the launch of Radiant Church. Since that time, Radiant Church has grown to several hundred attendees in Sunday morning services.  
Church Planting Leadership Award -- Jeff and Melodie Leake, Allison Park Church, Allison Park, Pennsylvania
In 2011, Jeff founded Reach Northeast Network with a vision to plant 100 new churches in 25 major cities of the northeast, home to more than 60 million Americans. With launches scheduled for Fall 2015 and more being planned, Reach Northeast will hit the 100 mark in five years. Jeff is a visionary church planting leader and a member of the CMN Lead Team.