Dynamic Ministers and Ministries Highlight 56th General Council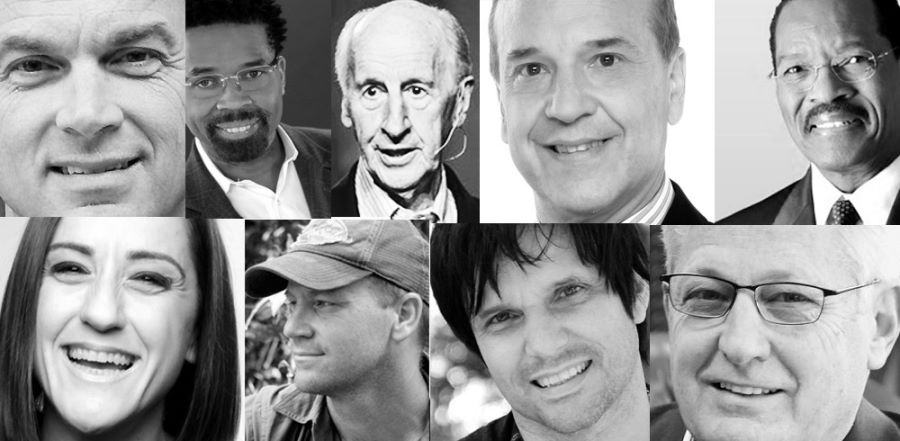 Don't miss any stories. Follow AG News!
Partnering powerfully with the 56th General Council of the Assemblies of God emphasis on living a Spirit-empowered life, the speakers for the weeklong event, to be held Aug. 3-7, 2015, in Orlando, have been prayerfully selected for their ministry through the power and presence of the Holy Spirit.
Each of the main General Council events - the National Youth Convention and Fine Arts Festival, Influence Conference, and General Council services and sessions - will offer messages and share about ministries that not only inspire, but advance believers in their spiritual lives, move them to action, and perhaps, lead them to lifelong commitment.
"I believe the speakers for this General Council week are on divine appointments to share with us from the heart of God," states Dr. Wood. "I urge believers to come to this General Council with an open heart, ready - even eager - to receive from God."
The following Spirit-empowered leaders are a handful of those who will be addressing General Council attendees throughout the week during the Influence Conference or in a General Council service or session.
Tens of millions have read or watched Dr. Rice Broocks' work, God's Not Dead, but it is not the summation of his ministry. Instead, this Influence Conference speaker can typically be found walking on college campuses, defending and articulating the gospel message. Known around the world as an authority on apologetics and how history and truth collide, he appeals to multiple generations through humor, depth of information, and providing proven strategies for addressing issues every Christian faces.
God's blessing has been on Pastor John F. Hannah ever since AG Pastor Choco De Jesús sent him out to begin a new church in Chicago in 2003 through his ministry network. Now New Life Covenant SE (AG) is home to 19,000 members. Known as the "pastor of second chances and the unchurched," more than 74 percent of this Influence Conference speaker's congregation is under the age of 35.
The ministry of Claudio Freidzon , pastor of Argentina's Rey de Reyes (Kings of Kings) church and was a key leader in the Argentinian revival, is creating great expectations for the Wednesday evening youth service. Heath Adamson, senior director of AG USA Youth Ministries, states Friedzon's next gen ministry and wholehearted commitment to the Presence of God, compassion, and evangelism is a pattern worth emulating. Adamson believes Friedzon's message will play a key role in helping students connect with the Presence of God in their own lives and understand the vital role it plays in the present and future effectiveness of the Assemblies of God.
Millions know Pastor Jack Hayford as the former president of The International Church of the Foursquare Gospel and current chancellor of The Kings University. He is an acknowledged bridge-builder and master communicator. Utilizing the Holy Spirit to forge bonds in the body of Christ between the wide variety of generations, cultures, and ethnicities, Hayford will bring his considerable experience and passion for unity to the General Council floor in a special session on Friday.
Described as a spiritual motivator and a consummate visionary who leads by example, Charles E. Blake Sr. , the presiding bishop of the Church of God in Christ (COGIC), will minister to the General Council public on Thursday evening. In addition to his exemplary leadership skills, Blake is known for his humanitarian efforts, especially as president and founder of the Pan-African Children's Fund (PACF). As chief executive officer of Save Africa's Children, a PACF program, he has led in providing support to more than 420 orphan care programs. COGIC is in 63 countries with 6.5 million adherents.
Returning to the Influence Conference, Christine Caine has one primary purpose in life: build the Church. A well-known international speaker and member of Australia's Assemblies of God, her ministry focuses on people - from freeing captives spiritually by helping people connect with their God-given purpose in life to freeing captives physically as co-founder of A21 Campaign, an anti-human trafficking organization that fights slavery around the world.
Ted Dekker , the son of AG missionaries to Asia-Pacific and a New York Times best-selling author, has sold more than 10 million copies of his books worldwide. But Dekker isn't one to spend time recounting the past; instead his ongoing encounters with Christ, his hunger for the presence of God, and what he is currently living and experiencing in Christ are what guides this Influence Conference speaker's ministry message. Dekker's latest work includes a historically accurate novel on the life of Christ, A.D. 30.
David Green , the founder and CEO of Hobby Lobby, has become synonymous with religious freedom, having challenged recent laws all the way to the Supreme Court as unconstitutional - and won. Green, who will be speaking during a General Council Business Session, is a generous benefactor of a wide variety of ministry projects, including many AG ministry projects.
Other leaders ministering at this year's General Council include: Ted Cunningham, George O. Wood, Saturnino González, Kari Jobe, Alton Garrison, Doug Clay, Chris Railey, Brian Bolt, Jeff Leake, Greg Surratt, George P. Wood, Richard Hammar, Joshua Hawley, and Dave Roever.
For more information on the 56th General Council, including a complete speakers' list, event schedule, registration, and housing, see the General Council website .