GC Luncheons, Dinners -- More than a Meal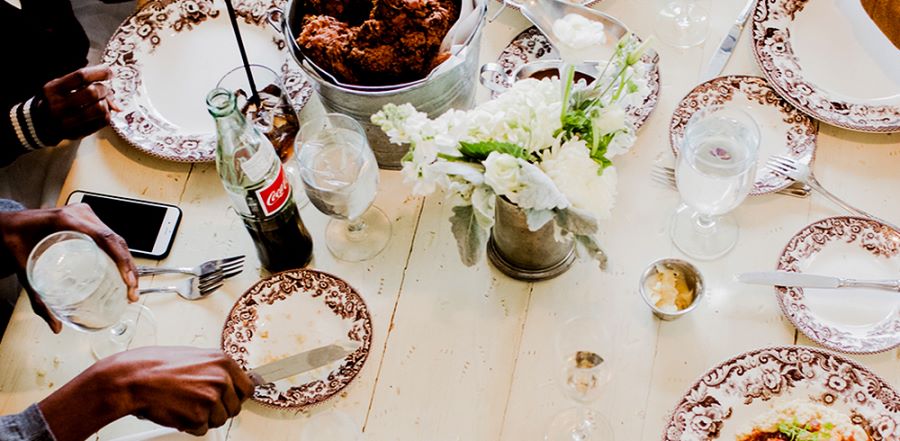 Don't miss any stories. Follow AG News!
At the 2017 General Council to be held this August in Anaheim there will be more than a dozen ticketed luncheons or dinners (under "Schedule") for guests to attend. Yet, although the meals are sure to be both eye- and palate-pleasing, most people will come away with far more than a meal.
Several of the meals include free resources — such as the Her Green Room Luncheon and the Light for the Lost Luncheon — and a few are by invitation only, including the AG U.S. Missions MK pizza party and Global Initiative Luncheon.
However, what each of these meals provide, in addition to insight into their particular ministry, is the unique opportunity to network with dozens, if not hundreds, of people with the same passion or calling.
"Making the right connections, finding someone in ministry who understands your struggles, or simply being there as a potential mentor to a younger generation are what makes these events so valuable," explains Mark Forrester, director of Communications for the Assemblies of God.
The Church Multiplication Network Luncheon will celebrate church planting heroes while providing the opportunity to interact with men and women from across the country who are passionate about church planting.
For wives of ministers, the Her Green Room Luncheon is exclusively for them! Only the wife of a minister can fully understand the responsibilities and stresses of this challenging role, and here ministers' wives will find other women who can truly understand, support, and inspire them.
Those with a desire to see Africa become a Christian continent will find the Africa's Hope Luncheon the perfect fit. In addition to revelations concerning the continent, The Discovery Series, a 38-course curriculum being translated into the 12-major languages used in Africa, will be presented with a partnership opportunity being shared.
An earlier PE News story shared the exciting news about the Discipleship Ministries/Influence Music Luncheon featuring guest speaker David Jeremiah and the limited-seating $15 tickets, while the Global University Luncheon will include an update on how the university is partnering with the local church to reach the lost and train the found!
Two potentially free luncheons are the Light for the Lost Luncheon, free to lead/senior pastors and spouses by reservation, and the Senior Ministers Luncheon, free to all AG ministers who are 65 and older and their spouses. Tickets are also available for purchase for both of these events.
There are two dinners during the weeklong General Council that will also draw strong interest. The Fire Bible Banquet and the Project Rescue Dinner. The banquet will celebrate and support the Fire Bible, the most distributed study Bible in history, while the dinner celebrates the 20th anniversary of rescuing and restoring victims of sexual slavery.
"You can register for any of these luncheons or dinners on your General Council registration form," Forrester says. "But please read the event description as a few require you to call or email for reservations. Just go to the General Council website (generalcouncil.ag.org) and click on either 'Schedule' for event descriptions or 'Register' for the form. And while you're in the 'Schedule' tab, be sure to check out the 20 different receptions also taking place during the week!"