Meeting on Neutral Soil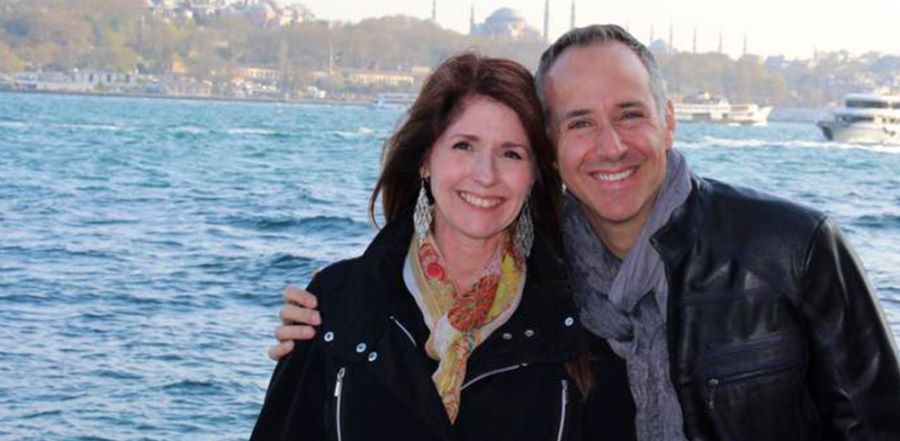 Don't miss any stories. Follow AG News!
A husband and wife team who are longtime Assemblies of God World Missions missionary evangelists are seeing many turn to God through meetings held in what they call "neutral soil."
Since 1991, Jason and Cindee Frenn, along with their three daughters, have held 75 international crusades, including in numerous Latin American countries, where more than 4 million people have heard the gospel. More than 500,000 first-time decisions for Christ have been made at the gatherings.
The Frenns focus on carrying out the Great Commission by targeting Hispanics via secular settings.
"Most ministries evangelize by getting people to 'come to church,' " Jason, 50, explains. "That is not what the Lord instructed us to do. He told us to 'go and make disciples.' The Church needs to get outside the four walls and penetrate the kingdom of darkness and take back what the enemy has stolen. That is why we hold events on neutral soil."
Cindee, 53, also is an ordained AG minister.
"We go to marginalized communities where sin is obvious, where suffering is overwhelming, and where people know they need help," Cindee says. "When you preach the gospel to people who live under such oppression, the harvest is great."
Approximately half of the people who attend the evangelistic outreaches are unchurched.
"We aim to hold meetings in neutral locations such as parks, arenas, and specifically marginalized communities," says Jason, who is scheduled to speak at the AG General Council in August in Anaheim, California. He also preached at the AG Centennial celebration in 2014.
Cindee notes that having nonchurchgoers attend the crusades allows local congregations to evangelize while reaching the world on its turf.
The Frenns won't hold evangelistic services in a community unless 70 percent of the churches agree to suspend services and work in the campaign.
"It shows unity," Cindee says. "And local churches need to be present in order to begin discipling these very important people that God loves so dearly. When 70 percent or more of the churches are involved, they will retain 50 percent of the harvest."
The Frenns also speak three times a year at conventions — primarily in Spanish — for large nonreligious corporations across the United States.
Usually the Frenns talk about family principles the first two nights, followed by a nonobligatory worship service on Sunday, according to Jason, who notes the impact of prayer in daily life.
"In those meetings, the power of God falls like it did in the Book of Acts," Jason says. "People are set free from demonic oppression. They are healed. But most importantly, they are saved. Marriages are restored, and God puts people's lives back together again."
"There are no smoke machines, fancy lighting, or dynamic worship teams," Cindee says. "They are basically simple meetings where tens of thousands gather because they know they need God, and He shows up!"
Richard M. Brown, pastor of Cornerstone Christian Center, an AG church in Avondale, Arizona, says the Frenns have been "a sickle in the hand of a mighty God" in the five events in which he and outreach teams participated.
"In all these times of ministry, Jesus was exalted and there was a partnership with the Holy Spirit," Brown says. "Through demonstrations of the power of the Spirit — salvation, healing, deliverance — we have seen thousands changed in the name of Jesus."
David Ellis, AG World Missions regional director of Latin America Caribbean, says both Jason and Cindee minister with a powerful anointing of the Holy Spirit that touches many lives.
"Jason and Cindee love people and have a special way of showing it," Ellis adds. "They not only endear themselves to colleagues, but they also love the people they minister to. They love the local church in the countries they travel to and they identify with the culture of the people there."