Friday Business: Resolutions and Elections Conclude Council Business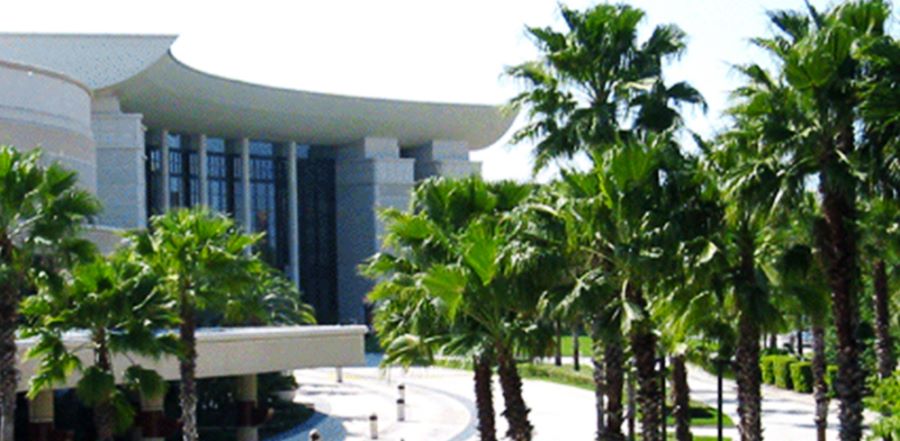 Don't miss any stories. Follow AG News!
As it was the previous 2 days, business for the 48th General Council on Friday, August 13, began following an hour dedicated to prayer for the Council and the concerns of the Fellowship. As General Superintendent Trask called the Council together for business, he urged pastors to maintain a viable prayer emphasis in the local church.
The roster, which closed at 7 p.m., Thursday evening, showed 3,221 ordained ministers and 630 delegates formed a voting body of 3,851. Total registration, including auxiliary functions such as the Youth Congress and visitors, was 14,821. This was the largest Council registration since 1989, when the 43rd General Council meeting in Indianapolis celebrated the 75th anniversary of the founding of the Assemblies of God.
Friday's business focused on 18 resolutions presented to the Council for consideration. Elections for the nonresident executive presbyters also continued. Tallying of the balloting was done manually since the electronic voting system could not be restored to use.
The resolutions presented and actions taken were:
Resolution 1 - "A Call for Extraordinary Prayer" urged churches and Christians to prayer and fasting, seeking God to revive the church and awaken America spiritually. Five rhythms for enabling such prayer to occur. Adopted.
Resolution 2 - "2000 Celebration" called for the General Council in session to endorse 2000 Celebration as a time for gathering of the World Assemblies of God Fellowship, meeting August 8-10, 2000, in Indianapolis, Ind. Adopted.
Resolution 3 - "Terms for Officers" would extend the terms of office for the resident executive officers from 2 years to 4 years. Adopted.
Resolution 4 - "Pornography and Obscenity" called for the Assemblies of God to commit its resources to educate its membership about the insidious inroads of pornography and obscenity and exert its influence urging local, state, and federal governments to enact legislation against all its forms. Adopted as amended.
Resolution 5 - "Chaplaincy Support" was withdrawn by the sponsors.
Resolution 6 - "Children of Ministers Sunday" asked for annual recognition for children of ministers. The resolution, while the Council was sympathetic to its intent, was not adopted.
Resolution 7 - "Restriction Against Performing Wedding for Persons of the Same Sex" added the provision that Assemblies of God ministers knowingly performing such weddings be dismissed. Adopted.
Resolution 8 - "District Intervention" would provide districts greater latitude in supporting a local assembly that may fall short in any of the six criteria for church affiliation with the General Council as a sovereign assembly. Adopted.
Resolution 9 - "Ethnic Representation" proposed that ethnic fellowships elect representatives biennially. Adopted.
Resolution 10 -- "Honorary General Presbyter: Joseph M. Berretta." Adopted.
Resolution 11 - "Honorary General Presbyter: Adolfo Carrion." Adopted.
Resolution 12 - "Honorary General Presbyter: Vaudie V. Lambert, Jr." Adopted.
Resolution 13 - "Honorary General Presbyter: William H. Robertson." Adopted.
Resolution 14 - "Equivalency Examinations" was adopted Wednesday, August 11.
Resolution 15 - "Provisional Certificate of Ministry" provided additional direction toward issuing ministry certificates for persons in ministry but not qualified for ministerial credentials. Adopted.
Resolution 16 - "A Return to Biblical Integrity" referred to action of the General Council in 1949 concerning doctrines and practices that may be extra-biblical in nature. The resolution was postponed indefinitely and the substance of the resolution would be addressed by Committee on Doctrinal Purity.
Resolution 17 - "Honorary General Presbyter: Marcus Bakke." Adopted.
Resolution 18 - "Honorary General Presbyter: Samuel DiTrolio." Adopted.
Resolution 19 - "Honorary General Presbyter: Norman Tosten." Adopted.
Resolution 20 expressed the appreciation of the 48th General Council to the host districts for the Council, to the city of Orlando and its agencies that provided invaluable support, and to General Superintendent Trask and the Executive Presbytery for their sensitive leadership. Adopted.
Elections to the Executive Presbytery were completed. The 11 nonresident executive presbyters elected during the Council were presented to the body: Robert L. Brandt, Northwest Area; Richard Dresselhaus, Southwest Area; David Argue, North Central Area; Armon Newburn, South Central Area; M. Wayne Benson, Great Lakes Area; Gene Jackson, Gulf Area; Almon Bartholomew, Northeast Area; Dan Betzer, Southeast Area; Jesse Miranda, Language Area-Spanish; Nam Soo Kim, Language Area-Other; Spencer Jones, Ethnic Fellowship.
At this time the 48th General Council adjourned.