Packed House Fills Fine Arts Festival Rally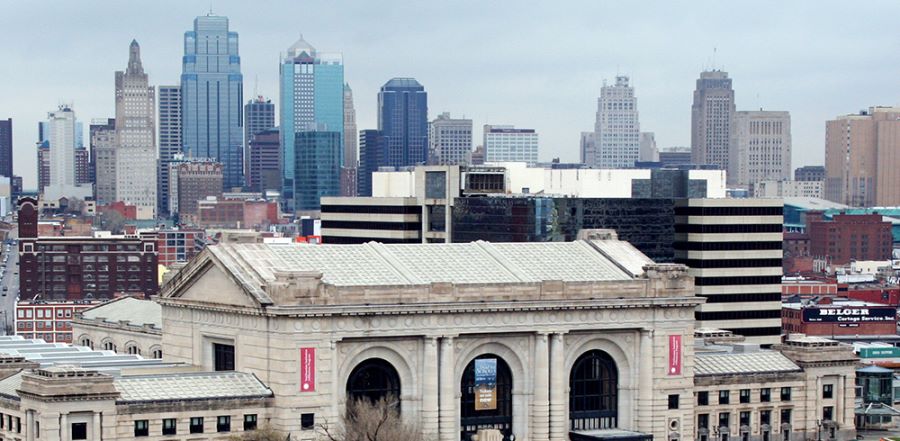 Don't miss any stories. Follow AG News!
A standing room only audience of more than 12,000 people cheered the winners of the 2001 National Fine Arts Festival celebration rally Friday afternoon at the Kansas City Convention Center.
The National Merit Award winners for each of 27 categories were announced during the service, with exuberant cheers and applause from their friends, relatives and congregation members. The youth winners in the drama, preaching and musical contests gave their presentations at the service.
Groups and individuals from the South and Southwest dominated the winning list. Teens hailing from Texas claimed nine top spots, representing a full one-third of the categories.
More than 30,000 students participated in Fine Arts competition nationwide during the past year in an effort to discover and use their ministry gifts. More than 7,000 teens participated in youth activities at the General Council this year.
The highlights of the Merit Award service included Miami's Trinity Assembly of God youth choir rocking the auditorium with a rousing number that had the audience standing, clapping and swaying; a drama solo by Robert Madu, who impersonated everyone from Bill Cosby to T.D. Jakes; a keyboard solo by Rakel Arneson, who won that competition for the second year in a row; and a songwriting honor to Richard Pearson, the only contestant to score a perfect 40. The 2001 National Fine Arts choir and orchestra performed to close the service.
The complete list of winners is as follows:
Small vocal ensemble: Philip Groft, Katie Moore and Michael Sample, Phoenix (Ariz.) First Assembly of God.

Instrumental wind solo: Ashley Blagg, Phoenix (Ariz.) First Assembly of God.

Drama solo: Robert Madu, Trinity Church of the Assembly of God, Cedar Hill, Tex.

Individual songwriting: Richard Pearson, First Assembly of God, Atmore, Ala.

Photography: Brigette Harper, Cathedral of the Pines, Beaumont, Tex.

Graphic design: Shawn Briscoe, First Assembly of God, Garland, Tex.

Short sermon: Andrew Churilla, Central Assembly of God, Houston, Pa.

Worship band: Betsy Alverson, Amanda Boon, Amber Davies, Devin Fannon, Ian Labardee, Teddy Ndawillie, Nathan Switzer, Kevin Vanderhorst, Amber Wesley and Devin White, First Assembly of God, Grand Rapids, Mich.

Spanish female vocal solo: Nicole Cortez, New Life Assembly of God, Pembroke Pines, Fla.

Poetry: Daniel Tidwell, Cornerstone Fellowship Assembly of God, Dacula, Ga.

First person essay: Amy Clakley, Cathedral of the Pines, Edmond, Okla.

Drama group: Suzanne Bell, Megan Collins, Matt Donley, Scott Graham, David Griffin and James Scott, First Assembly of God, Shreveport, La.

Spanish male vocal group: Elvin Sotomayor, First Assembly of God, Spring, Tex.
Instrumental string solo: Emileigh Vandiver, Calvary Church, Stafford, Tex.

Short story: Benjamin King, New Beginnings Assembly of God, Tiffin, Ohio.

Keyboard solo: Rakel Arneson, Brooks (Oreg.) Assembly of God.

Youth choir: Trinity Assembly of God, Miami, Fla.

Spanish short sermon: Melinda Hadley, Abundant Life Assembly of God, Newburgh, Ind.

Instrumental ensemble: Brent Barnes, Elizabeth Bryan, Charity Cox, Brooke Ghosn, Anna Marie McLellan, Chris McLellan, Matthew Simon, Addam Tate and Stephen Torbert, First Assembly of God, Lawton, Okla.

Visual art: Shalisha Nason, Bethel Assembly of God, Hagerstown, Md.

Human video solo: Nathan Madu, Trinity Church of the Assembly of God, Cedar Hill, Tex.

Christian band: Daniel Brett, Luke Denton, Caleb Marshall, Brad McLaughlin, Noah Thompson and Chris Waley, Eastern Shore Christian Center, Daphne, Ala.

Male vocal solo: Braden Dalrymple, First Assembly of God, New Caney, Tex.

Collaborated songwriting: Chris Crutchfield and Brandi Johnson, First Assembly of God, Ashland, Ala.

Human video group: Misty Flowers, Brian Hennesy, Jennifer Hilman, Crystal Johnson, Nathan Madu, Robert Madu, Ami McCloud, Jorge Parrales, Shanelle Salvador and Stacia Webb, Trinity Church of the Assembly of God, Cedar Hill, Tex.

Female vocal solo: Kristen Caldwell, First Assembly of God, Spring, Tex.

Large vocal ensemble: Jason Alvarado, Lynette Blanche, Ryan Cammorata, Jade Cardarelli, Jamil Claxton, Haley Hunt and Kara Knowles, Faith Assembly of God, Orlando, Fla.