Thousands Gather for Memorial, Commuinion Service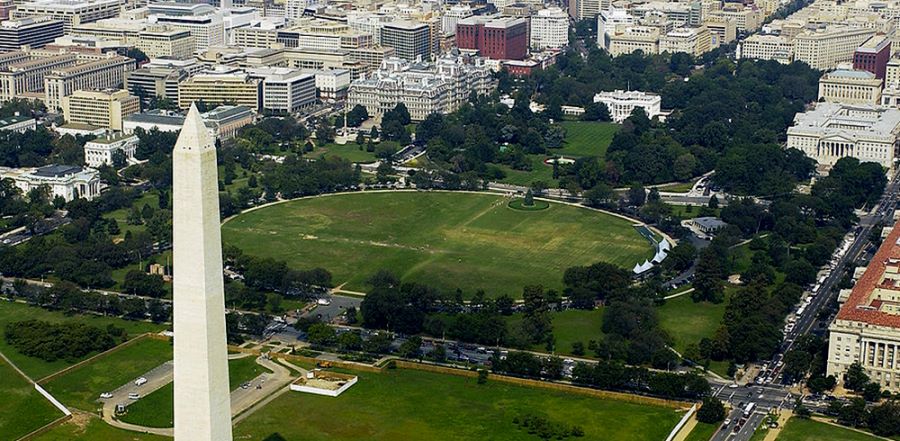 Don't miss any stories. Follow AG News!
The 790 credentialed ministers, who have died since the last General Council, were remembered during a memorial and communion service held at the Washington Convention Center on Sunday morning.
As guests entered the cavernous hall, where the service was held, each was handed a booklet that included a picture and name of 740 of the ministers who have died.
"I encourage you to use this booklet as a reminder to pray for the family members of these ministers, to give thanks to the Lord for the heritage they have provided us, to examine your own commitment in light of the their example, and to stimulate your hope in Christ who promised that death would not be God's last word," read a statement from Assemblies of God General Secretary George O. Wood in the booklet.
Soft and stirring orchestra music accompanied each name on the scroll, which appeared on screens. Many wiped tears from their eyes as the names were shown. Afterward, Wood read the names of 50 ministers who had died since June 1.
"These 790 men and women are the foundation layers of the Assemblies of God," Wood told the audience. "They carried the gospel across the seas, pastored churches, were chaplains and educators...They have given us a platform to stand."
Wood recognized the relatives of to those who were being remembered. Throughout the auditorium family members stood while Wood thanked them for the love and labor of their lives and ministries.
Bill Bright, founder of Campus Crusade for Christ, was also remembered and Thomas E. Trask, general superintendent of the Assemblies of God, read a proclamation that honored the memory of Bright.
"The Assemblies of God expresses deep appreciation for the ministry of Mr. and Mrs. William R. Bright," said Trask in closing.
The Light Spring singers from the Ukraine sang before Warren Bullock, a dean at Northwest College (A/G), Kirkland, Washington, delivered a powerful sermon that proceeded worship, which included prayer for those who needed physical healing, and Communion.