General Superintendent's Medals of Honor Awarded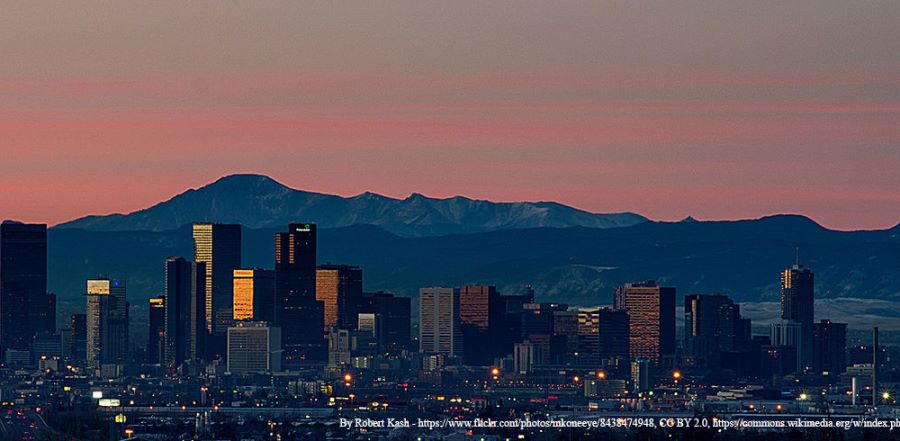 Don't miss any stories. Follow AG News!
The General Superintendents Medal of Honor, the Assemblies of God's highest award for lay people, was bestowed upon Marilyn Musgrave and Wil Balch during the Wednesday morning business session held in the Colorado Convention Center.
Following is the recognition given by General Superintendent Thomas Trask.
Marilyn Musgrave — She is one of only 69 women in the United States Congress and in her first session stood out from her colleagues when Newsweek magazine selected her as the "rising star" within the House and the National Journal referenced her as one of two freshman congressmen to watch. Our General Superintendent's Medal of Honor recipient, Marilyn Musgrave, represents Colorado's 4th Congressional district, a post she was elected to in 2002 and reelected in 2004.
A longtime Republican Party and pro-life activist, she previously served on the Fort Morgan School Board, in the Colorado House of Representatives and the Colorado State senate prior to her national election. She became best known for her advocacy of a constitutional amendment that would ban same-sex marriage. Her Federal Marriage Amendment declares marriage is reserved for one man and one woman. Her voting record reflects the agenda of the Christian Right and Conservatives leading the National Journal to describe her as a "tenacious advocate of conservative social causes."
She has received numerous awards and commendations since going to Congress.
Yet Marilyn Musgrave doesn't consider her political career to be the pinnacle of her life. "It's wonderful to pursue this stage of my life, but the earlier part of my life was more important," she said. "Then I was shaping four little human beings. It's an awesome responsibility to mold a child's life."
Marilyn and her husband Steve have two sons and two daughters ranging in age from 24 to 34. "The days my children were born were the happiest days of my life," she says. Now her five grandchildren give her opportunities to create precious memories again.
Marilyn and Steve have long been active in their local assembly, the Sanctuary. Pastor Ben Baughman has known Marilyn as a politician, friend, and congregant for over 12 years. He and his wife Brenda have prayed with and for Marilyn since her school board election days.
"Marilyn has always sought God on the moves she's made," Pastor Baughman says. "Our church supports her in prayer because she's family."
When she is able to return to Fort Morgan during legislative recesses, her pastor doesn't sense that she is consumed with politics. "Mothering and grand mothering are what she loves more than anything," he says. And the most joyful times in her life continue to be at family gatherings.
For a life of service, bringing glory to God and to this Fellowship, it gives me great pleasure to confer upon Marilyn Musgrave the church's highest award for lay persons, The General Superintendent's Medal of Honor.
Wil Balch — When God calls a person to follow Him, He intends that call to be evident in every aspect of one's life, especially in relations with others. Our General Superintendent's Medal of Honor recipient has poured himself into building people. His life testifies to his passion to serve God in the workplace.
As a business owner, Wil Balch would mentor his employees, bringing many to faith in Christ and then instilling in them their responsibility to give back to their church and the community.
An active church leader, Wil has served on many boards and committee for his congregation. But everyone who knows him recognizes his big passion is for missions.
He served on local missions committee and also served on the World Missions Board for the Fellowship. He is relentless when it comes to giving to missions. As a layman at Bethel Church in San Jose, Brother Balch directed the missions program. Under his leadership the church's budget grew to well over $1 million dollars each year. He has never lost that fervor. Working with a new church plant in Grace Community Church, he has grown the missions budget to $75,000 annually and seen the church support 50 missionaries.
"His integrity is above reproach when it comes not only to his business, but his life," states Pastor and Son-in-Law Damon Gilliland. "He is highly respected by the men of our church who are half his age. His way of encouraging the people of our church is one that is admired by many who endeavor to follow his example."
Everywhere Wil goes, people always love to be in his presence. Why? Because of his commitment to Jesus Christ and the church that Christ died for.
Wil and his wife of 54 years, Lafonda, have five children, 21 grandchildren, and 5 great-grandchildren. They would attest that their greatest accomplishment is that all their children and grandchildren are honoring and serving the Lord.
A truly humble man, Wil Balch gives all of the credit for his accomplishments to the Lord Jesus Christ. He is highly esteemed by his family, friends, and associates.
For an exemplary life, bringing glory and honor to God and to this church, it is my privilege to confer upon Wil Balch the General Superintendent's Medal of Honor.