Spirit-Led Missions, Cooperation Emphasized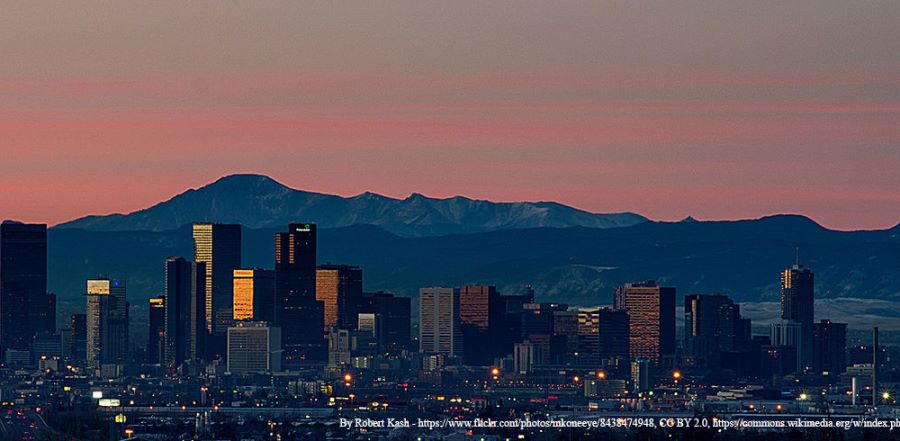 Don't miss any stories. Follow AG News!
In a rousing rally Thursday evening at the Pepsi Center, 9,500 people gathered to commemorate Assemblies of God world missions past, present and future.
The event kicked off with World Missions Executive Director L. John Bueno – riding in a rickshaw – leading a parade of current missionaries working around the world. They paraded into the auditorium, bearing flags and attire from the nations in which they serve.
During the parade, J. Daniel Smith led the choir and orchestra from Bethesda Community Church of Fort Worth, Texas, in a rendition of the contemporary chorus "Cover the Earth with Your Glory." In the meantime, groups of missionaries entered as the regional directors from each area – Asia Pacific, Eurasia, Europe, Latin America/Caribbean and Northern Asia – individually asked, "Who will go finish the work?"
The existing missionaries as well as new candidates seated in the area shouted, "We will!"
In a first for a General Council service, General Superintendent Thomas E. Trask later commissioned the new candidates heading to the mission field.
In another novelty, the 168 men and women preparing to head to 55 countries formed a choir and orchestra to provide special music.
In a thought-provoking keynote address, Malawi Assemblies of God President Lazarus M. Chakwera thanked the American audience for sending full-gospel missionaries to Africa. Even though the continent now receives missionaries from the rest of the world, Chakwera said the greatest partners remain U.S. Assemblies of God missionaries.
The church's exponential growth in Africa is in many ways a reflection of the tireless efforts and seed-sowing ministries of missionaries of yesteryear, Chakwera indicated.
Malawi, a southern Africa country of 12 million people, is a shining example. Although various missionaries began laboring in Malawi in the 1940s, the real fruit has blossomed only recently. There now are 639,088 Assemblies of God members and adherents in Malawi meeting in 3,114 churches and preaching points. Only six years ago, the church had 63,500 members and 1,018 churches and preaching points.
The developing Assemblies of God churches in Africa have become an emergent missions-sending movement in their own right. "Receiving fields are increasingly becoming sending forces," Chakwera said, who was elected general superintendent in 1989 at the age of 36. "There is a realization that the African church, too, has a role to play in God's worldwide mission."
The new reality is that missions has become from all nations to all nations, Chakwera said. This will result in new models of partnership so that those yet to be reached with the gospel can be reached quickly, he said.
Even though the U.S. Assemblies of God is committed to establishing indigenous churches in foreign lands, occasionally prejudicial attitudes, albeit unintentional, prevail, he said. Power and prosperity sometimes translate into dominance and paternalism because of a mistaken belief that what is bigger is better and that what is more prosperous should be more powerful, Chakwera said.
The Malawi leader called on the American church to examine practices and policies that sometimes inadvertently send wrong messages. What may seem natural and culturally acceptable to Americans can be a hindrance to the manifestation of God's missions fulfillment, Chakwera said.
God may be calling the American church to embark on a process of giving equal value or recognition to partners who are not necessarily of equal weight, Chakwera said. Institutional structures are necessary, but they should never become impediments that choke the life of a movement, he said.
Chakwera cautioned the Fellowship to guard against following the path of other denominations that have allowed bureaucratic processes to replace the Holy Spirit's leading. Any religious movement can die if it strays from biblical moorings, he said.
"When we cease to be a Spirit-led movement, we end up being like any other organization," he said.
God's glory, not the admiration of individuals or organizations, should be the ultimate goal for Assemblies of God believers, Chakwera said.
"I therefore call on this church, in sharing strengths and resources, to think more in terms of collaboration, coordination and cooperation, and not competition," Chakwera said. "When we think in terms of God's glory, we will not care whether we get credit for accomplishing certain things or not in order to get some reward."
Small churches and ministries shouldn't be despised in God's plan, Chakwera said. God is the God of the megachurch as well as the tiny congregation, he said.
"Pentecostalism must desist from hero worship of its star performers and truly make sure that every one becomes a participant," Chakwera said. "Even those that are deemed useless, or powerless or rejects or even nothing, God uses in order that He alone, may receive glory."