Trask and Bridges Re-elected, New Director Chosen, Stance on Divorce Remains Intact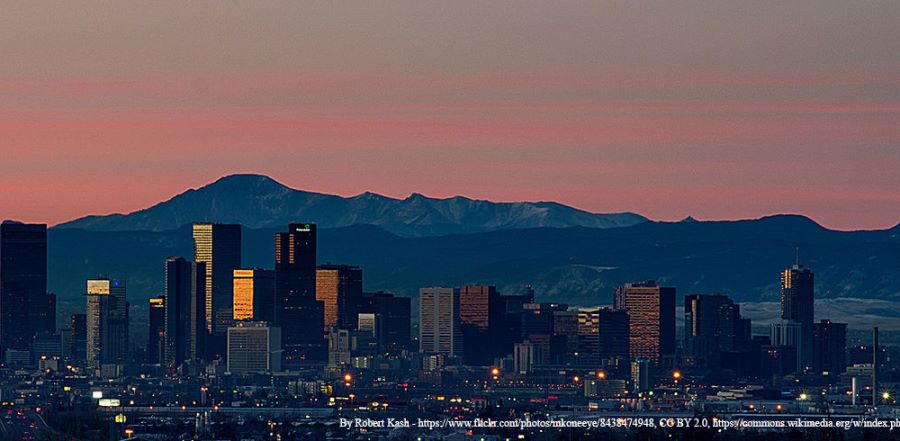 Don't miss any stories. Follow AG News!
Delegates to the 51st General Council of the Assemblies of God re-elected General Superintendent Thomas E. Trask on Wednesday to another four-year term.
"We have endeavored to live these 49 years of ministry with one single desire and that is to do the will of the Lord," Trask, accompanied by his wife Shirley, told the Council after the election results were announced. "The finest days of the Assemblies of God are yet before us.
"I pledge to you that we will be a church of multiplication, a church of Pentecost, a church of the supernatural, a church that loves people and wants to touch people and minister to people, to be a people of compassion."
Trask's re-election was one of four major decisions made during Wednesday's business sessions. Pastors and delegates also re-elected James K. Bridges to another four-year term as general treasurer, and they chose Arkansas District Superintendent L. Alton Garrison as the new executive director of the Assemblies of God U.S. Missions.
Additionally, the Council overwhelmingly rejected a resolution that sought to renew the ban on ministerial credentials for individuals who were divorced prior to conversion.
Fourth term for Trask
Trask and Bridges both have served in their respective offices since 1993, when all four top executive officers were first elected.
On Wednesday, Trask was elected on the nominating ballot – the first ballot distributed to pastors and church delegates. Of the 2,134 ballots cast, he received more than the two-thirds vote needed for election.
Trask had served as the Fellowship's general treasurer from 1988 until his election as general superintendent. He has spent more than 40 years in ministry, including 25 years as a pastor. He also served in various leadership roles with the Michigan District, including district superintendent.
Ordained in 1958, Trask is also chairman of the World AG Fellowship and the Pentecostal World Fellowship.
Strong vote for Bridges
In Bridges' election, the nominating ballot was cast by the General Presbytery. He was the only candidate to receive the necessary votes to be on the ballot, so the Council had a simple "yes" or "no" vote on his candidacy. Of the 2,376 votes cast, he received a "yes" vote on a vast majority of the ballots.
From 1981 until his election as general treasurer in 1993, Bridges served as superintendent of the North Texas District.
He has served in various ministry roles since 1952. Bridges was vice president of academic affairs at Southwestern College of the Assemblies of God (now Southwestern Assemblies of God University) from 1968 to 1971, and has served as chairman of the university's board of regents since 1985.
"For 12 years, you've given us the privilege of serving in this capacity, and we accept your call for this next term," Bridges told the General Council on Wednesday, accompanied by his wife Joyce. "We will strive to see that we keep our name and our financial operation above reproach and to that end we commit ourselves to the Lord and to you."
New leader for U.S. Missions
The process of choosing the executive director of U.S. Missions operates similarly to the general treasurer process. But with the incumbent office holder choosing to step down, the General Presbytery sent four names to the Council for a vote: Paul Drost, Alton Garrison, John Palmer and Terry Raburn.
On the third electoral ballot, Garrison received more than two-thirds of the 2,340 votes cast – enough for an election.
Garrison, accompanied by his wife Johanna, thanked the Council for its vote of confidence and said he was committed to seeing continued growth in U.S. Missions efforts.
"Until everybody has had an adequate witness of the saving power of Jesus Christ," he said, "and until we have confronted everyone in the United States with a chance to get saved and as long as people are just growing churches through biological and transfer growth, we still have a task to do."
An executive presbyter for the last four years, Garrison has served as superintendent of the Arkansas District since 2001, after 16 years as pastor of First Assembly of God in Little Rock, Arkansas.
From 1966 to 1985, he ministered as an evangelist. He serves on multiple boards of directors, and has been part of the AG U.S. Mission Board since last year.
In his new role, Garrison will coordinate the ministries of six departments: Church Planting; Chaplaincy Ministries; Teen Challenge International, USA; Chi Alpha Campus Ministries; Intercultural Ministries; and U.S. Mission America Placement Service (MAPS).
Currently, there are more than 900 missionaries and more than 400 chaplains under AG U.S. Missions, with 5,000 other related field personnel.
Garrison succeeds Charles E. Hackett, who has been the executive director of AG U.S. Missions since 1993.
On Wednesday, Garrison paid tribute to the growth of the U.S. Missions division during Hackett's tenure.
"I would love to have his abilities, and I would love to have his humor, and if he could pass along some of these, I'm sure I will need some of these in the days to come," Garrison said.
Giving has tripled under Hackett's leadership and the number of missionaries and chaplains increased 5 percent from 2003 to 2004.
He pastored First Assembly of God, Lafayette, Indiana, from 1962 until his appointment to the Division of U.S. Missions in 1991. He also served as assistant superintendent and general presbyter from 1970-91 for the Indiana District of the AG.
"As I ride off into the sunset, come and go with me," Hackett told the Council after it passed Resolution 15, naming him an honorary general presbyter.
No change on divorce
In one of the "hot button" resolutions facing the delegates this year, delegates rejected a measure that would have rescinded action from the 2001 General Council in Kansas City, Missouri.
Resolution 1 called for the Council to amend the AG By-Laws to again prohibit giving ministerial credentials to individuals who were divorced prior to conversion.
This resolution originally was introduced at the 2003 General Council in Washington, D.C., but delegates chose to table the measure until this year. They also asked for input from the Commission on Doctrinal Purity, which prepared an analysis for delegates on the various historical and theological perspectives on the issue.
Unlike previous Council debates on credentials for people who have experienced preconversion divorce, Wednesday's discussion was rather short – just 45 minutes.
And many of the arguments in Wednesday's discussion echoed the comments made in previous debates on the issue, including the 1991, 1997 and 2001 General Councils.
Supporters of this year's resolution argued that the Bible clearly states that a pastor or minister should be the "husband of one wife," and that the historical position of the AG needed to be revived.
Unlike other preconversion sins, a divorce is the breaking of a sacred covenant, one pastor from New Jersey said. There are consequences to our actions, he said.
But resolution opponents said the 2001 action needed to be upheld because it extended God's grace to all preconversion sins.
"Preconversion sin is exactly that: preconversion sin," one Texas pastor said. "And for us to hold men and women accountable for this covenant – most unsaved people who are divorced and remarried have no concept of the spiritual covenant (of marriage) that we prize so much."
In support of Resolution 1, one pastor encouraged the Council to "contend for the faith," and reaffirm the Fellowship's historical stance on divorce and remarriage: Regardless of when the divorce occurred, that person was not eligible to hold credentials. Still another declared that delegates needed to remember that the founders of the Assemblies of God had heard from God and had worked diligently to use the Bible as the basis for their guidelines and decisions.
"If we don't go back, we're not in God's will," he said.
But opponents of Resolution 1 outnumbered supporters on Wednesday. In a secret ballot vote, the resolution was defeated handily: 713 people supported it, while 1,992 opposed it.
Other Council votes
Also on Wednesday, the Council approved a number of other resolutions:
• Resolution 2, naming Samuel P. Molina an honorary general presbyter. He has served as a general presbyter for 23 years, and has spent more than 40 years with the AG: 15 years in pastoral ministry and 25 years as secretary-treasurer of the Gulf Latin American District Council.
• Resolution 3, naming L. Jack Moore an honorary general presbyter. He has served as a general presbyter for more than 26 years. He pastored for 22 years, and has served 20 years as an executive officer for the Southern Missouri District Council.
• Resolution 4, Commitment to World Evangelism. The resolution will create a "response mechanism" indicating a minister's commitment to evangelism. It also calls for a study to examine how to encourage ministers to become more involved in evangelism, including procedures for ministers who don't comply with the Fellowship's expectations. The study will be presented to the General Presbytery next year.
• Resolution 6, creating a Second Korean District Council.
• Resolution 7, dissolving the Portuguese District Council.
• Resolution 8, increasing monthly financial support for the national headquarters.
• Resolution 9, repealing a 2001 Council action that created a National Placement Service. The national program was designed to help churches find qualified ministers, but a committee appointed by the Executive Presbytery reported that the National Placement Service approach could be problematic and inconsistent with the Fellowship's methods of placing ministers in pastoral roles. Instead, Resolution 9 calls for the creation of leadership training material and other resources that can help churches improve their searches for ministers.
• Resolution 10, adding a statement on Voluntary Cooperation and Commitment to the Fellowship into the AG By-laws.
• Resolution 11, calling for mandatory screening of all ministerial applicants.
• Resolution 12, adding a new prerogative to the AG Constitution. The new statement declares that one of the Fellowship's prerogatives is "to respond to human need with ministries of compassion."
• Resolution 16, naming Robert L. Nazarenus an honorary general presbyter. He has served in ministry roles for over 40 years, including 17 years as superintendent of the Nebraska District Council and 20 years as a general presbyter.
• Resolution 17, naming Robert D. Ross an honorary general presbyter. His ministry service includes 18 years as an executive officer for the Montana District, and three years in an executive role for the Wisconsin-Northern Michigan District.
• Resolution 18, calling on individual pastors and leaders to pray for one individual worker at the AG headquarters every day for the next year.
The final action Wednesday was the casting of the first electoral ballots for the nonresident executive presbyters. The results of that ballot will be announced near the beginning of today's first business session, which starts at 9 a.m.
Other agenda items for today include the Spiritual Life Committee Report and a host of resolutions proposing changes to the Assemblies of God Constitution and By-laws. Those resolutions stem from the work of the Vision for Transformation teams.