152 Nations Gather Online for First Global Concert of Prayer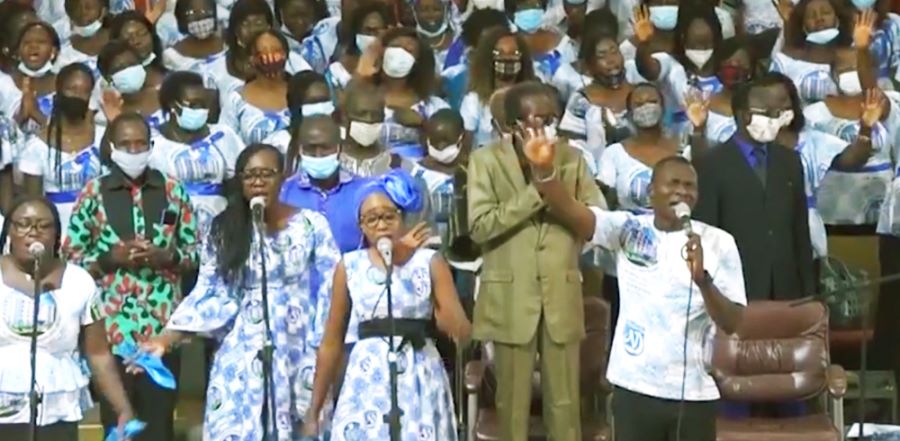 Don't miss any stories. Follow AG News!
More than 150 nations from around the world rallied online for the inaugural
Global Concert of Prayer (GCOP)
, sponsored by the
World Assemblies of God Fellowship (WAGF)
, March 18 to 20, 2021.
Uniting under the theme, "Unlimited: Unleashing Our Potential," the prayer rally brought together thousands of churches and many more believers. Participants tuned in to the Trinity Broadcast or gathered in churches to join national leaders who led in 50 hours of continuous prayer for local and global issues with the world still wrestling with the COVID-19 pandemic.
"We cannot suppose that God will do for us without prayer what He has promised to do for us only through prayer. Therefore, we must pray! Pray fervently! Pray expectantly! Pray constantly," said Dr. George O Wood, Chairman of WAGF, who kicked off the opening session.
"This was such an awesome gathering of believers from across the world on a single platform," said Rev. Dominic Yeo, Secretary of WAGF and Chairman of GCOP Organizing Committee.
Testimonies are coming in from across the globe on the impact of international prayer gathering.
"Our entire Christian community was gathered in prayer and worship. We have several testimonies of the blessings received by being a participant in GCOP. The call to prayer extended beyond the Assemblies of God as other denominations prayed along with us," said Rev. Moisés, Cuba.
Suan Lim, a member from Trinity Christian Centre, Singapore, said, "I have not felt such a draw in my spirit to serve and engage in prayer since COVID-19 disrupted the world last year … Every session of prayer and worship that I tuned in to captured my heart to respond to God. It was like fresh spring rain upon a dried parched land."
At the closing session, Yeo announced MM33, a WAGF global initiative to stir Assemblies of God churches to greater urgency to pray for, reach out to and make disciples.
"MM is the Roman numeral for two thousand, which marks two thousand years since the ascension of Christ in AD 33. We are believing God for the greatest revival in history," said the Chairman of MM33 Committee.
With the tagline, "His Mandate, Our Mission," MM33 will culminate in a year-long celebration of the Jubilee of Jubilees and the revival as one big global family in Christ in 2033.
MM33 will be launched in 2023.
GCOP is available for
replay
until March 29, 2021.