24th Pentecostal World Conference Coming in September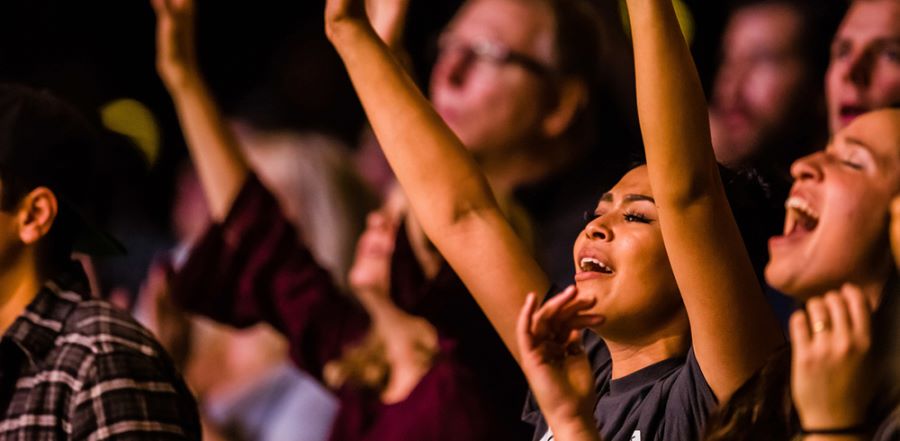 Don't miss any stories. Follow AG News!
The 24th Pentecostal World Conference (PWC) will convene September 7-10, 2016, at the massive Assembly of God Bethlehem Ministry facility in São Paulo, Brazil, with Pentecostals from around the world expected to be in attendance.
Triennially, the Pentecostal World Fellowship (PWF) organizes the Pentecostal World Conference for Pentecostal and Spirit-filled leaders. It was in May 1947 that Leonard Steiner, David J. du Plessis, J. Roswell Flower, and Donald Gee organized a conference for Pentecostal leaders, which ultimately became the PWC.
Dr. Prince Guneratnam, the senior pastor of Calvary Church in Kuala Lumpur, Malaysia, is the current PWF chairman. He encourages Pentecostals throughout the world to attend as he anticipates a powerful presence of God. "There's going to be miracles, there's going to be outstanding works of God in this land," he states. "Make it a very, very special attempt to be at this conference because God is going to do some marvelous things in our midst!"
Speakers will bring a wide, international flavor to the conference as they include Guneratnam in addition to Dr. José Wellington, Brazil; Dr. Isak Burger, South Africa; Dr. Matthew K. Thomas, India; Rev. Ingolf Ellssel, Germany; Dr. David Wells, Canada; Rev. Ong Sek Leang, Malaysia; Rev. Pelle Hornmark, Sweden; Dr. Glenn Burris Jr., USA; Dr. Lee Younghoon, Korea; Bishop Elisiário dos Santos, Brazil; Bishop Charles E. Blake, USA; Bishop Dag Heward-Mills, Ghana; Evangelist Reinhard Bonnke, USA; and others.
Dr. George O. Wood, U.S. AG general superintendent, is also slated to be a plenary speaker at the 2016 PWC.
"The theme for the 2016 Pentecostal World Conference is 'Pentecost, Flame Alive!'" Wood says. "And that's exactly what I pray will occur in the hearts and lives of all those attending — that the fire of the Holy Spirit will infuse believers with such power, such passion that it will be palpable when they enter rooms and ultimately lead to a revival that will shake the world out of its humanism and onto its knees!"
Guneratnam agrees, "Let's pray . . . the presence, anointing, and refreshing of the Holy Spirit will transform, empower, and bless each one of us with the fresh unction of the Holy Spirit and a 'fired-up passion' to reach our generation for Jesus Christ."
"We are thrilled that the Pentecostal World Conference is in Latin America this year," says David Ellis, AGWM Latin America Caribbean regional director. "The passion to fulfill the Great Commission is spreading in Latin America, as national fellowships in many of our countries are beginning or expanding missions programs to send missionaries to some of the least-reached people groups in our world. I pray that this conference will just fuel that flame of missions from Latin America to the world."

Registration for those attending from North America is $100 per person and covers lunch and dinner on Sept. 8 and 9 as well as admission to all plenaries, workshops, evangelism seminars, and the Sept 10 night rally. Learn more by visiting the PWC website or Facebook page. A brief video about the PWC is also available.