30 for Freedom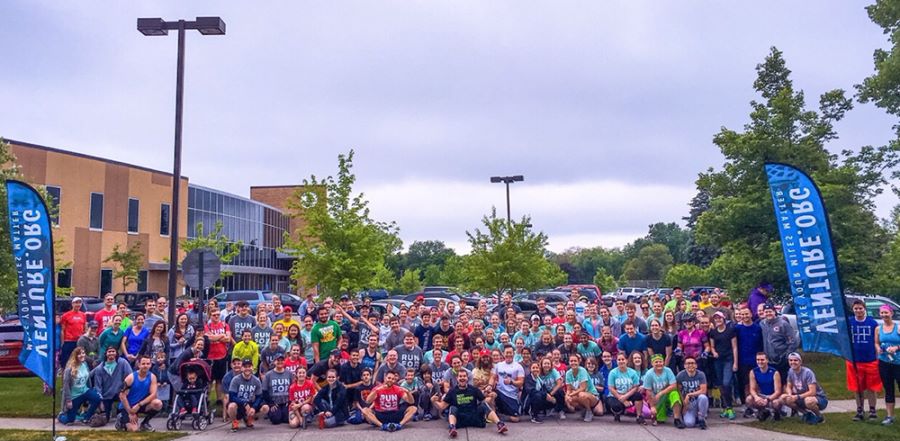 Don't miss any stories. Follow AG News!
Turning 30 is a pivotal event for many people. For Brent Silkey, May 28 proved to be an especially memorable milestone. Donning running shoes and enlisting other Christians, Silky logged long miles along Minnesota roads to raise funds to fight against sex trafficking.
The U.S. Missions Chi Alpha Campus Ministries director at the University of St. Thomas in St. Paul, Minnesota, earlier met with a former student for breakfast. Silkey shared his 30th birthday dream with the former student, now U.S. Marine Yoel Oliva, and it resulted in an on-the-spot $100 donation. That served as a catalytic moment for Silkey and the birthing of 30 for Freedom.
Silkey sought sponsorships to run a mile for every year of his life — and donate the funds to anti-sex trafficking campaigns launched by the AG's Speed the Light, AG World Missions' Project Rescue and F.R.E.E. International, another U.S. Missions outreach.
He invited friends, youth pastors, other Chi Alpha pastors, and students to do the same. Together they have raised over $65,000.
Silkey first learned about sex-trafficking victims a decade ago while a student at the AG's North Central University.
"I couldn't believe this was happening in this day and age, and it horrified me," recalls Silkey, a former Assemblies of God youth pastor.
The United Nations International Labor Organization estimates there are at least 4.5 million people, mostly young women and children, who are victims of forced sexual exploitation worldwide. A U.S. Department of State Trafficking in Persons Report adds that in this country alone, an estimated 100,000 children are forced into prostitution every year.
As the father of two daughters, Silkey says he is more committed than ever to fighting the illicit trade.
"The majority of these victims are little girls, average ages 12 to 14," Silkey says. "As a dad, with the heart of protector, I have to be a part of halting sex-trafficking."
As the result of that first birthday run, the ongoing "30 for Freedom" campaign has spread beyond Minnesota to other states.
The run Silkey organized in the Twin Cities — with more than 100 people participating at distances from five kilometers to 30 miles — raised $62,000. Runners in multiple others states are participating in similar events.
The growing grassroots movement also excites Heath Adamson, AG's senior director of National Youth Ministries.
"In Acts 2, God exclaims that young men will see visions and old men will dream dreams," Adamson says. "The 30 for Freedom concept is the tangible result of men dreaming dreams, coupled with the Holy Spirit, to bring justice and light to the dark world of sex-trafficking."
Silkey already has made plans to participate with like-minded anti-sex trafficking athletes in upcoming events through the remainder of the year, including a triathlon and a marathon.