A Bridge Back to Oklahoma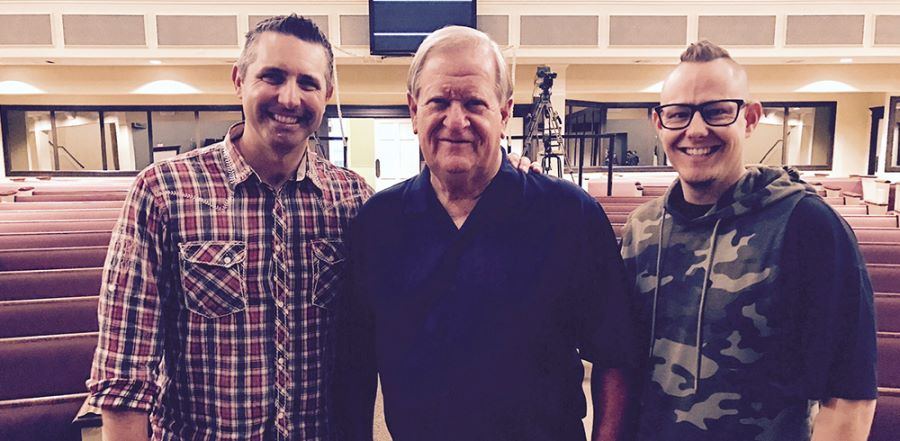 Don't miss any stories. Follow AG News!
Jason D. Taylor is preparing to launch a church in the Oklahoma City area, finishing a journey that took a decade-long detour.
In 2006, Taylor deferred his church planting dream when he became lead pastor at Faith Assembly Church in Houston, where he attended as a teenager and served on staff immediately after returning from his honeymoon with his wife, Shara.
Taylor had been in Oklahoma City for five years and on the path to plant when Happy Darneal, who had led Faith Assembly for 38 years, asked him to take over after his pending retirement. Taylor, who attended Southwestern Assemblies of God University, thus figured God's plan for him involved moving into an established church rather than starting a new work.
Before Taylor could respond, however, Darneal died. Darneal's widow, Jonnie, conveyed her husband's wishes to the elders and congregation, which voted to hire Taylor as pastor. Taylor stayed 10 years at Faith Assembly, and average weekly attendance rose to 560.
But a year ago, Jim L. McNabb, senior past of The Bridge, a congregation of 1,200 in the southwest Oklahoma City suburb of Mustang, asked Taylor to return. Initially, Taylor brushed the request aside.
"Why would I leave my dream job and start all over?" asks Taylor, 43. "I was there for the long haul. I thought I would stay there forever."

Nevertheless, Taylor agreed to pray about it. And while he wanted to forget about the invitation, God repeatedly put the Oklahoma church on his mind.
In February, Taylor resigned as pastor of Faith Assembly and joined The Bridge team. Taylor will lead the forthcoming campus in Piedmont, a growing bedroom community of 7,100 northwest of the Sooner State capital city. Taylor is going back to finish what he nearly started a decade ago. It's required maturity and humility.
"I must be obedient, climb down the ladder, submit to my lead pastor, and focus on what's next," Taylor says.
Still, Taylor is returning to familiar territory. He served on staff at the main church in Mustang from 2001-06 before accepting the Houston pastorate. And in the process, Taylor is trading one family for another. His father, Ray, served with him on the board at Faith Assembly. His father-in-law is McNabb, who has been senior pastor of The Bridge's main campus since 1979.
Once the Piedmont campus opens in September, The Bridge will be one church in four locations, including a Spanish-language congregation.
Rodney Wardwell pioneered the first daughter church of The Bridge in 2015. The 36-year-old Wardwell, who started the downtown site in a theater two years ago, figures Taylor can benefit from avoiding some of the rough spots he encountered. Taylor and Wardwell attended a CMN launch training event together in March to prepare for the plant.
"Jason is passionate about church planting," says Wardwell, a Central Bible College graduate. "We feel like we're getting a good grasp on being a multisite family."
Meanwhile, Faith Assembly Church has hired James Dodd as interim and embarked on a search for a new pastor. Jonnie Darneal, who at 81 still works part time at the church doing everything from overseeing the prayer ministry to contacting shut-ins, believes Taylor will be effective in Oklahoma.
"We had 10 good years with him," Darneal says. "We miss him, but when the Lord called, Jason answered."
IMAGE - Jason Taylor (left) is now part of The Bridge team, along with Jim McNabb (center) and Rod Wardwell.