A Call to Compassion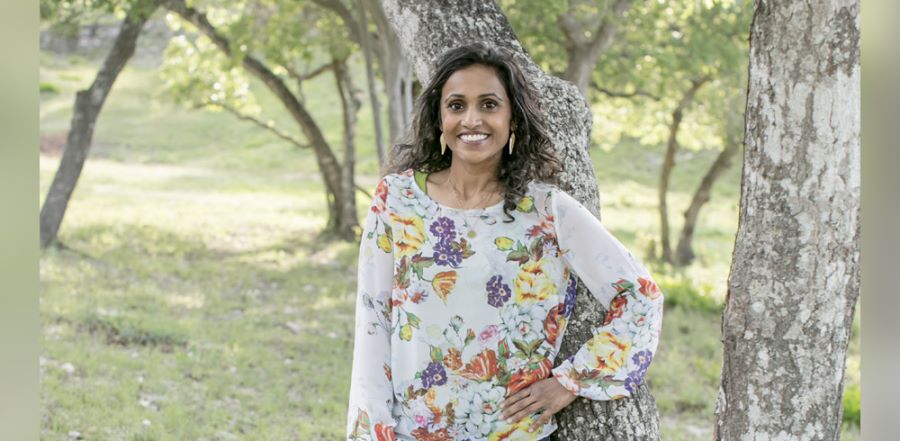 Don't miss any stories. Follow AG News!
Dolly Thomas was three weeks shy of her 12th birthday when her father, Eapen, died in 1988. Her family was returning to their New Jersey home after visiting relatives in their native India when jet lag set in on the drive home from the airport. Her father fell asleep behind the wheel of their car and struck a tree. A miraculous rescue ensued in which she, her parents, and her siblings — sister Julie and brother Tobin — were extricated from the car just moments before it exploded. Though all sustained injuries, Eapen died en route to the hospital because of his grave wounds.
The oldest of the children, Dolly was the first of the siblings to receive the devastating news and grief overwhelmed her. But when she heard her 7-year-old brother's gut-wrenching scream, something profound happened within Dolly. In the midst of her own anguish, she wondered what it would be like for Tobin to grow up without his dad.
"In that moment, God birthed within me a deep sense of compassion for people who struggle," she says.
That concern led her to study psychology. A go-getter, thanks in part to determination from her mother, Rachel, that she receive a good education, Dolly attended top schools, including the University of Pennsylvania and Fordham University. Eventually she completed post-doctoral work in clinical psychology at Yale University Medical School. While working at a Yale-affiliated hospital, from 2003 to 2005, she and her husband, George M. Thomas, began volunteering with Teen Challenge, where she noticed a distinct and stunning disparity between her patients at the hospital and the students at Teen Challenge.
"I was offering my patients the best of what the world had to offer, the best research-based techniques and medications, and they were hardly changing," she says. The students at Teen Challenge presented the same symptoms, but displayed greater change. "You could see hope coming into their eyes and joy covering their faces. It was so striking that Jesus truly is the answer — not only to addiction, but also to mental illness."
In 2009, George, an ordained Assemblies of God minister and doctoral graduate of Assemblies of God Theological Seminary, accepted an offer to become chief financial officer in San Antonio with Adult & Teen Challenge of Texas (ATCOT).
They settled into their new roles, with Dolly founding faith-based Transform Counseling, which operated out of their home church of First Assembly San Antonio. They also began serving on the pastoral staff of the church and continued volunteering with Adult & Teen Challenge, a department of U.S. Missions.
Though Dolly had known she wanted to be a Christian licensed clinical psychologist, seeing firsthand the differences in the way the medical community approached treatment compared to Adult & Teen Challenge cemented her decision. But she wanted to help heal people's emotional and psychological brokenness as well as minister to their souls. So she began taking classes at Global University's Berean School of the Bible, and in 2017, she became an ordained Assemblies of God minister.
Soon afterward, despite a growing and thriving counseling practice, she says she began to sense God calling her to focus more on Adult & Teen Challenge. So in April 2019, she took on the full-time role of director of the women's program of ATCOT in San Antonio. Plans are underway to launch a counseling ministry in 2021 as part of ATCOT, which would offer individual and group outpatient counseling services to the community, and to open a women's and children's program.
George, her husband of 16 years, is now president and CEO over the nine campuses of ATCOT. He is an enthusiastic supporter of her plans.
"Dolly's background experience and schooling make her uniquely qualified to serve in this role, as if God orchestrated it that way," he says.
Dolly, 43, is mom to four children — Jadyn, 14; Liana, 12; Caris, 10;, and Luke 8. She also speaks at women's events, churches, and with Chi Alpha Campus Ministries, also a department of U.S. Missions.
"God has given me a love for people and a love of lifelong learning," she says.
Though this highly educated Indian immigrant has accomplished much, ATCOT Board Chairman R. Wayne Clark, former pastor of First Assembly San Antonio and now director of seniors' ministries for the South Texas District, is quick to note that she never seeks high achievements merely for the sake of advancement.
"Dolly is extremely smart and educated, but she is deeply spiritual," he says. "She is totally committed to Jesus Christ, and people are changed when they listen to her because of that."
Dolly believes everything in her life has prepared her for where she is right now.
"I can counsel people and help them walk this journey that's teetering on death, and through the Word of God and through His Holy Spirit I can direct them on a path toward life," she says, comparing her calling to rescuing souls, a reference to the deadly fire and car crash she survived as a child.