A Call to Heal Hearts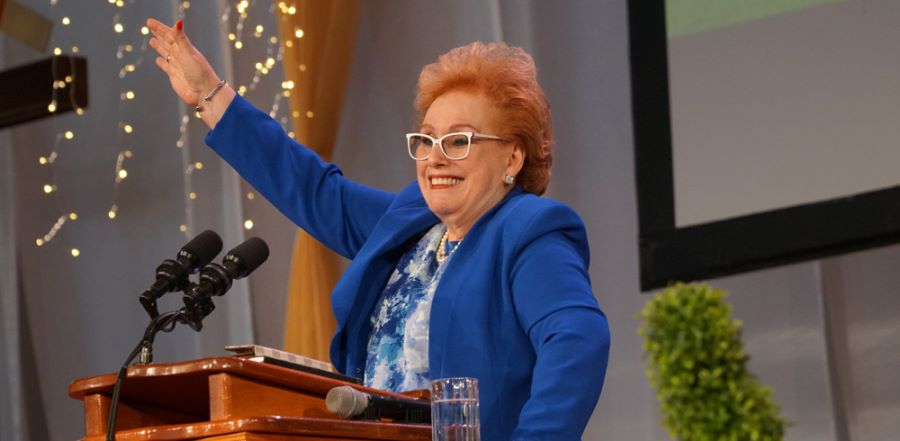 Don't miss any stories. Follow AG News!
Not long after Elizabeth Rosado de Guidini married Brazilian surgeon-turned-Assemblies of God-pastor Mauricio Guidini, she says the Lord spoke to her spirit that she should equip herself to heal sick people.

At first she says she didn't understand. But then she began studying pastoral counseling and psychology, eventually earning a master's degree in the latter. When the couple returned to her native Puerto Rico in the early 1970s, she discovered why.

"Many people served the Lord and loved God, but they had unresolved situations and conflicts," de Guidini says. She found they harbored deep wounds from rejection and abandonment, prompting the need to forgive themselves and others.

So the church began to offer seminars open to all denominations and socioeconomic backgrounds to help people.

Together the couple planted the AG church El Sendero de la Cruz (Way of the Cross). They bought land in Hato Rey, a suburb of San Juan, in 1984 for a sanctuary that seats 1,200. Today the church has a Sunday attendance of 3,500, meeting in three services. Their daughter Lizbeth is the church administrator. Their daughter Yashira is fine arts pastor. Sendero has planted five other churches in Puerto Rico as well.

In addition, the church opened a Bible school and Semilla de Oro (Golden Seed), a counseling center that offers free services to anyone in need. The center sees 4,300 clients annually and employs 46, including psychologists, social workers, and legal advisers to help those who are victims of crime, domestic violence, and child abuse, as well as those who need to resolve marital discord. Many of the church's congregants initially came as clients of the counseling center, she says.

Semilla de Oro holds an annual pastoral counseling class for up to 400 students from throughout the island. The intensive course is four hours per day, one day per week, for 12 weeks and provides pastors and psychologists with continuing education credits. De Guidini stresses that all teaching, including in the counseling center, must be in accord with Scripture.

"Although people come here who don't know the Lord, all we say and talk about must line up with God's Word," de Guidini says. "In the final analysis, the Word of God has the final decision."

Sendero also offer seminars in the sanctuary every two months open to the public. Attendance from all denominations and socioeconomic backgrounds can reach 1,000. The seminar in October, for example, focused on how to break codependent relationships.

"She preaches but also she's a great international speaker and teacher," says Assemblies of God Puerto Rico Superintendent Iván De la Torre. He notes that de Guidini will present a workshop titled "Defeating the Inner Giant" next year at the triennial World Assemblies of God Fellowship World Congress 2020, March 19-21 in Madrid.
"God called us to be agents of change in our society," de Guidini says. "We will be able to heal the spiritual, emotional, physical, and social equilibrium that enables us to function as God's creations. God has given us the seed — the capacity, the potential, the ability."