A Child Shall Lead Them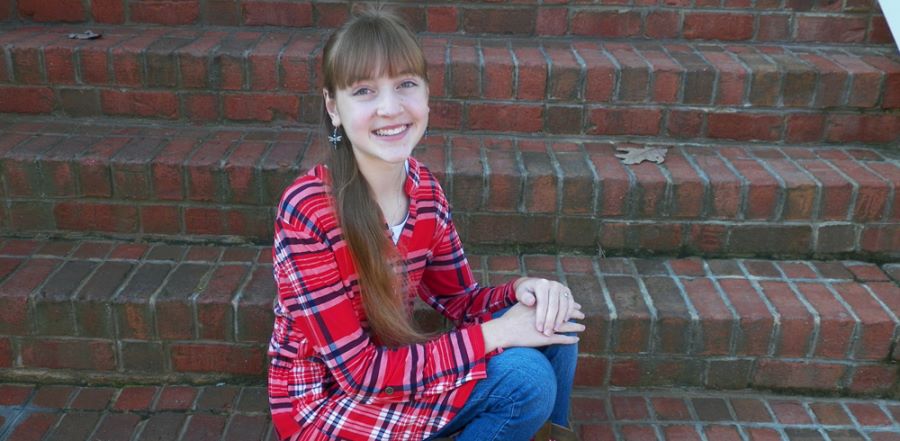 Don't miss any stories. Follow AG News!
For her most recent birthday, Julianna Faith Nester wanted to donate to an organization that helped children in need. She says God directed her to raise money for a ministry previously unknown to her.
"I've always wanted to help with children, especially little kids," says Julianna, now 13. "I've wanted to share the love of Jesus with kids that might not have a loving family like I do, and help children feel the love of Christ."
Nester is the daughter of Adam and Jennifer Nester, pastors at Faith Assembly of God in Ripley, West Virginia, since 2010. Julianna accepted Jesus at age 4, while her mom home-schooled her, her older sister, and younger brother.
Two weeks after Julianna prayed about what charity to assist, Appalachian Ministry Network Superintendent David W. Dillon spoke at Faith Assembly. After the service, Dillon went to lunch with the family and shared about an Appalachian Ministry Network Ambassadors in Mission trip to COMPACT Family Services in Hot Springs, Arkansas.
COMPACT is the nationally accredited child-welfare and family-services agency of the Assemblies of God, serving through foster care and kinship assistance. Highlands Maternity Home and Hillcrest Children's Home have provided residential care to children and teens for 75 years.
Julianna's mom, Jennifer, 45, says the family had never heard about COMPACT before Dillon's presentation. After learning more online, Julianna decided to ask her upcoming birthday party guests to bring a donation for COMPACT and Hillcrest. She showed the video testimony of Milton R. Davis, who moved in as the first resident of Hillcrest Children's Home in 1944 at the age of 3, during her party.
"Julianna has always been a very caring and loving little girl," Jennifer says. "She has been very selfless throughout her life, and I know that God has great plans for her."
The girl raised $200 for COMPACT at the small birthday gathering. The video testimony of Davis, who died last year, brought most attendees to tears. With the funds, Julianna sent a letter of encouragement to COMPACT staff.
Lori L. Warning, national Assemblies of God director for Girls Ministries and Children's Discipleship, also donated to COMPACT ministries as a child, in the form of pennies deposited in pink and blue baby bootie banks on her grandmother's piano.
Warning says COMPACT and its ministries, including Hillcrest, represent one of this year's Coins for Kids initiatives. Coins for Kids is the Girls Ministries arm of Boys and Girls Missionary Challenge.
"We want to help girls develop a heart of compassion for others through praying, giving, and going," Warning says. "We pray for our missionaries in the U.S. and around the world, go to our neighborhood, schools, or families, and we give. We have seen girls develop a heart of compassion for others through this."
Warning says Julianna's gift is a wonderful example of what children can do to help serve God through serving others.
"The Great Commission — go into all the world — doesn't start when we turn 18," Warning says. "It starts the moment we accept Christ as our Savior. When kids develop a heart of compassion, there's no stopping them."