A Christian Response to Polyamory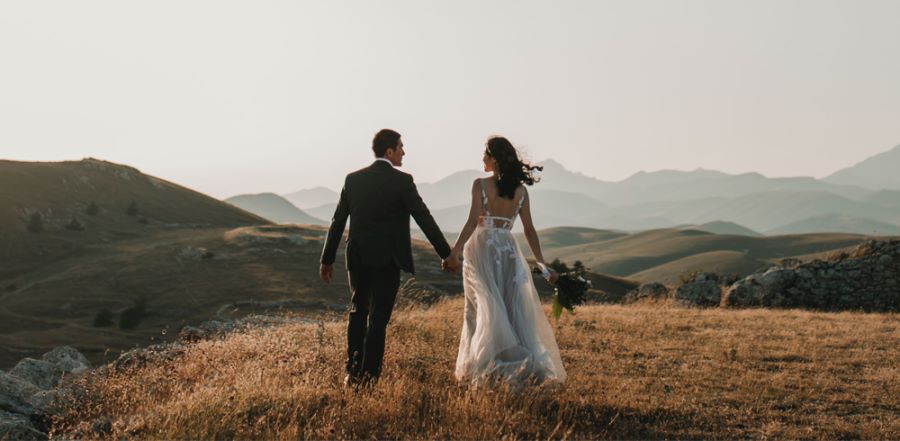 Don't miss any stories. Follow AG News!
Second of two parts
.
Much like the rise of cohabitation, "no fault" divorce, pornography, abortion, and same-sex marriage in the past half century, polyamory is yet another threat to the biblical standard of marriage, which is classified as one man and one woman living in monogamy.
"One of the most striking cultural trends in the United States in the last 50 years is the dismantling of the traditional Judeo-Christian viewpoint of marriage," says author and speaker
Joe M. Dallas
.
"Christians should be at the forefront of this issue if we want to have any hope of turning the tide of social ills," says Katy Faust, founder and director of
Them Before Us
.
Preston Sprinkle, president of the
Center for Faith, Sexuality & Gender
, says pastors in more liberal cities across the U.S. tell him "throuples are showing up at church all the time."
If polyamorous groups start attending church and there is no feedback on why the relationship is wrong, they — and other congregants — may think there is nothing wrong with it, according to Sprinkle, 44.
"Christian leaders should start thinking this through now," says Sprinkle, who with his wife of 19 years, Chris, has four children, ages 11 to 17. "They need to have a thoughtful response as to why this is not God's design."
Dallas concurs that church leaders need to teach God's truth about intimate relationships.
"Just because someone goes to church doesn't mean he or she understands the biblical ethic on sexuality," Dallas says.
Southwestern Assemblies of God University adjunct instructor
Jeff Logue
says the Church should be accessible to everyone, but pastors need to be aware of such fringe lifestyle issues and preach relevant sermons or lead Bible studies about God's view. He notes that such aberrant sexual practices plagued the Early Church in Rome and Corinth.
Christian theology cites Genesis 1:27 and Matthew 19:4 as lynchpin verses delineating the matrimonial bond between one man and one woman.
"The Bible defines marriage as permanent, monogamous, and heterosexual," Dallas says. The National Center for Health Statistics
reported
in April that the percentage of Americans who are married had fallen to the lowest level since the government began tracking the statistic more than 150 years ago. Rising cohabitation rates and lower religious adherence are major factors.
"Scripture is very clear about sexual relationships outside of marriage," says Logue, a credentialed Assemblies of God minister who has been married 24 years to his wife, Tammy, and has two teenage daughters. "A polyamorous relationship is either actively engaging in adultery or fornication."
Dallas says Christians must uphold biblical standards personally — in areas such as viewing pornography, committing adultery, or divorcing — if they expect to set an example to the culture.
"We have to live the truth out ourselves, ensuring that our marriages are monogamous," Dallas says.
Dallas
knows full well
how sexual mores being proclaimed by cultural influencers can sway viewpoints in the church. In his 20s, Dallas — while an evangelical church staff member — engaged in clandestine relationships with men he met in gay bars and committed adultery with a friend's wife. Although the activities wracked him with guilt, he started attending the pro-homosexual Metropolitan Community Church, which taught he didn't need to relinquish his faith or his rebellious sexual behavior. Dallas spent six years as a local leader in the denomination as he also engaged in sexually promiscuous encounters.
"People are not naturally monogamous," says Dallas, now 65. "Passions can take us outside the gospel."
By 1984, Dallas realized his life revolved around a lie and he repented, He and his wife, Renee, have been married for 33 years. Since 1992, they have attended
Newport Mesa Church
, an Assemblies of God congregation in Costa Mesa, California. They have two sons.
Dallas, who is on the board of
ReStory Ministries
, an AG-affiliated ministry equipping local churches on gender identity issues, sees some Christians falling into the same trap of polyamory as he did with homosexuality.
"It's troubling to see professing Christians supporting the goals and practices of the movement," Dallas says. "Some Christians are now saying,
We've prayed about it; we want to add another party to our relationship
."
Sensual cravings can't be self-validating, Dallas says.
"I cannot assume because I have a strong desire it must be God-given," Dallas says. "The old nature that craves what is outside God's will leads to spiritual death."
Dallas agrees that polyamorous people — along with homosexuals, lesbians, bisexual, and transgender individuals — should feel welcome in AG churches. They should be hearing biblical truths about sexuality from the pulpit, he says, and be encouraged to dialogue. He notes that Pauline theology clearly delineates the struggle between flesh and spirit, with the admonition to put off conduct that displeases God.
However, if LGBT attendees want to join a congregation as voting members, Dallas says they need to repent of their unbiblical sexual behavior.
Faust, whose organization works to ensure that children's rights aren't subjugated by adult whims, is the mother of four children, ages 10 to 16.
"All these alternative forms of family hamstring children from God's commandment to honor their mother and father," says Faust, whose husband of 22 years, Ryan, is a pastor.
The Bible cites multiple polygamous relationships — from Abraham, Sarah, and Haggai to Solomon and his 700 wives and 300 concubines. None of them turned out well — or had God's imprimatur.
"Not one of the polyamorous homes in Scripture is characterized by harmony or equity," says Faust, 44. "They're all characterized by bitterness, infighting, and unequal treatment by the mother."
Faust maintains that Christians who advocate for polyamory and other unconventional sexual patterns are on a slippery slope.
"The denial of sexual and marital norms by believers is often adjacent to a rejection of the core tenets of the faith," Faust says. "To arrive at these 'inclusive' and 'affirming' positions, Christians must exalt intoxicants such as emotion over uncompromising Scripture, tradition, and natural law."