A Church Planted on Sustenance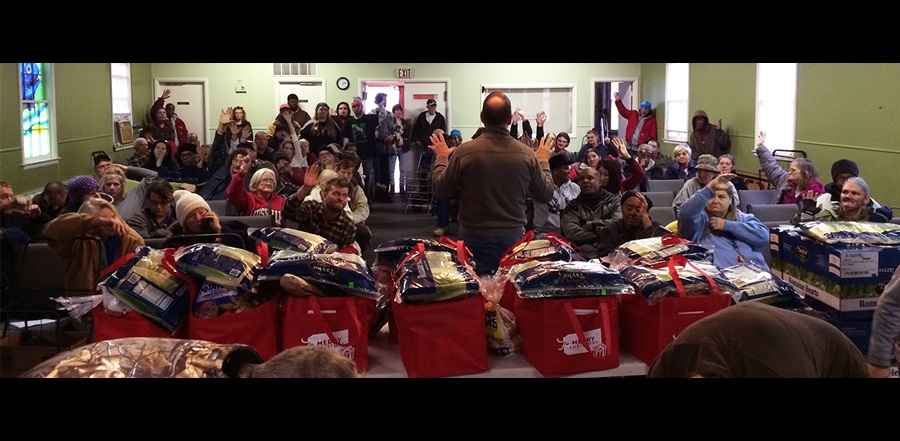 Don't miss any stories. Follow AG News!
Site 61, a church plant from The River in Louisville, Kentucky, recorded 1,010 salvation decisions in 2017.
David J. Heigl has pastored The River (formerly Servant's Heart Church) for 18 years. He started a food pantry four years ago in the Portland area of downtown Louisville, with churchgoers providing food for low-income families. Heigl says God directed him to hold a church service in conjunction with the food pantry ministry as a way to reach more people for Christ.
Each week when the food pantry is open, Heigl talks to recipients, whom he says often bring up past mistakes as a reason for their needs. In conversations he cites Romans 12:2, which talks about renewing the mind.
"We make it about transformation," Heigl says. "Real transformation comes from changed thinking. We are not defined by our past."
When Heigl began holding services during the weekly food pantry ministry, more people began to show up — not just for the food, but to hear about Jesus.
Around 130 families are served each week, and of those 80 percent are new. The church plant, Site 61, officially started in 2016 as a direct result of the food pantry outreach. Services are held every Sunday evening.
Most of the people who accepted Christ as Savior last year through the church initially came to a food pantry service. Heigl and other leaders at The River disciple attendees at Site 61 through weekly services, Bible studies, and outreach opportunities.
Another facet of The River is Women of the Well Ministries (WOW), started three-and-a-half years of ago by Summer Dickerson. In September 2017, The River also opened The Well House, which is a residence in downtown Louisville that helps women escape the sex industry, teaches them life skills, and ultimately points them to Jesus. So far, 25 women have been baptized through the ministry.
The house provides living quarters for up to nine women, who learn life skills such as cooking, sewing, budgeting, job interview training, and career placement assistance. The women stay for a year to 18 months and attend Bible studies and support groups.
"I know how it feels to not have any help," says Dickerson, herself a former sex trafficking victim. "I want to teach women how to have an amazing relationship with God."