A Church for African Immigrants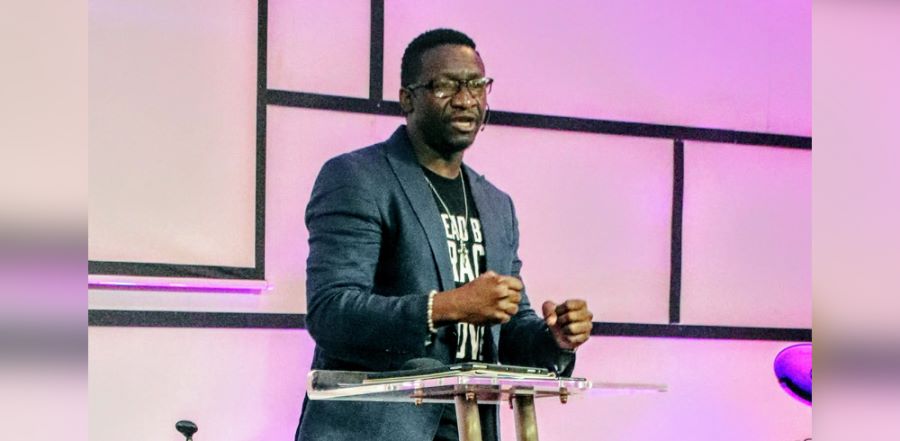 Don't miss any stories. Follow AG News!
In 2007, Samuel Y. Konteh, his wife, Memuna, and their 3-year-old daughter, Lydia, left their native Sierra Leone for America. Konteh and his wife applied for the U.S. Department of State's
Diversity Visa Program
and received the opportunity to immigrate to the United States. Doing so enabled Konteh, now 44, to help his father in ministry.
Konteh's parents, Samuel M. And Esther Konteh, were founding pastors of
R3 Church
(formerly International Christian Fellowship) in Darby, Pennsylvania. In Sierra Leone, the younger Konteh served in youth and worship ministry in his local church and at the district level within the Assemblies of God. He also attended Evangel Bible College in Freetown, Sierra Leone, where he received a theology diploma. His previous ministry experience proved to be an asset in the newly established church pastored by his father. He assumed the role of youth pastor and worship leader upon his arrival in the U.S.
Since 2005, R3 Church has been a refuge for various worshippers in Darby, a western Philadelphia suburb. The borough of 10,700 residents is
more than 80 percent Black
.
"The goal is to be able to have everybody included, if it's possible, but because of where the church is, our demographic is mostly the Black community," says Konteh. "We want to be open to people from different nations and different nationalities."
R3 Church is made up of people from across the African diaspora, with attendees hailing from more than a dozen African nations, the Caribbean, as well as Black Americans. Congregants have jobs as nurses, schoolteachers, social workers, contractors, and entrepreneurs.
In March, Samuel Y. Konteh became lead pastor of R3 Church after his father retired. When the church elders approached the younger Konteh about assuming the pastorate, he felt that the transition of leadership made sense for the church and his family, which now also includes sons Samuel and Joshua.
"During the first 13 years of our ministry at R3 Church, we were able to dig deep and establish ourselves," he says. "Our bedrock is that we want all people to feel welcome."
Adherent Jebeh Johnny says the new pastor is well liked.
"He mingles with everyone and makes everyone feel welcome," says Johnny, 39. An immigrant from Sierra Leone, Johnny first visited R3 church with her older sister in 2017. Johnny, who attended an Assemblies of God church in Sierra Leone, felt relief at finding a church in the U.S. similar to the one she left in Africa.
"It made me feel like I was back home," Johnny says. "It made me want to stay at the church."
Johnny says Konteh and R3 church play a critical role in the faith and spiritual formation of her family. Her 14-year-old daughter, Maso, is highly involved in the worship and youth programs.
"The church is helping my daughter to develop in the Christian faith," says Johnny.
Knoteh says the renaming of the church is in keeping in line with the vision for adherents.
"R3 Church wants people to experience a place that's relevant, refreshing, and where they can experience restoration by the power of God," Konteh says.
Every year, the church hosts the Breaking Free Conference, a youth and young adult conference.
"Jesus wants us to love people, no matter who they are or where they come from," says Konteh.