A Community Helping Hand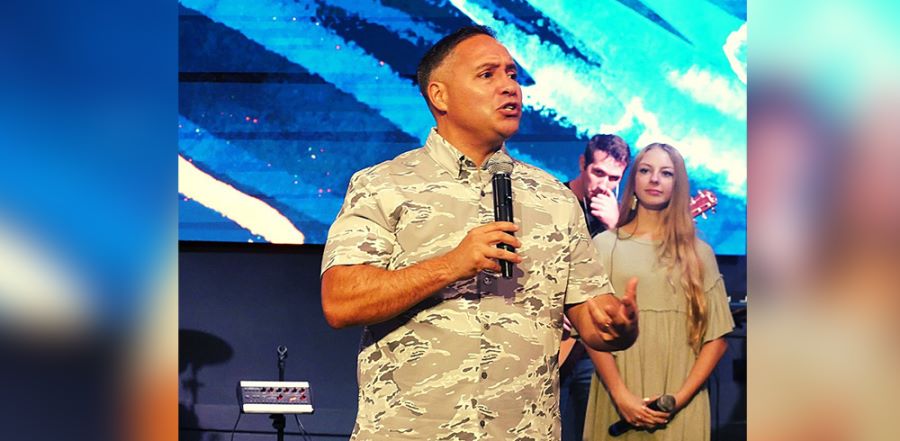 Don't miss any stories. Follow AG News!
When the city of Round Rock in 2014 prepared to launch the first mobile municipal tool lending center in the state, community and neighborhood services director
Joe Brehm
knew he would need to enlist the help of local organizations, including churches, to make the program work.
Under the plan, the city loans — for free — more than 300 tools to local residents to clean up their property: lawn mowers, weed trimmers, rakes, shovels, wheelbarrows, tree-cutting equipment, and so forth.
"We realized many residents — the elderly, disabled, the long-term ill, people who have recently had surgery — have legitimate circumstances why they don't have the physical ability to use tools around a house," says Brehm, 38.
And while the city hauls the tools in a 22-foot-by-8-foot trailer, it cannot legally allow its employees to clean up residential properties. Benito Fresquez, lead pastor of
Freedom Church
in Round Rock, learned of the need, and immediately offered to help.
Fresquez invited Brehm to address the congregation from the church platform at a Sunday morning service. Subsequently, 50 adherents showed up to volunteer their services at the first event.
"It was the start of a revolution in how the city conducts cleanups," Brehm says. "The volunteers have a true heart to serve their neighbors in need by demonstrating the love of Jesus. You can see the visible stress lifting off the shoulders of residents who didn't have the physical ability or financial means to get their yard mowed or haul bulky debris to the curb."
The neighborhood cleanup days are held six times annually, with Brehm coordinating the project as liaison. He says Freedom Church by itself is responsible for about half the efforts.
"We've checked out more tools to church volunteers helping others than to actual residents who own property," Brehm says. "Benito and his crew, they're my big dogs. If I have a big cleanup, they get first crack at it. This program wouldn't be where it is today if I hadn't met Benito Fresquez."
That is just one example of the church's involvement in helping better the city. Freedom Church partners with Williamson County juvenile detention center to provide free Thanksgiving and Christmas dinners and supplies volunteers to help school students in need of one-on-one tutoring. Churchgoers have built gardens and helped with remodeling projects.
Freedom Church has won the annual Round Rock Community Heart Award three times.
Fresquez, a graduate of
Southwestern Assemblies of God University
, planted Freedom Church 13 years ago. Although the majority of attendees are Anglo, Freedom Church represents 32 nationalities. The first 50 adherents came from the apartment where Fresquez and his wife, Jennifer, lived. The couple made breakfast and baked cookies for neighbors, leading several to salvation in Jesus. For the first five years of the church's existence, Fresquez worked bivocationally to make ends meet, holding down jobs such as a security officer and substitute teacher.
"We have a heart to reach the unchurched," says Fresquez, a 45-year-old native of New Mexico. "We have a lot of first-generation Christians."
Freedom Church received
Matching Funds
from the AG's
Church Multiplication Network
to get started. Fresquez now serves as a regular table coach at CMN
Launch Training
.
The church went from meeting in an apartment, to a hotel, to a couple of retail spaces it outgrew. Now it meets in a traditional church building that has undergone a $750,000 renovation paid for in cash. Freedom Church is in the process of building a new sanctuary at the site, the highest point in the growing city of 124,000. Around 500 people go to the church weekly these days.
That's fine with Brehm. One of the most gratifying work projects Freedom Church participated in that he remembers involved assisting a couple who both had been in and out of the hospital for a year. Although others had kept grass cut in the front of the house, weeds in the back yard had grown unfettered, reaching over 5½ feet in height.
Dozens of Freedom Church volunteers showed up at the site early one morning and by noon weed trimmers and lawn mowers had restored the property to normal.
"That would have cost hundreds of dollars to be fixed by professional landscapers," Brehm says. "We continue to rely on Benito."