A Crisis Path to Chaplaincy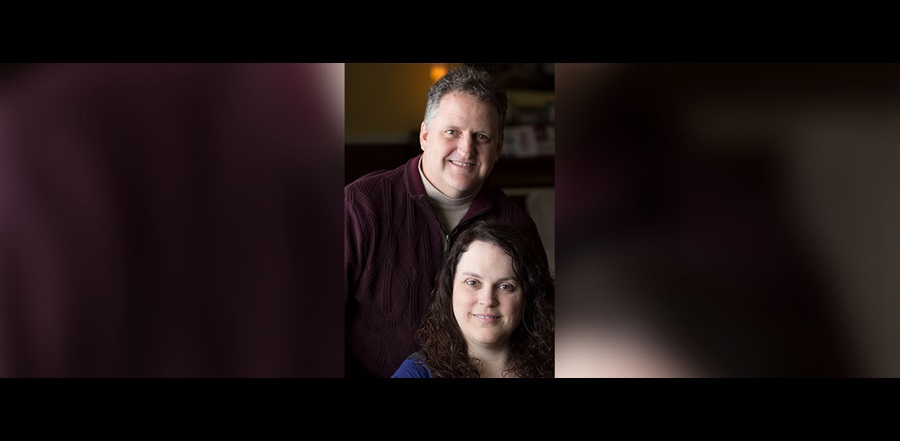 Don't miss any stories. Follow AG News!
Settling into his new role as pastor of Faith Assembly of God in Hertford, North Carolina, in 1993, Duane Keith Campbell faced a crisis that tested his call to ministry.
Waking up suddenly one night from a strange noise coming from the bathroom, Campbell discovered his wife, Julie, on the floor — unresponsive and in a pool of blood. At 23, she suffered a stroke, hitting her head on the bathroom sink. Two weeks earlier, Julie had given birth to Carissa, her second child.
The strain of being a pastor and caring for Julie, the newborn, and their 22-month old daughter, Hannah, overwhelmed Campbell.
"No chaplain or clergy were available to help me walk through the trauma," he says. "I was only 30 and felt abandoned by God and fearful."
Julie slowly regained her lost memory, but severe migraine headaches immobilized her. Then, several months later, God healed her during a worship service. Julie eventually graduated from nursing college and today serves as a clinical nurse specialist.
Campbell continued pastoring until 2002. However, the lack of professional emotional support during his crisis kept stirring him into a new ministry path.
"I never wanted anybody to be alone without knowing God was there to walk with them through a health crisis," he says. "Throughout this time God did a tremendous internal work in me."
The couple returned to their hometown of Cincinnati. Working odd jobs for three years, Campbell wrestled with career options. In 2005, he enrolled in the Clinical Pastoral Education program at The Christ Hospital and joined the health network's chaplaincy department in 2006. He has served as a staff intensive care unit (ICU) chaplain for 12 years. Campbell became an endorsed chaplain with U.S. Missions in 2007 and earned a master's degree in counseling from Xavier University in Cincinnati in 2010.
Initially, Campbell questioned his ability to handle the challenges of a professional chaplain.
"I had to rely on God's constant presence day after day so I could bring comfort to others," he says.
Campbell ministers to patients, their families, and hospital staff who are facing burnout and compassion fatigue. Patient visits range from five to 45 minutes, depending upon life-threatening circumstances.
"Many times, I'm a seed planter," Campbell says. "Hurting people want to talk with a person of faith and just want prayer. Sometimes people in pain and need don't remember what you say, but they remember that you were there."
While addressing a nursing conference in Kentucky, Campbell met a woman who remembered his 10-minute ICU visit with her mother two years earlier.
In another incident, he ministered to a terminally ill patient estranged from his family. He urged the man to reconcile with God first, and then with his relatives. During hospice care the man made his peace with God. At the funeral, Campbell learned that relatives had been praying for their loved one for 20 years.
"My greatest satisfaction is that God encourages me on a daily basis and I can encourage others," Campbell says.
"Chaplain Campbell regularly supports the hospital staff in high stress areas, such as critical care," says Stephen D. Mueller, geriatric medicine section chief for The Christ Hospital Health Network. "There would be a major void in the patient's care plan if we did not have chaplains as part of the interdisciplinary team."