A Good Investment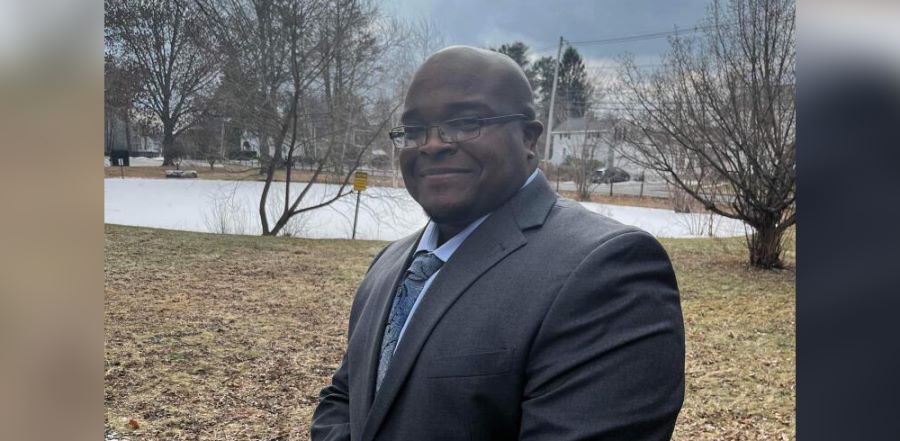 Don't miss any stories. Follow AG News!
Steve J. Kiley, pastor at Evangel Chapel in Clinton, New Jersey, has had a change of heart toward Terrance W. Tyson.
"When I met him, he was lost, and by the time he graduated he could have married my daughter," says Kiley, who also is a mentor at Adult & Teen Challenge New Jersey, of which Tyson is a 2021 graduate.
Tyson, 30, lived with his mother in Camden, New Jersey, until he was 11 years old. Then, because of her struggle with drug addiction, he went to live with his grandparents. They attended a local church, but Tyson says he rebelled as a youth.
"I took to doing things that weren't right and sold drugs in the street," says Tyson. "There were a lot of issues before I started doing drugs." Because of his sense of rejection and loss, he eventually found himself addicted and homeless.
Living couch-to-couch, he ended up at the home of his aunt Dawn Carr in Swedesboro, New Jersey.
"I was tired of that lifestyle and had already overdosed on drugs five times," Tyson remembers. "I knew if I was going to get help, God had to be in it."
Carr said he could stay at her house if he promised to go to church with her the next day.
"I went to the church service and everything the preacher said seemed directed toward me," Tyson says. The sermon compelled him to commit his life to Christ.
Tyson met with the pastor, Wayne Young, the next day. Young said St. Paul Union African Methodist Episcopal Church would pay for Tyson's expenses if he enrolled in Adult & Teen Challenge.
"If it wasn't for people who gave back and people who saw something in me that I didn't see at the time, then I don't know where I would be or if I'd be alive today," says Tyson.
Tyson admits that he initially entered Adult & Teen Challenge only to appease everyone else. But when he learned to submit to authority, circumstances began to change for him.
Although the school forbad smoking, he and a couple of other students in the program had been sneaking cigarettes. After being caught, one of the guys confided to Tyson that if he got kicked out of the program, he had nowhere else to go.
Tyson realized he needed to make better decisions.
"It caused me to replay some of the things I went through with my younger brothers," he says. "Had I chosen to do some things differently, some of them would be doing different things."
One of his brothers is serving a life sentence in prison after being convicted of murder. Tyson says he knows he could have been a more positive influence.
"It was a hard thing for me to finally get rid of that guilt," he says.
After the cigarette incident, Tyson decided to end his involvement with those peers and chose the company of others more serious about their futures.
"Because he was faithful in the small things, God made him the leader over big things," Kiley says. "Terrance became a leader without the title. He was the spiritual barometer for that group of guys."
"The thing I've come to realize is there's no failure in being obedient to God, so I choose to live a life of obedience," Tyson says. "Pastor Kiley saw something in me that I didn't see."
Tyson says Kiley's teaching and discipling him made it clear that God wanted him to pursue a path to help others. Tyson just finished his first year at Northpoint Bible College and Graduate School, the AG institution in Haverhill, Massachusetts. He is majoring in pastoral leadership with a minor in philosophy counseling. He works three jobs to help pay for his tuition and board: in addition to his position as a security guard on campus, he also helps with housekeeping and grounds maintenance.
He hopes to become a middle school counselor where he can reach young people.