A Hand Up After Tragedy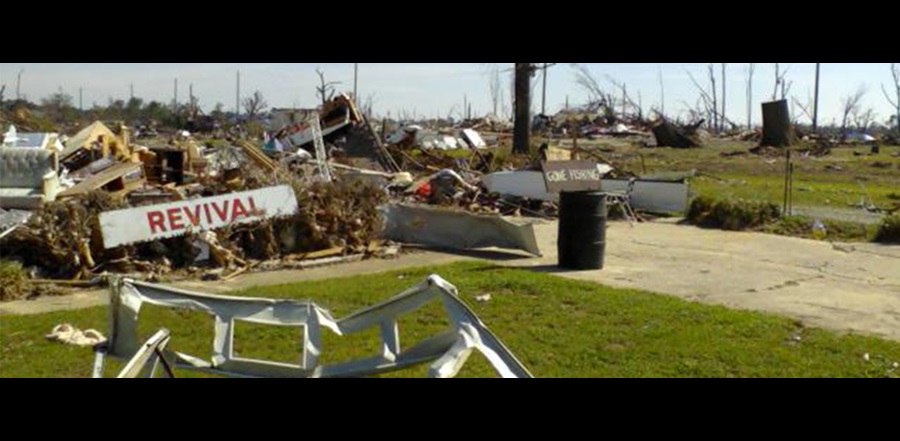 Don't miss any stories. Follow AG News!
"When small churches like ours need help, it is great to have that help available within our own Fellowship," said Richard B. Orrell, senior pastor at Battlefield Assembly of God in Missouri. "What a wonderful testimony."
After back-to-back rounds of heavy rains and catastrophic floods pummeled the Ozarks earlier this year, Orrell and other church leaders didn't know how Battlefield AG would be able to pay the $20,000 bill for water removal and repairs to the newly renovated basement.
Although the church had some emergency funds set aside, and a congregational offering raised another chunk, Battlefield AG — which barely averted a tornado in 2003 — still needed $10,000 to pull off the repairs.
"For a small church like ours, that number can be devastating," Orrell says.
Thankfully, the AG Southern Missouri District informed Orrell about the Fellowship's AG Disaster Relief Fund, available to all AG churches through Benevolence Ministries at the national office in Springfield. The agency assists churches that incur damage from natural or man-made tragedies, including fire, tornado, and flood.
"Although not a substitute for insurance, we understand that churches may need additional help paying their insurance deductibles when they experience damage to their building or property," says Ken R. Tripp, director of AG Benevolence Ministries. "That's where we come in."
Tripp says the AG Disaster Relief program annually serves between six and 10 churches that have sustained property damage and loss due to natural disaster or vandalism. Although around for more than half a century, the ministry largely has operated under the radar.
"We want churches to know that we are here and that we want to help," says Tripp. "As we are able, we want to be a blessing to every church that needs us."
Chapel of Praise in Falmouth, Kentucky, greatly benefited from the financial lifeline. After an electrical fire burned the church to the ground just after Christmas last year, Senior Pastor Kevin W. Clos recalls being unsure if the church would bounce back.
"While we still had our fellowship hall — a separate building a few feet away — we quickly learned that we had a hole in our furnace chamber, making the furnace too dangerous to use," Clos says. Being a church of only 30 regulars, Clos says without Disaster Relief, Chapel of Praise may have been forced to close.
Just a few months earlier, the church switched insurance companies, resulting in a plan with a higher deductible, but also with a higher coverage amount.
"It turned out to be a blessing in disguise," says Clos. "But at the time of the fire, I had no clue how we could cover all of our costs."
After learning about AG Disaster Relief, Chapel of Praise received funds for a new furnace and to help cover their insurance deductible.
"Thanks to AG Disaster Relief, we will be breaking ground on our new building in October," says Clos.
AG Disaster Relief is financed through donations from individuals and churches. The funds have served both low- and high-profile disasters, such as partnering with Convoy of Hope to assist with relief after Hurricane Katrina hit in 2005.
AG Disaster Relief is even more appealing in that the application for funds is straightforward and simple. Pastors complete a two-page application on the Disaster Relief website. Both Orrell and Clos are thankful for the simplicity of the process during such a stressful time.
"Within two weeks of submitting our application, we were holding a check for the remainder of all of our renovation bills," says Orrell. "That gave the congregation hope."
Orrell notes that the program doesn't foster dependency or enable churches to act irresponsibly by not having insurance. Typically, Disaster Relief pays the deductible required by the church's insurance policy so that the congregation gets started on the road to recovery.
In addition to assisting with building and property damage, Tripp says that AG Disaster Relief also will replace any Gospel Publishing House or My Healthy Church curriculum lost or damaged due to tragic, unforeseen events.
"We hope we are able to help churches in their time of need so they are equipped to serve their communities and minister the love of Christ to hurting people," says Tripp.