A Haven for Children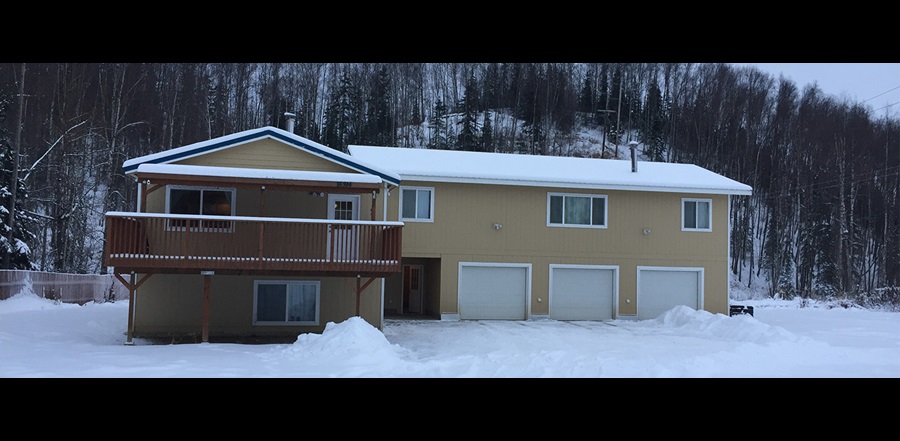 Don't miss any stories. Follow AG News!
An Assemblies of God missionary couple has launched a foster home in Alaska, the state with the nation's highest ratio of children in the foster care system.
In October, Linda Staub, U.S. missionary with Chaplaincy Ministries, and her husband, Brian, opened the Haven House, a seven-bedroom residence in Big Lake, Alaska. Working in partnership with the Alaska Dream Center, the Haven House aims to help families heal together as they work through a time of great difficulty, says Linda Staub, 50.
According to the National Coalition for Child Protection Reform, Alaska had proportionately more children in foster care than any other state in 2015. Children are removed from their families when the situation is neglectful, unsafe, or abusive — forcing them into the foster care system.
The Staubs, who have been married for 29 years, are no strangers to foster care. They have been licensed foster parents in Alaska for 8 years, providing care for more than 20 children. They have adopted one former foster child, 10-year-old Aaron.
"Opening a center like this is a long-awaited dream," Linda Staub says. She says while she and her husband pastored in St. Michael, Alaska, they saw the need for such a ministry. "Our heart — and we believe it is the heart of Jesus as well — is to see the families back together."
The Staubs — who attend Summit Worship Center in Wasilla — have worked over the years with the Office of Children's Services (OCS), helping youngsters to be reunited with their families in America's Last Frontier. Tim Stewart, former OCS director in Nome, supports the couple's endeavor to operate a group home for children.
"The Staubs have served faithfully to protect and provide for abused and neglected children in state custody," says Stewart, who is now a guardian ad litem. "They have also worked tirelessly to help parents learn better ways of protecting and nurturing their children, and to provide a safe living environment."
Staub notes that haven means a safe place.
"We are passionate to see families healed and brought back together," she says. "We feel called to minister by providing a place to heal, learn, and grow."
When children are in the foster care system, OCS often requires the parent or parents to receive some kind of treatment. The Alaska Dream Center has had a successful men's program for the past decade and recently opened a women's center.
"The Haven House is so important," says Pam E. Hodges, a U.S. missionary associate who competed in the Arctic Triathlon in November to raise $10,000 for the project through Boys and Girls Missionary Challenge (BGMC). "It is a loving foster home, and will also bring healing and wholeness to families."
Hodges, who is BGMC's coordinator and children's ministry director for the Alaska Ministry Network, believes Haven House will be a great resource for OCS.
"If the parents are accepted into the Dream Center, we would be able to care for their kids and the family, and the family would have an opportunity to heal together," Staub says. "The children will be able to see their parents participate in activities together and attend church together. This will help them transition back to being a healthy family."
Scott Hoag is pastor of Cornerstone Community Church in Manteca, California, which has supported the Staubs for 10 years.
"We are confident they will have great success in ministering to foster children at Haven House," Hoag says. "The Staubs are patient, loving, and filled with hope — all of what is needed to be effective caretakers and shepherds."