A Heart for the Brokenhearted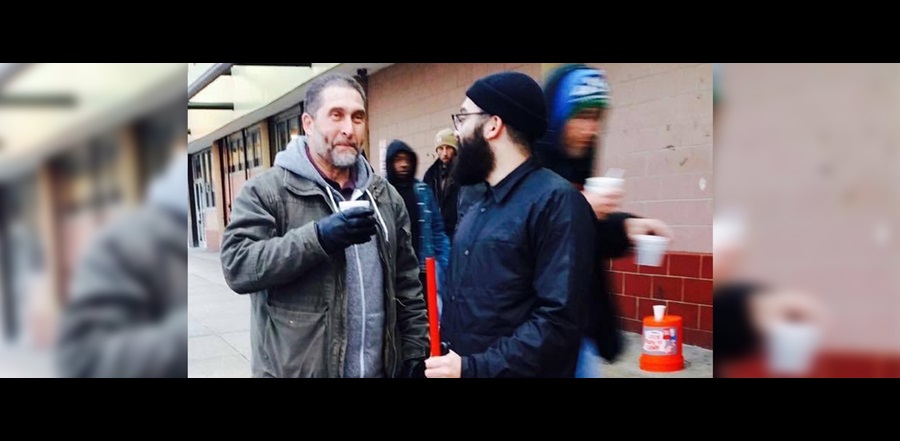 Don't miss any stories. Follow AG News!
People in need respond to Joseph Bordenga, sensing immediately that he is the real deal. The demeanor of the senior pastor of New Beginning Assembly of God
(NBAG) in Paulsboro, New Jersey, shouts unmistakable compassion.
Pedro Diaz remembers Bordenga's regular visits to his jail cell more than 30 years ago in the Salem County Correctional Facility in Woodstown, New Jersey. Arrested 20 times, Diaz was a repeat offender expecting a 15-year sentence for possession of cocaine.
"No words can express my feelings for Pastor Joe, who helped me dedicate my life to the Lord," Diaz says.
After serving only a yearlong sentence, Diaz moved to Miami, where he has helped establish four Spanish-speaking churches.
Bordenga's testimony stirs people facing difficulties. As a teenager, peer pressure led him into smoking and selling marijuana. Chasing a trail of rebellion, he broke a leg playing volleyball. Then, two separate explosions in his home relating to a personal grudge against his family forced them to live with a born-again cousin for several months. She attended the nearby Pennington AG.
While hanging out at his cousin's house, Bordenga noticed a Pentecostal Evangel magazine on a table. Instead of ignoring the issue, he focused on an article about the serious implications of the second coming of Christ. At the time, Bordenga had a belief in God, but not a personal relationship with Him.
Soon after, a man painting the cousin's house told Bordenga about how he prayed for God's protection during the Korean War. The reality of dying and other encounters disturbed Bordenga. Alone one night, he committed his life to Christ kneeling by his bed.
"It was a revelation from the Holy Spirit that I needed God," Bordenga says. "Jesus breaks every chain, but I had to learn the hard way."
Mentored by mature Christians and growing spiritually, Bordenga enrolled at the University of Valley Forge in Phoenixville, Pennsylvania in 1980 right after his wedding to Marie Rose and subsequent honeymoon. "I knew God had placed a calling on my life to be a pastor," he says.
He joined a prison ministry at Valley Forge and has continued carrying the fervor God gave him for the incarcerated. NBAG conducts a weekly Bible study at Salem Correctional. The church also ministers to inmate families. A mother whose son is in jail began attending NBAG recently.
Ever since Bordenga started NBAG in 1986 he has stressed compassion outreaches. Tabitha's Ministry provides food and clothing to needy neighbors from tables set up outside the church. Stacey Grover, who serves the ministry giving out food, typifies NBAG's caring personality.
"Our church is an extended family where we help one another," Grover says.
NBAG also serves in conjunction with Faces of Change, a street outreach of Calvary AG in Pennsauken, New Jersey, to the blighted, high-crime areas of adjacent Camden. Bordenga and church members minister to the homeless and drug addicts.
"We have seen many miracles with men and women taken off the streets and fed into Teen Challenge," Bordenga says.
Bordenga places a high value on every person of the 100-member congregation.
"Many times the results don't show up right away, but if I can touch only one person, it's not a failure," he says. "Jesus commands us to rescue the lost sheep."