A Helping Church Planting Hand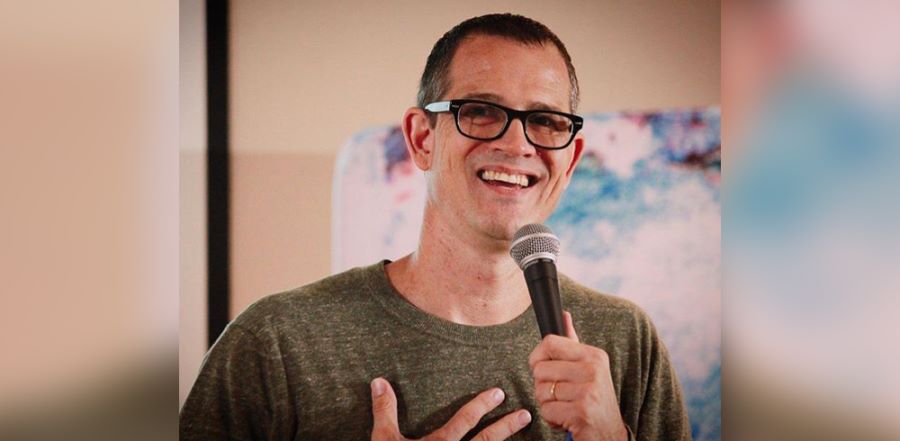 Don't miss any stories. Follow AG News!
Three months before the launch date of Redemption Church in Beaumont, Texas, pastor Byron Tye Ellis had not secured a meeting space, had no worship leader, and did not have a leadership team. Discouraged and ready to quit, he reached out to Kendall K. Reavis, South Texas Assemblies of God Church Multiplication Network (CMN) representative.
"Kendall is the reason I didn't give up," says Ellis, 36. "His job is to help foster the call that God has placed inside the hearts of people."
After serving as an AG world missionary in the Netherlands and Spain, Reavis, 52, returned to the States in 2011, and approached South Texas District Superintendent Tim R. Barker as to where he could best serve.
Because Reavis had experience planting churches in Europe, Barker asked him to switch to U.S. Missions and become the director of the South Texas church planting initiative. Reavis is working with Church Mobilization.
Barker, 59, says Reavis impressed him because he promised to befriend every church planter and to use every available resource to encourage them. The South Texas Houston Section, recognizing the experience and giftings Reavis possessed, elected him to serve on the sectional presbytery committee.
As CMN representative, Reavis helps existing churches launch new campuses to serve other communities, plus aids people planting new ministries. He reaches out to potential leaders and helps them walk through a discovery and identification process by discussing what group or community they feel led to serve. Once that is decided, he helps them build a network and team of support.
Parent-affiliated church launches eliminate some initial obstacles. A parent-affiliated church is launched when an existing church births a new congregation. Other church plants are "orphans" and must find "foster parent" churches to help support them. Under this system, it is not necessary for the new church to have its own board of directors or constitution.
Reavis says to head off confusion and frustration, he advises the parent church and the planted congregation to create a document of agreement that outlines assumptions and expectations.
When a parent church is not an option, a stand-alone plant is initiated. In this case, Reavis helps the new pastor form a team.
"A prayer group is a good place to start," says Reavis. "I tell pastors to email everyone they know and tell them what's in their heart to see who will come alongside them. Some may give financial support and others may join the launch team."
National Church Multiplication Network Director Jeffery S. Portmann says that since 2008, a total of 4,461 AG churches have been planted across the United States. Portmann says the mission of the CMN mirrors that of General Superintendent Doug Clay "to see a healthy church in every community that's marked by spiritual and numerical growth."
Reavis helps accomplish this goal by partnering with Portmann in facilitating regional events, such as CMN Launch Trainings.
"We don't teach models; we teach principles," says Portmann, 51. "It's principles that aren't just leadership, but they're spiritual principles. The goal is to make disciples of Jesus."
Reavis says the greatest challenge and the most important piece of the puzzle is the individual who senses God is leading him or her to pioneer.
"Planters must know they are called to a place and be willing to stay there through difficulties," Reavis says.
Ellis is appreciative that Reavis assisted him.
"He's one of those people who makes you feel like you're the only person in the room when he talks to you," Ellis says. "He makes you feel like you can do anything. It's a rare gift."