A Hometown Heart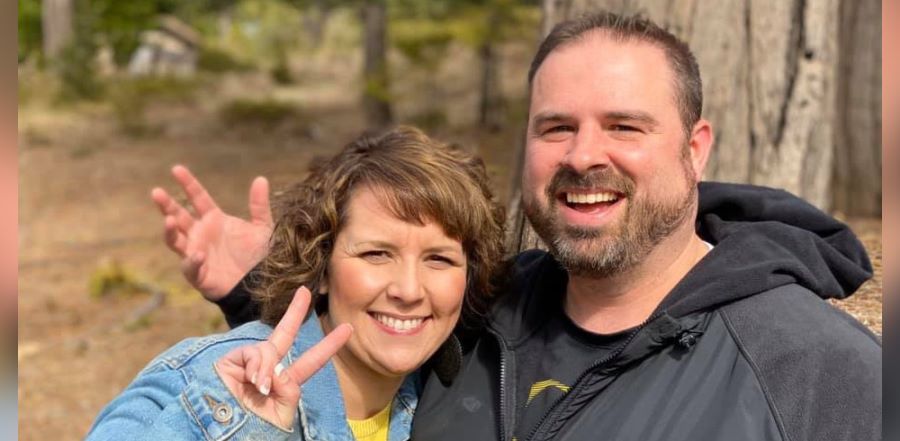 Don't miss any stories. Follow AG News!
Trevor and Sarah Means had worked together at New Life Church in Springfield, Oregon, a suburb of Eugene, in a number of different ministries, including young adults, youth, and outreach events. Trevor also served a year as an associate pastor at Jasper Assembly, also in Springfield.

But their hearts kept returning to the needs of their hometown of Eugene, one of the least-churched areas in the country, with a mere 4 percent of residents attending services. They envisioned reaching the unchurched, and after discussion and prayer, decided to plant a congregation.

In 2017, they reached out to U.S. missionary Steve Kramer, who at the time served as Chi Alpha Campus Ministries director at the University of Oregon in Eugene. Kramer had experience planting churches as an AG world missionary in the Netherlands.
Kramer knew the couple would need guidance and the oversight of a parent church, so he connected them with Oregon Ministry Network church planting director Joe G. Pearson, who also pastors Praise Church of Monmouth. Pearson began mentoring the couple and discussed the possibility of pioneering a congregation in a parent-affiliated relationship.
The married pair didn't know Praise Church wanted to plant a church in Eugene, a city dear to Pearson's heart. Pearson had been a student at the University of Oregon and, even though he had been raised in a strong Christian home, he says he was "running from his calling" — until he met a Christian there who encouraged him. After one meeting with Trevor and Sarah, Pearson knew they would fit Eugene.
"One of the characteristics of a successful church planter is they have to be a bit of a maverick," says Pearson. "They're going to plant a church whether anybody helps them or not. That's Trevor and Sarah."
With the parent-affiliated relationship in place, Trevor and Sarah officially began making connections in the community. By August 2017, they had six people ready to plant with them. They, along with their team, attended a Church Multiplication Network Launch training event.
"It really confirmed for us a lot of what we were doing," says Sarah, 40. "And it was great to have the team all together and getting clarity on our church DNA and our vision."
In January 2018, Praise Community Church (PCC), launched, meeting in Roosevelt Middle School, not far from the University of Oregon campus. "We have an unchurchy feel to us, which is exactly what we want," says Trevor, 41.
Though they are first-time church planters, they know the hardship that comes with the territory — and it doesn't scare them. They're no stranger to trouble. Sarah has struggled with major urologic health issues her entire life, and after they wed in 2000, she learned she shouldn't get pregnant.
A surprise pregnancy with their son, Isaac, did indeed nearly kill her several times. But they both look at their hardships as opportunities to connect with others who are struggling, but don't have the foundation of Christ.
"I've been able to point to Jesus as my strength through all of that," says Sarah. "Because this is our hometown and these are our people, they know what we've gone through and can see how God has shown up in our lives in real ways. If God can show up for us, He can show up for them."
The couple have taken that mindset and applied it to the church plant, in which PCC intentionally goes into the community, Trevor says. That best happens when once every month, the church lets out early for Serving Sunday, in which attendees participate in various community outreach events, such as Socks and Snacks, which encourages adherents to donate those needed items, with the church distributing them to organizations that work with the homeless.
Their tenacity to share the gospel in Eugene is paying off. In just two years, Praise Community has grown from 17 that launch Sunday to 90 multigenerational attendees, most of whom are new Christians. The couple already have identified leaders who they're training to ultimately "start churches in more schools," according to Trevor.