A Mandate to Help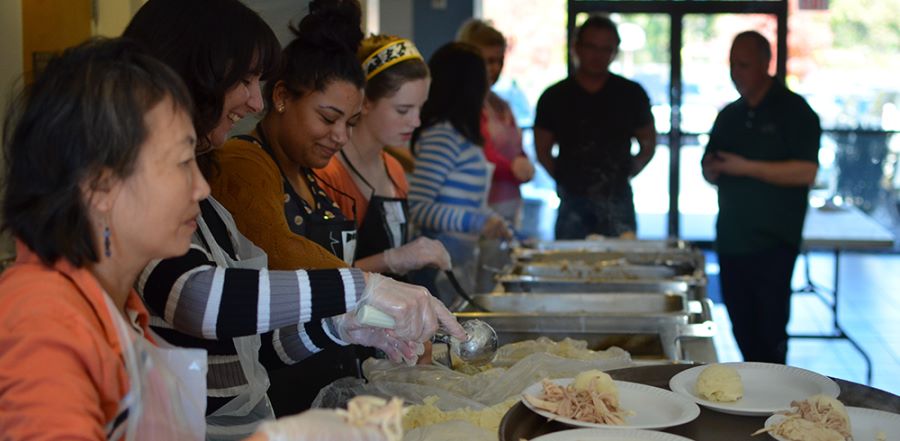 Don't miss any stories. Follow AG News!
Despite growing up in an economically disadvantaged home, Roland Coon learned early on the importance of caring for the poor and needy. His parents modeled this practice by frequently opening their home to the less fortunate and giving away food, clothing, and other necessities.
Coon says such practices birthed caring and giving in him. It also has become the DNA of Calvary Church in Dover, Delaware, where Coon is lead pastor.
Coon, who is also sectional presbyter for the PennDel Ministry Network, came to the capital city in 1979.
Upon his arrival, Coon says he noticed the great needs of the city, which is home to Dover Air Force Base and has a poverty rate of 19 percent.
Soon after casting his vision to reach the broken, disadvantaged, and needy people of the area to the multiethnic congregation, those in the church organized a Thanksgiving dinner that fed 33 people.
Now, 28 years later, 1,500 are served at the annual outreach and around 600 families receive help with rent, fuel, electric, propane, home repairs, and baby items.
Attendance has swelled from 60 to 2,400 during Coon's tenure.
To meet the growing needs, Coon and Calvary have partnered with 50 community agencies and established an onsite food pickup center at the church.
Every Tuesday and Thursday, the foyer is reserved for community residents to sign up to receive food on Friday. The food bank, named 2014 Food Pantry of the Year by Food Bank of Delaware, serves over 14,000 people annually.
"There's so much in our community that needs to be done," says benevolence director Margaret Young. "We listen to the community and try to be sensitive to needs."
Young is a proponent of self-sufficiency. She says help often comes in the form of equipping people to care for themselves. Although many have the desire, they simply don't know how to go about it, she says.
In response, classes are offered at the church on budgeting, first-time home buying, nutrition, life skills, how to get and dress for a job, and discipleship.
Caring extends to the congregation as well.
Coon places around 1,800 phone calls a year to congregants on their birthday. He also has $20 in his wallet at all times to help those in need and encourages his congregation to do the same.
"We have elected to be a visionary, active church," Coon says.
As a result, congregants often step up and meet needs on their own as they arise.
Over the years, Coon has altered his ministry style to better accommodate the needs of the city; however, he says any improvements or changes within the facility or in ministry always include the agenda of the poor and desperate.
"Caring for the poor and needy was an absolute mandate," he says. "We have to do it."