A Most Unusual Merger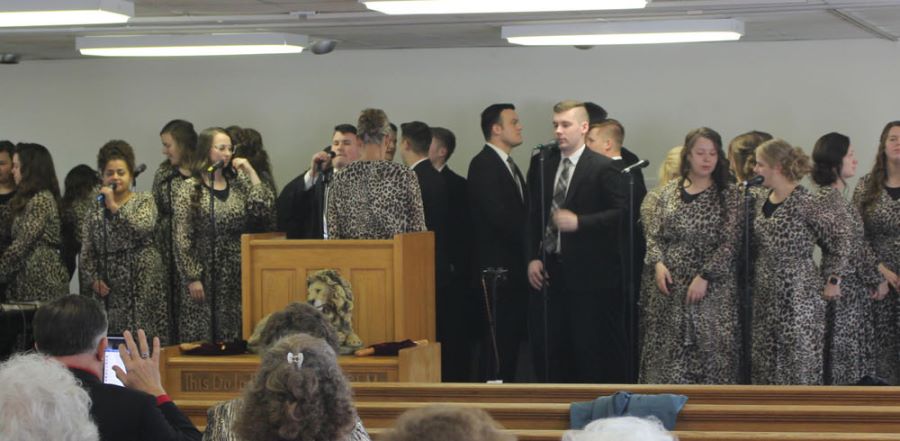 Don't miss any stories. Follow AG News!
Despite a temporary interruption in worship services just three months after moving into a new building, adherents of
Friendship Assembly of God
in suburban St. Louis are looking forward to the future after a most unusual merger with the former occupants.
Down to only 10 people — including its now-retired pastor — Southside General Baptist Church voted last year to sell its longtime home in Lemay. Then, despite various doctrinal differences, the Baptists decided to stay.
A series of miracles unfolded over a five-year span, according to Friendship AG pastor
Arlie L. Singleton
, 50.
The AG church had been meeting in a building with a 325-seat sanctuary, but over the years Sunday attendance had dwindled to around 90. The African immigrant congregation that purchased Friendship's existing building in January 2019 agreed to allow the congregation to temporarily continue meeting there.
Later that year, Singleton learned about Southside's desire to sell, before the property had even been advertised.
The offer brought to culmination a statement Singleton's late wife, Treva, made before cancer claimed her life last year: "God has this under control." Her proclamation followed a three-year-long struggle to convince members to sell Friendship's former building. During that period, a water main break in the basement caused such extensive damage it took seven months to repair.
"She was a bedrock of faith, her confidence was unmovable," says Singleton of his spouse of 22 years. "Her death rocked my world. In some ways, I felt like I was in the crucible of fire. Then the Lord did something."
Southside trustee Inez L. Woods, 76, heard about the church's plight. She contacted Singleton to see if Friendship AG would be interested in purchasing Southside's building, which seats about 125. That led to a meeting between the two congregations.
Singleton says the hearts of members of the two congregations quickly knit together. Not only did Southside sell at a modest price, the church reduced the cost by $25,000 to allow for upgrades needed for a city occupancy permit. That cushion allowed Friendship to follow through with its prior promise to make needed renovations to its old building.
Before Southside's pastor retired, the two churches held joint worship services. Since then, Singleton has enlisted Southside volunteers to continue cleaning the church, run the sound system, and play guitar during worship.
The congregations embarked on a smooth path prior to the coronavirus forcing Friendship to use Facebook Live for sermons in mid-March. The new space has a dramatically different feel.
"The first advantage is the most obvious," Singleton says. "When you walk into the building, it doesn't have the psychological impact of a small congregation in a large building."
A lifelong General Baptist, Woods had been a Southside member since 2014. Despite differing theological beliefs, the retired church secretary says she decided to stay after talking it over with Singleton.
"These people were so warm," Woods says. "Although our doctrine is different, we worship the same God and many of our beliefs are the same."
While waiting for in-person services to resume, the pastor turned his attention to other issues, such as resuming bus ministry and resolving logistics of holding youth activities in a smaller building.