A New Generation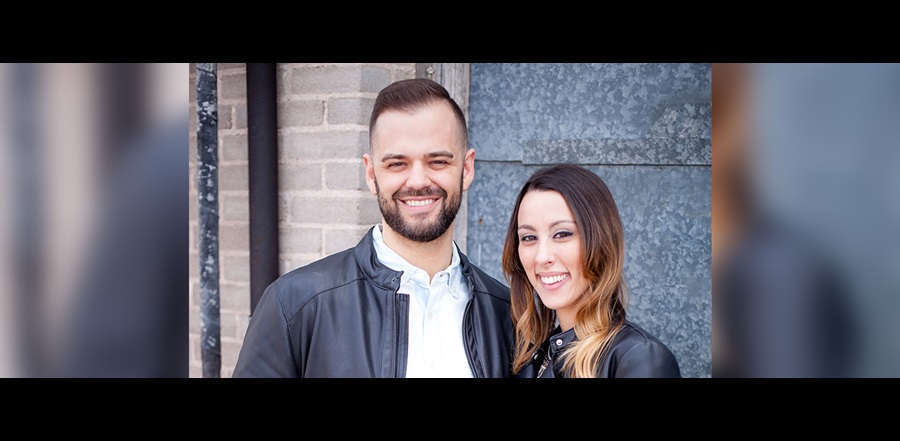 Don't miss any stories. Follow AG News!
Growing up as an Assemblies of God pastor's kid, it isn't surprising that Ryan R. Visconti, 33, is now pastoring Generation Church in Mesa, Arizona — listed among Outreach magazine's 100 fastest-growing churches in the nation the past two years. But it wasn't a totally seamless transition.
In college, Visconti drifted from the Lord, joined the Army, and married briefly. After his divorce, Visconti deployed to Iraq as a captain cavalry officer. Although depressed and contemplating suicide, he felt prompted to read the first chapter of the Gospel of John.
"I had a supernatural experience and was refilled with the Holy Spirit," Visconti says. "I had this overwhelming sense of God's love. A lifetime of 'preacher's kid' head knowledge finally transferred to my heart."
For the remainder of his deployment, Visconti healed emotionally and grew in his relationship with God. As his four-year enlistment came to a close, he thought about going to law school. But God had other plans.
"The Holy Spirit spoke to me and I realized God was calling me to ministry," Visconti says.
Out of the military, Visconti began working on a master's degree in theological studies. After graduation, Visconti joined the staff where his father, Randy, pastored, Celebration Church in Mesa. The number of young families attending had declined, and through a season of prayer and coaching, the staff took steps to maximize limited resources and shift the focus of the church to the Sunday morning service.
"That's where you're most likely to reach someone," Ryan Visconti says. The church also cut some ministries.
"They were diluting our focus, which was Sunday mornings," Visconti says. "We started doing small groups instead, and when we did, the church started to grow."
The staff also started conducting Sunday services with the assumption that the audience included non-Christians.
"Our people became more evangelistic as they became more mindful of the lost," Visconti says.
In 2014, the church relaunched as Generation Church co-pastored by Ryan and Randy Visconti. The church averaged 500 adherents and added 288 more by 2015 — a 40 percent increase.
In 2015, Visconti became lead pastor. Generation has continued to grow since, and although auxiliary ministries have been added back, the focus remains simple: Sunday worship, small groups, and kid's ministries. The latter is led by Visconti's wife, Amy, 31, who is also the director of kid's ministry for the AG Arizona Ministry Network.
Stephen L. Harris, AG Arizona Ministry Network superintendent, says Ryan and Amy's fresh leadership style yielded immediate results.
"They began to attract young families who were drawn to Generation Church," Harris says "Ryan and Amy are great young leaders and have a big vision to reach their communities."
This year, Amy's father, Paul D. Lavino, merged the congregation he pastored with Generation Church. It now has a second campus with 350 adherents. Additionally, since the spring, the Mesa campus has grown by 350, bringing total average attendance to 1,800 per week. Lavino is administrative pastor while Randy Visconti is assistant pastor.
"One of our leadership values is 'show our passion'," says Ryan Visconti. "Our church is Spirit-filled, and people sense that when they come in."