A Pioneer in Ministering to Inmate Families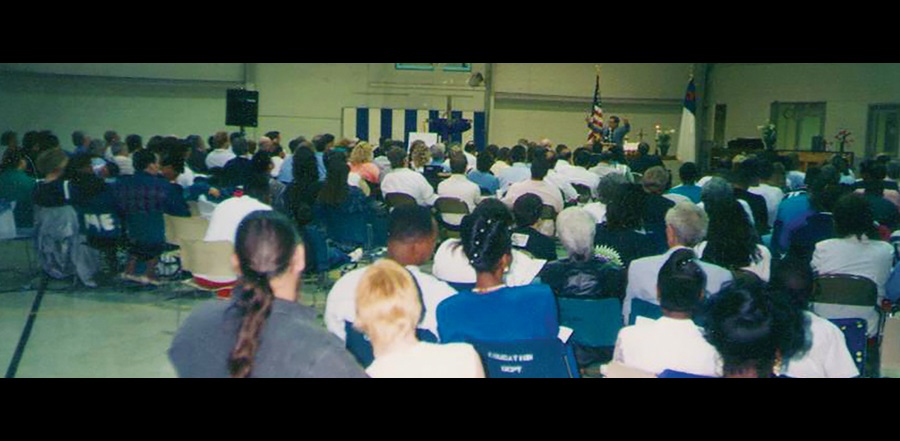 Don't miss any stories. Follow AG News!
Manford "Mannie" R. Craig sensed a calling to become a missionary at age 16. He figured that meant service in a foreign country, because that's the only kind of missionary he heard about in the 1950s at Assemblies of God church services, prayer gatherings, and camp meetings.
In Springfield, Missouri, in the mid-1960s, Craig graduated with a bachelor's degree in theology from Central Bible College and a master's degree in theology from Central Bible College Seminary. Craig began the customary route to missionary service at the time: serving for five years as a pastor. During that era, in addition to being blessed with six children in nine years, Craig and his wife, Jeannie, provided a temporary shelter home for children from troubled backgrounds.
At the age of 30, Craig in 1971 became the first AG U.S. Missions chaplain in the federal prison system.
Craig came to the U.S. penitentiary at Leavenworth, Kansas, in 1973. The following year, he became the supervising chaplain, and began training interns for the chaplaincy. In addition to these duties, Craig was appointed the federal north-central regional chaplain and served both positions from 1980-89. From 1990-97, Craig served as the full-time chaplain at the Leavenworth honor camp and administrator of the ever-enlarging Hallmark Cards project. Even though he officially retired in 1997, the Craigs still live in Leavenworth, and for decades they conducted Christmas Eve services at the camp.
Jeannie always ministered side by side with her husband, helping with Sunday morning services at the camp, conducting choirs, and teaching a children's sermon.
Herbie Harris, now chaplain at El Dorado Correctional Facility in Kansas, remembers being impacted by the Craigs.
"A lot of inmates don't have good role models," says Harris, who served four years as an inmate at Leavenworth and was Craig's ministry clerk. "Mannie Craig was instrumental in shaping my thoughts and attitudes to one day become a chaplain."
"Mannie Craig taught me how to develop a relationship with an inmate so the inmate could trust me as his pastor," says U.S. Missions Chaplaincy Ministries Senior Director Manuel A. Cordero. "He taught me how I could be the only friend an inmate might have in prison, without compromising myself."
Craig had a compassionate quality of treating inmates as he would treat anyone else. He sensed their frustration being separated from their families.
"I don't know the hell they have been through," he says.
Before anyone else in rehabilitation circles thought of it, Craig devised ways to try to keep families close, even though prison walls separated them physically. For instance, he organized monthly marriage seminars in which wives were allowed to come to the camp.
"Wives and kids do time when the inmate does time," Craig says.
In 1973, Craig went to Hallmark Cards in Kansas City, Missouri, 25 miles southwest of Leavenworth, to ask for donations of greeting cards that prisoners could send to loved ones as a way of nurturing family relationships. Hallmark agreed to donate new cards — not discontinued or damaged stock — for various occasions including Christmas, Mother's Day, and Valentine's Day. The project kept growing through the generosity of Hallmark, spreading to 700 federal, state, county, and city institutions. Craig managed to oversee it for 24 years, in addition to his other duties. At its peak, prisoners mailed 7 million cards worth up to $60 million annually.
In 1981, the Bureau of Prisons hired Craig as a regional chaplain for nine states. His influence spread along with opportunities to mentor younger chaplains. In 1991, Craig further facilitated strengthening familial bonds of the incarcerated by developing a flower project at the Leavenworth camp. Inmates with sufficient funds could make arrangements with Teleflora to pay for delivery of flowers to wives.
During his career, Craig conducted various other outside-the-box ministries that illustrated the acceptance and respect that inmates had for him as chaplain. He took low-risk inmates on projects to build Habitat for Humanity houses. He helped defuse a riot by being a peacemaker between prison officials and inmates. Native Americans invited him to share in their sweat lodge ceremonies. Rabbis invited him to participate in Jewish religious observances. He saw it as part of what the apostle Paul wrote in 1 Corinthians 9:22: "l have become all things to all men so that by all possible means I might save some."
"I had a firm assurance that the only thing to change lives is the power of Christ," Craig says. "The inmates trusted me with their lives. Sometimes it took years, but many inmates committed their lives to Jesus."
The Craigs keep in touch with many former inmates and all are welcome to their residence for an annual "homecoming."
At 76, Craig continues to serve as a field representative as needed for AG Chaplaincy Ministries.