A Pivotal Cross-Country Move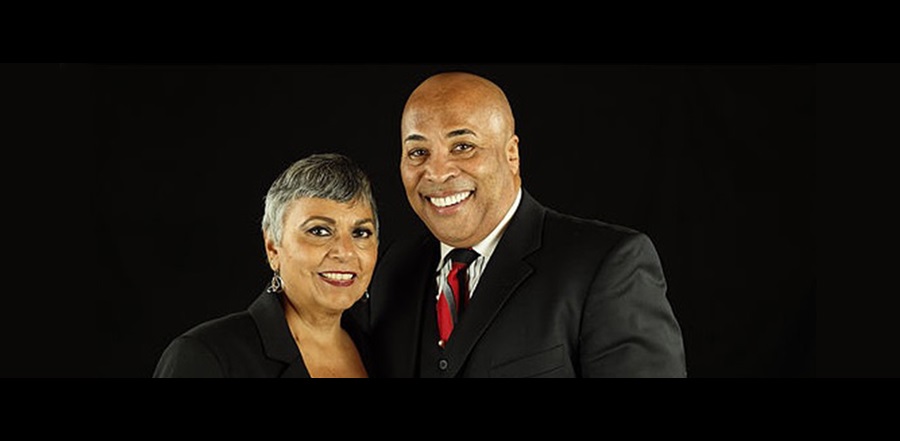 Don't miss any stories. Follow AG News!
Following the deaths of his brother and father in separate drownings, teenager John A. Withers convinced his mother to turn over her life savings to him and a surviving brother so they could begin anew after a cross-country relocation.
The family, including John's five siblings, lived in North Carolina in the late 1960s, in an era when African-Americans still felt the sting of de facto segregation. John had to ride 20 miles to the nearest black school, even though white students learned in a facility just three miles from his home. Although government-mandated school desegregation occurred in 1969, educational assimilation didn't necessarily change hearts in the community.
"People would sic their dogs on us," remembers Withers, now 60. "We learned how to run real fast."
But Withers says racial prejudice never sparked a fury in him as it did some of his counterparts because of lessons his father, Andrew, taught him.
"My dad taught that every person carries an element of racism," Withers says. "He said not to see all people of a certain race as bad just because of the actions of a few."
Yet Andrew died when John was 18. John found his father floating near the edge of the water at his favorite fishing spot. Although no autopsy was performed, most people concluded that Andrew, 50, had suffered a massive heart attack.
A similar tragedy happened when John was 14. His brother Jerry, then 15, accepted a dare wager from another kid that he would give Jerry his .38-caliber pistol if Jerry swam across a neighbor's pond. A sinkhole swallowed Jerry halfway across; the pond had to be dredged to recover his body.
The second tragedy in 1975 of his father's drowning prompted John and his brother David to leave the area. Their mother, Minnie Sue, gave each of them $900 — all the savings she had — to move to California to find new hope. The decision altered the trajectory of John's life. He and David, who is two years older, moved in with an aunt in East Palo Alto, California, with a promise to send for the rest of the family once they got established. They indeed made down payment on a house six months later.
John found a good-paying job, but he also enjoyed partying. At a nightclub one night he met Rosemary, a young Christian struggling with her faith. Rosemary later invited him to a youth rally, where John accepted Jesus as his Savior. John and Rosemary — who have been married 37 years — started attending San Francisco Community Assembly of God together. While working as an electrician, Withers served as a Sunday School teacher and deacon at the church.
At the age of 38, Withers decided to enroll in college, in part to better serve the church. Over the next 12 years, he obtained a bachelor's degree in English literature from San Francisco State University, a master's in theology from Fuller Theological Seminary, and another master's in clinical psychology from Santa Clara University. During that stretch, Senior Pastor Jay A. Herndon invited Withers to be associate pastor at Three Cities AG (now Limitless Church) in Burlingame, California. Withers left a high-paying job as full-time superintendent of Santa Clara County.
"I don't think John ever has a bad day," says Herndon, now secretary-treasurer for the AG Northern California-Nevada District. "He's always joyful and encouraging."
After a decade at Three Cities, Withers in 2004 accepted the pastorate of New Hope Community Church in South San Francisco. The city of 67,000 is home for myriad industries, including various biotech companies.
The church, like the neighborhood, is a melting pot of ethnicities, with Hispanics, Filipinos, Indians, and African-Americans attending.
"It's a vibrant, healthy congregation," says Herndon, 58. "And it's the most diverse congregation you've ever seen. John is a solid and dependable guy."
Withers also conducts marriage and family counseling. He and Rosemary, who is Latina, have two adult daughters, Angelica and Ashley, who obtained master's degrees at much younger ages than their father.