A Providential Calling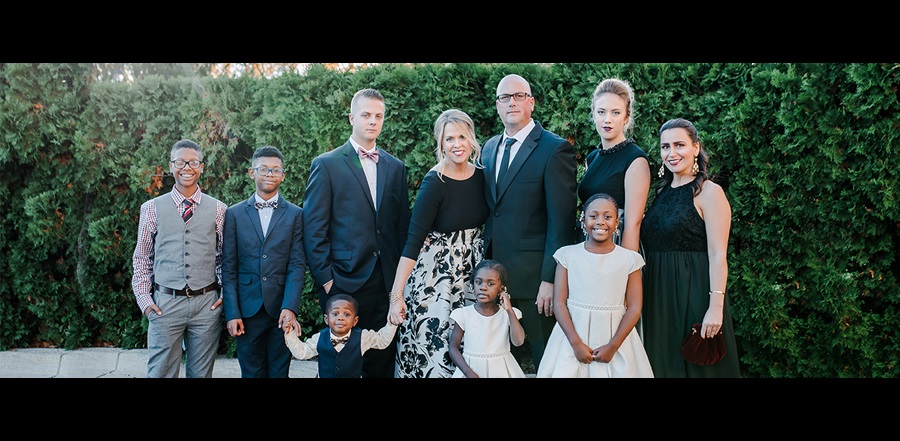 Don't miss any stories. Follow AG News!
Maggie Dunn was a licensed therapist in southeast Michigan in 2001, working in the juvenile justice system with difficult, hard-core offenders when she began to understand more clearly a vision she and her husband, Jason, had received.

Dunn was raised as the second of 14 children in Oakland Township, Michigan. Her parents, Jim and Michele Smither, were passionate about making faith real in the lives of their children — eight of them adopted. Because of her parents' example, Dunn knew as a teenager that she wanted to make an impact in the lives of others.
After the Dunns wed in 1995, they spent 18 years in pastoral ministry, first as children's and youth pastors in Troy Assembly of God in Michigan, and later as lead pastors at The Well in Mt. Clemens.
The couple raised two biological children, Nathanyel and Grace, now 19 and 18. The couple also became foster parents, and adopted six of those foster children: Jessica, now 27, Grant, 15, Christian,14, Dominique, 10, Layla, 4, and Myles, 3.
The Dunns witnessed the plight of unwanted youth in the foster care system. Jason, a licensed Assemblies of God minister, and Maggie both sensed a mission to kids who flailed, suffered, and sometimes even died in Michigan's foster care system. As Maggie worked as a therapist in the system, the couple understood their calling more clearly.
"The Lord is not here to give us assignments that make sense," she says. "What are a few sleepless nights in light of the destinies of these kids?"
Even though raising eight children sounds daunting to most people, Maggie and Jason, who have been married 22 years, felt called to do more.
In 2012, the Dunns quit their career jobs, and stepped out in faith to establish House of Providence, a residential foster care facility, to fulfill the vision God had given them when they started working with the foster care system.
As God continued to direct them, miracles began.
Jason, now 44, and Maggie, 43, received a call from the director of Life Challenge Ministries. The Adult & Teen Challenge affiliate offered the gift of a sprawling but ramshackle campus in Detroit, with a bank account of $10,000 included. Over the next eight months, renovations took place and unsolicited large financial gifts poured in.
"God wasn't providing for us," Maggie says. "He was responding to the prayers of those abandoned children who cried themselves to sleep every night."
House of Providence began accepting girls ages 11-17 who had suffered physical and sexual abuse. The girls sometimes had been trafficked by parents looking for a drug fix. Dunn maintained a low staff to resident ratio, and immediately established 24-hour on-site therapeutic services. Girls who come to House of Providence learn that God cares about them, yearns for them to be whole, and that they have worth in His sight.
In 2015, at the Assemblies of God General Council in Orlando, Florida, Dunn received recognition from Her Green Room for her work with foster children.
Mary Beth Bradshaw, leader of Church Multiplication Network Wives, nominated Dunn for the honor.
"The Dunns expanded their own family by adoption, bringing life, hope, and a future for these kids who were written off by society," Bradshaw says. "They not only love those kids, but are also teaching them life skills, emotional stability, and how to be a family."
In 2016, House of Providence miraculously purchased 118 acres in a bucolic setting in Oxford, Michigan, a suburb northwest of the Motor City. The ministry is in the process of getting settled in its new location. In June, House of Providence commemorated 50 girls who have been removed from the foster care system and placed into permanent families.
What society offers foster care children isn't working, Dunn maintains.
"Children who age out of the system at 18 without being adopted are given a stipend and sent on their way," she says. "But the Lord has given us a model to rescue children that is working."
Spiritual growth and emotional healing are emphasized at House of Providence. Children experience safety, stability, a high-quality individualized education, and future-focused mentoring in a loving, caring environment. The ministry now reaches both girls and boys, ages 7-19.
"The state of Michigan is asking us to expand," Dunn says. "The Lord is hearing our cry. No one should be alone on the planet."
Photo Credit - Kate Panza Photography