A Response to the Department of Justice Letter to Schools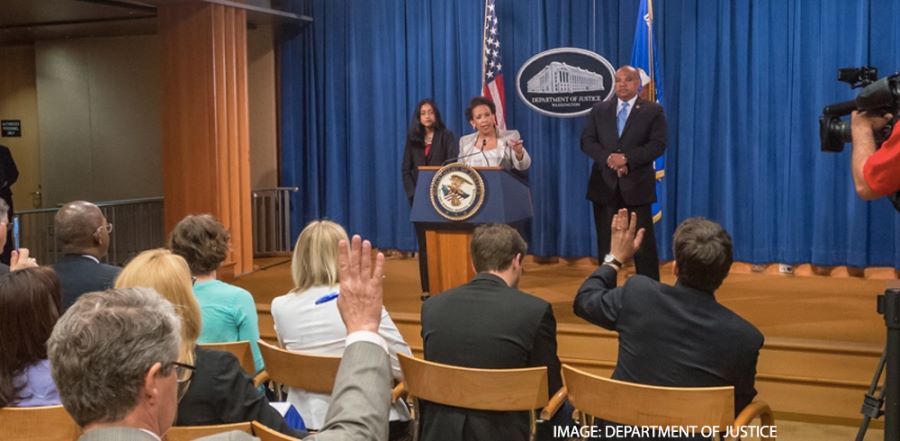 Don't miss any stories. Follow AG News!
On May 13, 2016, the Civil Rights Division of the U.S. Department of Justice issued a letter advising schools receiving federal financial assistance of their obligations under a federal law regarding transgender students. The letter addresses restrooms and locker rooms as follows: "A school may provide separate facilities on the basis of sex, but must allow transgender students access to such facilities consistent with their gender identity. A school may not require transgender students to use facilities inconsistent with their gender identity or to use individual-use facilities when other students are not required to do so. A school may, however, make individual-use options available to all students who voluntarily seek additional privacy."
The directive from the Department of Justice (DOJ), however, does not specify how gender identity is determined. The Bible does. "In the beginning God made male and female." An individual is either male or female. Even surgical procedure does not alter the gender identity one is born with, although it may alter certain sexual characteristics.
The attitude of Christians toward persons with confused sexual identity issues should be one of compassion, as well as giving the Good News that repentance and forgiveness of sins, and a new life, is available through Jesus Christ, who gives us power to overcome confusion and power to live joyfully with a clear conscience before God.
My encouragement to the Church is that it continue to proclaim by word and deed the Good News — that through the power of the Holy Spirit, Jesus delivers individuals from destructive lifestyles. God loves the self-identified transgender person so much that Jesus died on the Cross for his or her salvation and deliverance.
As both an attorney and a leader in the Assemblies of God, my profound objections to the actions of the DOJ in this matter are both legal and moral. While the DOJ letter does not apply to churches, it has raised various concerns among church leaders. For example, is a church legally required to:
Allow persons to use restrooms according to their sexual identity even if different from their gender at birth?
Allow transsexuals who have received surgical or hormonal treatments to alter certain sexual characteristics to use restrooms according to their gender identity?
Allow persons to stay in hotel rooms on church-organized trips according to their gender identity rather than their gender at birth?
Refrain from making employment decisions on the basis of gender identity?
The directive from the federal government regarding restroom and locker room use, as well as the decision by some major retailers to open restrooms to persons who self-identify as transgender, does not protect children, youth, and adults from invasion of their privacy by persons of the opposite sex (as defined by gender at birth). The government and certain retailers, at the behest of radical activists, have attempted to impose a social agenda upon others that is not consistent with concern for children, youth or adults who do not want to share a restroom, showers, or locker facilities with a male who self-identifies as a woman, or a woman who self-identifies as a man, or an individual who may conveniently claim so to gain such access.
This over-reach by the federal government communicates the critical importance of electing individuals to office who will not seek to impose the radical LGBT agenda upon the American people.

Above all, America needs a great spiritual awakening — and that will require a revived church. In the words once prayed daily in our public schools, may our hearts cry: Almighty God, we acknowledge our dependence upon Thee, and we beg Thy blessings upon us, our parents, our teachers, and our country.
Image Source: Department of Justice