A Robbery Turning Point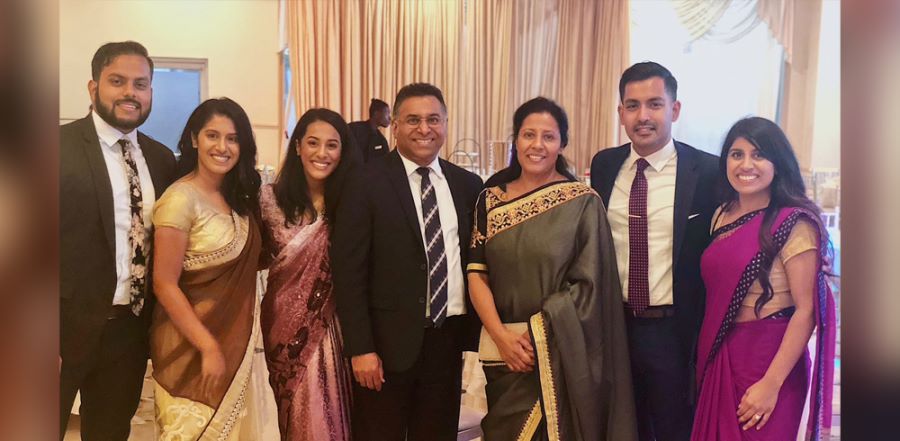 Don't miss any stories. Follow AG News!
George P. Chacko moved with his family to the U.S. as a teenager in 1980, following a wave of immigrants from India who came for jobs in nursing, information technology, and — like his uncle Ooomen P. Oommen before him — ministry.

Even though his grandfather had served as an Assemblies of God evangelist in India and his uncle became assistant superintendent of the fellowship in the Asian nation, Chacko chose a different route as he reached adulthood in New York: financial services.

For 14 years, Chacko worked as a senior operations specialist at the venerable firm of Merrill Lynch. Starting in 1986, Chacko spent 14 years toiling on Wall Street, and living an increasingly comfortable life as a result.

"I knew I had a ministerial calling, but I didn't want to be a pastor," says Chacko, 56. Instead, he contented himself spiritually by donating funds to missions and helping with the church youth group.

Life changed dramatically one November evening in 1999 when four ruffians accosted Chacko after he had withdrawn funds from a bank. The quartet followed Chacko from a train into a bank. As he walked home in the dark afterward, one of the men put him in a headlock.

Another fired a handgun at Chacko's chest — twice. No bullets came out of the chamber.

Although roughed up a bit, Chacko suffered no physical harm. However, the robbers made off with the $3,500 in cash and money orders he carried on his person. Police never caught the thugs or recovered the funds.

But the traumatic event profoundly impacted Chacko.

"By the grace of God, I survived," he says. "I heard the voice of God: Will you serve me?"

Even before the confrontation, Chacko had started taking Berean Bible Institute courses offered at Bellerose Assembly of God in Queens. His instructors included stalwart preachers such as Stan Berg, Bob Burgess, and Duane Durst — then the newly elected pastor of Bellerose Assembly.

"We all thought he had a ministerial call," recalls Durst, now New York Ministry Network superintendent. "We kept nudging him to go full time."

At 36, Chacko resigned his position at Merrill Lynch and made the vocational switch to ministry.

After completing Berean School of the Bible courses through Global University, Chacko pioneered Christ Assembly of God in Queens. The church moved into a building in Floral Park once owned by Christian Scientists and then to a larger onetime Jewish synagogue in Franklin Square, where it currently meets. The gatherings, which draw a sizable number of young professionals, are in English, the Indian language Malayalam, and Spanish. Around 60 percent of the congregants have been born in the U.S., with the rest originally from India. Christ AG has opened 31 branch congregations as well as a training center in India. Durst says Chacko's thorough knowledge of interpreting the Bible is evident by his anointed preaching.

Before the pandemic hit, Chacko had preached on every continent except Antarctica. Although church services have been curtailed by COVID-19, Chacko has found new followers on YouTube and Facebook Live.

Chacko also is in his third year as president of the AG's India Fellowship of America, after earlier serving as secretary of the group for six years. The fellowship consists of 59 congregations across the U.S.

Chacko's wife, Anu, who is a social work supervisor, assists him in pastoral efforts. The couple have three daughters, who also help in ministry: Christine along with her husband, Blessen Samuel; Justine and her husband, Shalom John: and Hannah.

Durst, 71, has remained friends with Chacko for 26 years.

"He has some significant spiritual gifts, he has an anointing on his life, and he loves people," Durst says of Chacko. "It took a clear call from God to leave a lucrative profession, but I'm grateful he accepted the higher calling."
Photo: The family includes (from left) Shalom, Justine, Hannah, George, Anu, Blessen, and Christine.