A Royal Salvation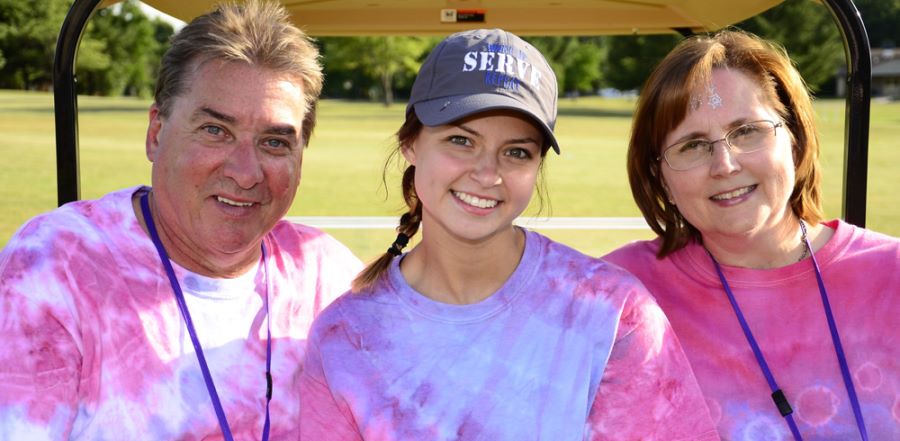 Don't miss any stories. Follow AG News!
When she looks out soon at a dozen children attending the first Royal Family KIDS (RFK) camp sponsored by the northeastern Illinois Assemblies of God church she attended, director Kimmy A. Zwartz, 24, expects to see a glimpse of hope for their future.

"I think it will be an amazing experience for them," says Zwartz, a hairdresser and the nation's first RFK director who attended camp as a child. "I understand how much our world, especially foster kids, is hurting right now. Their normal safety net is at school and this year that's been interrupted. This will be a huge relief and burden taken off their shoulders."

Zwartz is a member of Thrive Church, a four-year-old congregation in Lockport, 35 miles southwest of Chicago. The Oct. 9-12 camp — postponed from July by the pandemic — will be the first one sponsored by Thrive. Royal Family KIDS is part of a nationwide group of summer camps designed to help children from abusive backgrounds.

Despite Zwartz's relative youth, pastor Brian E. Bougher, 41, had no hesitation when she approached him in 2018 about starting a camp.

"We knew her heart for RFK and wanted to get behind it," says the founding pastor of Thrive, which raised $25,000 and recruited 35 volunteers to host the camp. "We're a small church and it's a big step of faith, but we feel God's called us to it."

With backing from various AG churches across the nation, last year RFK hosted 245 camps worldwide, 214 of them in the U.S. Launched in 1985, the program has served more than 136,000 campers and branched out to encompass teen camps and mentoring programs. Customarily a week long, the kids' camps are designed for children ages 6-12 who are in the foster care system.

It's a system that can be dangerous for youngsters. Zwartz cites statistics in her speaking engagements showing that 40 percent of boys who age out of the foster care system will be convicted of a violent crime within four years. Emancipated girls are six times more likely to become pregnant before the age of 21, and half of their children will end up in foster care.

For Zwartz, the story is more personal. Parental neglect forced her and three brothers to be removed from their home when Zwartz was 7. Although raised by two sets of relatives, the family's problems with alcohol turned her childhood into a nightmare of abuse and instability.

A year after leaving home, a caseworker referred Zwartz to her first RFK camp. When she arrived, she felt terrified.

"For 51 weeks a year, I was told I was worthless and useless, and suffered with depression," she says. "It only took one week to learn that I had significant worth. All these people took time to be with me. They showed Jesus to me by reflecting His love, which helped me more than anything."

Camp also led to her salvation at 16. Moved into a group home after her rebellion caused problems where she had been living, soon after she called RFK field representative John J. Schwider to ask if she could volunteer at a camp he would lead that summer.

That week, the years of caring and scriptural teaching at RFK came together and Zwartz received Jesus as her Savior and Lord.

"When she was a little kid, she knew there was something different about us because her experience at camp was so much different than life," says Schwider, ambassador for RFK's Great Lakes Region and a member of The Stone Church in Orland Park, Illinois.

Kimmy's return to camp as a 16-year-old volunteer proved bittersweet, Schwider recalls.

"Our first day of camp lunch we grilled out in an area overlooking the same campground Kimmy attended as a child," Schwider remembers. "She thought back and memories flooded in as tears welled up; the only happy childhood moments she could recall happened at camp."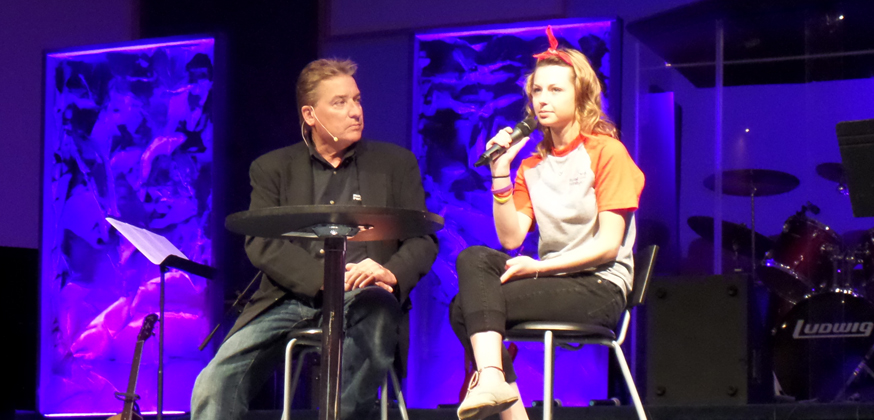 Lead Photo: John Schwider (left) and his wife, Marlene (right), have been mentors for Kimmy Zwartz.
Bottom photo: Kimmy Zwartz in her younger days at a foster parent recruitment service at First Assembly of God in Danville, Illinois.