A Silver Lining Specialist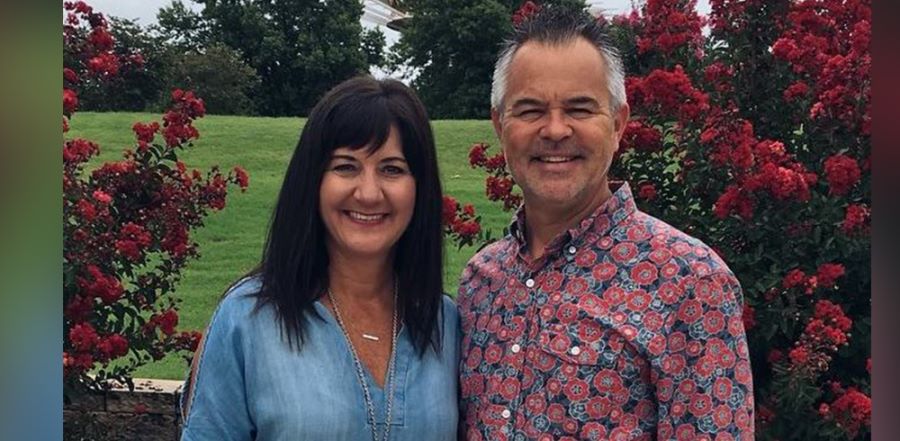 Don't miss any stories. Follow AG News!
Small towns deserve great churches. This vision statement has driven Pastor Stan G. Saunders and his wife, Michelle, since their ministry began together 36 years ago.
Saunders, 56, grew up in Chillicothe, Missouri, and says he knew he had been called into full-time ministry by the age of 14. At 17, Saunders obtained a ministerial license, married his high school sweetheart, and began leading an interdenominational church in Rea while attending Northwest Missouri State University in Maryville.
In 1983, Stan and Michele started assisting Stan's parents, Gene and Linda Saunders, with a new congregation, Cornerstone Church in Chillicothe. Gene and Linda retired five years later, and Stan and Michele became the lead pastors in the community of 9,700.
Cornerstone Church
blossomed under their leadership. In 2013, Saunders says during his daily time of prayer God began to impress upon him the need to go to some unusual places: where Assemblies of God churches existed on life support.
After several months of deliberate prayer, Saunders asked to meet with the
Northern Missouri District
Superintendent M. Ray Brewer.
"I was kind of scared that he was going to be insulted or offended at what I was asking, but I couldn't get the thought out of my head," Saunders says. Yet Brewer enthusiastically told Saunders the district would welcome a church to help supervise declining congregations.
In 2014, Saunders pitched his idea to district presbyters, who voted unanimously to grant him a free hand at a church in Milan. The rural community of 1,800 includes many immigrants who have relocated there to work at a packing plant and on hog farms. The church Saunders took over had no debt and 14 acres — but only three regular attendees.
"We saw so much potential," Saunders says. Today the church runs an average of 70 weekly attendees and is made up of multiple ethnicities.
On Easter 2015, Cornerstone Church launched a third location in a public school building in Cameron. By November that year, the congregation attracted 70 on Sunday mornings. Saunders asked district officials about moving to the underutilized Cameron First Assembly of God property.
"The building itself could hold more than 200 congregants, but average weekly attendance was down to around 40," says Saunders. Cornerstone absorbed the existing congregation of Cameron First Assembly. Now, this location averages over 200 regular weekly attendees. Saunders transferred his ministerial credentials to the AG and all Cornerstone Church locations have become part of the Fellowship.
God had yet another strategic step for Saunders to take. After pastoring the original campus of Cornerstone Church in Chillicothe for nearly 30 years, Saunders felt the Lord calling him to lead another church plant in St. Joseph.
In August 2016, Saunders handed the Chillicothe location over to
Chad A. Mayne
, who had been creative arts and worship pastor since 2008.
"I am honored to play a part in the Saunders' mission of reaching those in rural areas who are unchurched," Mayne says. "My vision remains reaching the people of Chillicothe and those in rural areas surrounding it."
After appointing Mayne as the senior pastor of the Chillicothe campus, Saunders headed to St. Joseph with his family in a pioneer launch, starting from scratch.
The Saunders attended a 2016
Church Multiplication Network
Launch training event, learning strategies and developing relationships. The St. Joseph church received CMN and AGTrust
matching funds
. The church opened in March 2017 and is drawing 150 regular attendees. Saunders now serves as a CMN representative for the Northern Missouri District.
"Rural locations are not the most glamorous places to plant, but I feel the small towns deserve great churches," Saunders says.