A Steady Campus Influence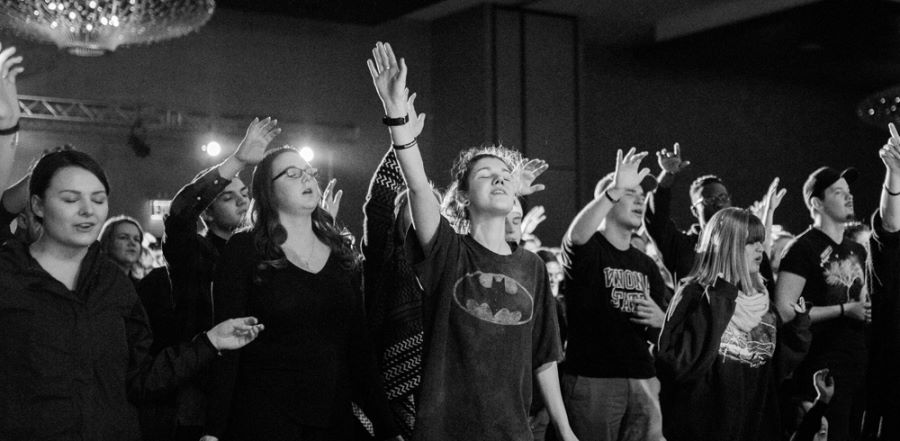 Don't miss any stories. Follow AG News!
From the launch of the inaugural
Chi Alpha
group
in 1953
to the present day, the goal of the campus ministry remains the same. Though the organization has gone through many phases of growth, the vision is still to bring students on secular campuses into a real, vibrant relationship with Jesus Christ, and equip them to transform the world around them.
Mike Amiot
, 50, has been a steady
Chi Alpha force
for over a quarter-century. He began as an intern with Chi Alpha at
Winona State University
in Minnesota. Several months into his yearlong internship, the director stepped back for family reasons and Amiot ended up running the ministry.
"It was the best training I could have received," says Amiot.
During his 1994 internship at Winona State, a friend invited him to Illinois for Thanksgiving and Amiot met the friend's sister Laura. They wed two years later and have two children. Nathan is involved in Chi Alpha as a student at
North Dakota State University
and high school senior Molly plans to attend the University of Minnesota in Duluth.
After Amiot served with Chi Alpha in Winona, he moved to
Minnesota State University-Mankato
, where he spent the next seven years as the campus ministry director. In 2001, the couple relocated to Savage, Minnesota, where Amiot still serves as both the AG Minnesota District director and the area director for the
Great Plains region
— which has over 60 Chi Alpha groups on college and university campuses.
Amiot says Chi Alpha, which is a department of AG U.S. Missions, has become a much stronger organization through the policies and processes developed through the years. Full-time
district directors
and
area directors
work to expand Chi Alpha's reach to various universities and strengthen the ones where groups are already established. National specialists resource the nation through trainers and coaches. New groups launch with teams rather than going solo.
"Whereas Chi Alpha groups used to be more entrepreneurial with each one working alone, doing whatever they thought was right, we now have more resources for support and quality-control mechanisms to enable the groups to work more effectively," Amiot says.
In his 26 years with Chi Alpha, he continues to believe the university campus is a strategic missions field.
"Chi Alpha has the ability to transform the university, the marketplace, and the world," says Amiot. "If we ignore this mission field, we will miss the greatest impact we could have on the future."
Like other organizations, Chi Alpha has been directly affected by COVID-19. Isolation and fear combined with only-online involvement have impacted attendance at events and the overall number of students currently involved on the campuses.
Julie A. Manthey
, 41, has worked with Amiot since being saved her first year in college. Manthey, who now serves with Chi Alpha at the University of Minnesota, says the trials of the pandemic have resulted in more dedicated attendees.
"What COVID really did was help students to find where they truly wanted to be committed," says Manthey. "Chi Alpha majors in discipleship and we turn out the best disciple-makers and Kingdom contributors."
Seeing students' lives transformed and then watching them go into the marketplace to be influencers for Christ is one of the most rewarding aspects of Amiot's work. He also takes great pleasure in being able to come alongside staff members and see them grow and reach their potential to impact the universities under their care.
"The future leaders of the world are studying on the campuses today," Amiot says. "Chi Alpha's focus and implementation of spiritual empowerment will be critical in coming years."