A Sweet Sleep Present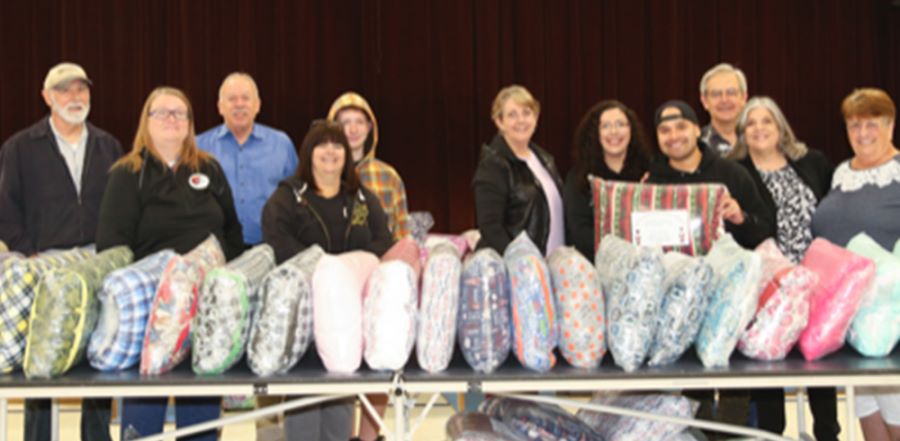 Don't miss any stories. Follow AG News!
Fran L. Russell of New Hope Church in Cotati, California, led a drive to make pillowcases for every child at Thomas Page Academy, a school where more than two-thirds of the students come from low-income families. Each child at the school in the town of 7,600 located 45 miles north of San Francisco received a new pillow, along with a hand-sewn pillowcase.
In 2016, Russell and her husband, George, who pastors New Hope Church, participated in a workshop with Rural Compassion through Convoy of Hope. She says the seminar revolutionized their concept of community outreach.
"When we came out of this training it turned our ministry upside down," Russell says. "We were given tools to think outside the box. They set us on fire."
In 2017, Russell spearheaded a drive to provide school supplies for students at the school. With the money collected, New Hope Church had enough left over to purchase gift cards for the school's teachers. The following year, the church, through Convoy of Hope, delivered new shoes and socks to all of the school's students.
By 2019, Russell wondered how the church could still meet the students' needs. She began praying and asking God for insight.
While looking for gift ideas for her mom, Russell came across a YouTube video about how to make pillowcases. Russell made pillowcases for her mom and her grandchildren.
When delivering the gifts to her grandchildren, she replaced her grandson's pillowcase with the one she had sewn. As she did, tears rolled down her cheeks. She had given the same pillow to her own daughter as a child, with these words still visible: I love you. Mom. 1992.
Then it clicked: New Hope Church would present every student at Thomas Page with a new pillow and hand-sewn pillowcase.
Russell posted details about the project on her Facebook page, inviting the community to participate. By the project's end, volunteers had made 428 pillowcases, 60 more than needed for the school's students. The church donated some of the extra pillowcases to Haven of Hope, a program for foster children in transition that Russell's daughter April runs, and the remainder to the local senior center.
Fran, George, and a handful of volunteers delivered the pillowcases and pillows to the school and helped with the distribution. Grade by grade, the students came to pick out their new pillowcase and pillow.
As the fourth graders entered the room, a boy wearing a pair of green glasses began scanning the various pillowcases. He stopped in front of one that featured puppies wearing green glasses. "Look what color glasses this dog is wearing," the child said. "He's wearing green just like me."
Russell assured him that God had picked that one out especially for him.
Susan Lopez, the school's principal, says the hand-sewn pillowcases and pillows resonated with many of the pupils.
"Intuitively, this seemed to strike a comfort cord with many of them," Lopez says. "New Hope Church and Fran Russell have been really reaching out to our schools and asking how they could support us. Our partnership with New Hope is one of goodwill and hope."
In March, the Cotati Chamber of Commerce honored New Hope Church with its Ambassador of the Year award. Fran and George accepted the award on the church's behalf.
"It is very rare for a church to receive an award like this," State Sen. Bill Dodd remarked in presenting the award. "I commend you and your church."
Since then, businesses from the community have begun contacting New Hope Church, asking how they could help with next year's project.
"One of the things I've learned is that when you believe in the vision God set before you, it will come to completion, even though the labor may be hard," Russell says. "The community needs to hear the message of Christ."